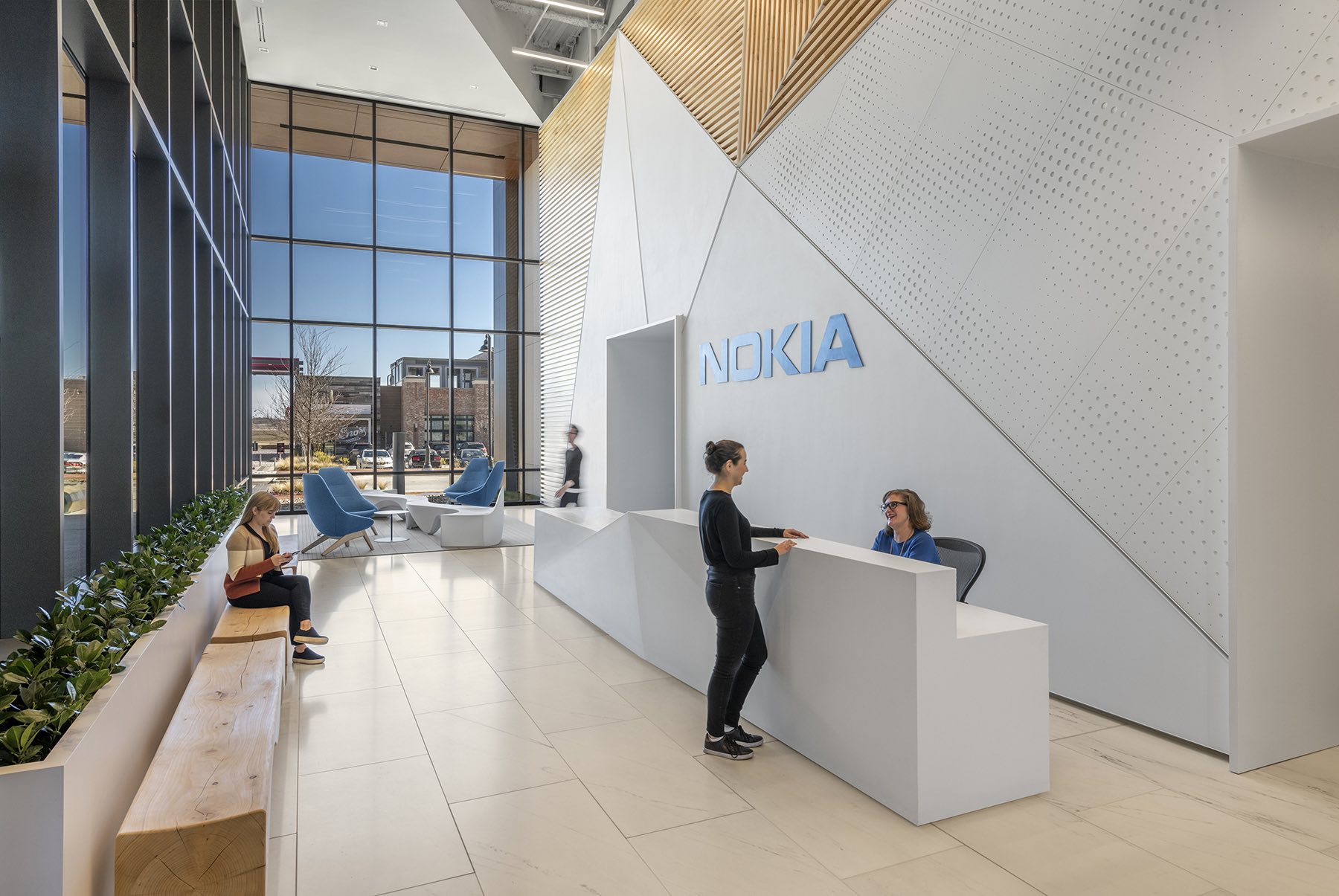 A Tour of Nokia's New Dallas Office
Global telecommunications company Nokia recently hired architecture & interior design firm CallisonRTKL to design their new office in Dallas, Texas.
"Aside from the geographic unification of offices, Nokia engaged CRTKL to create a workplace structure that removed a traditional hierarchical structure and embraced team-based collaborative work. By offering a variety of flexible workspaces such as phone and meeting rooms, in addition to ergonomic sit-to-stand desks, the new space encourages employees to work collaboratively and embrace group team efforts.

By shifting the built environment of the workplace, the CRTKL team brought a new wave of company culture that embraces cross disciplinary team work and encourages employees to freely share their ideas with their coworkers," says CallisonRTKL.