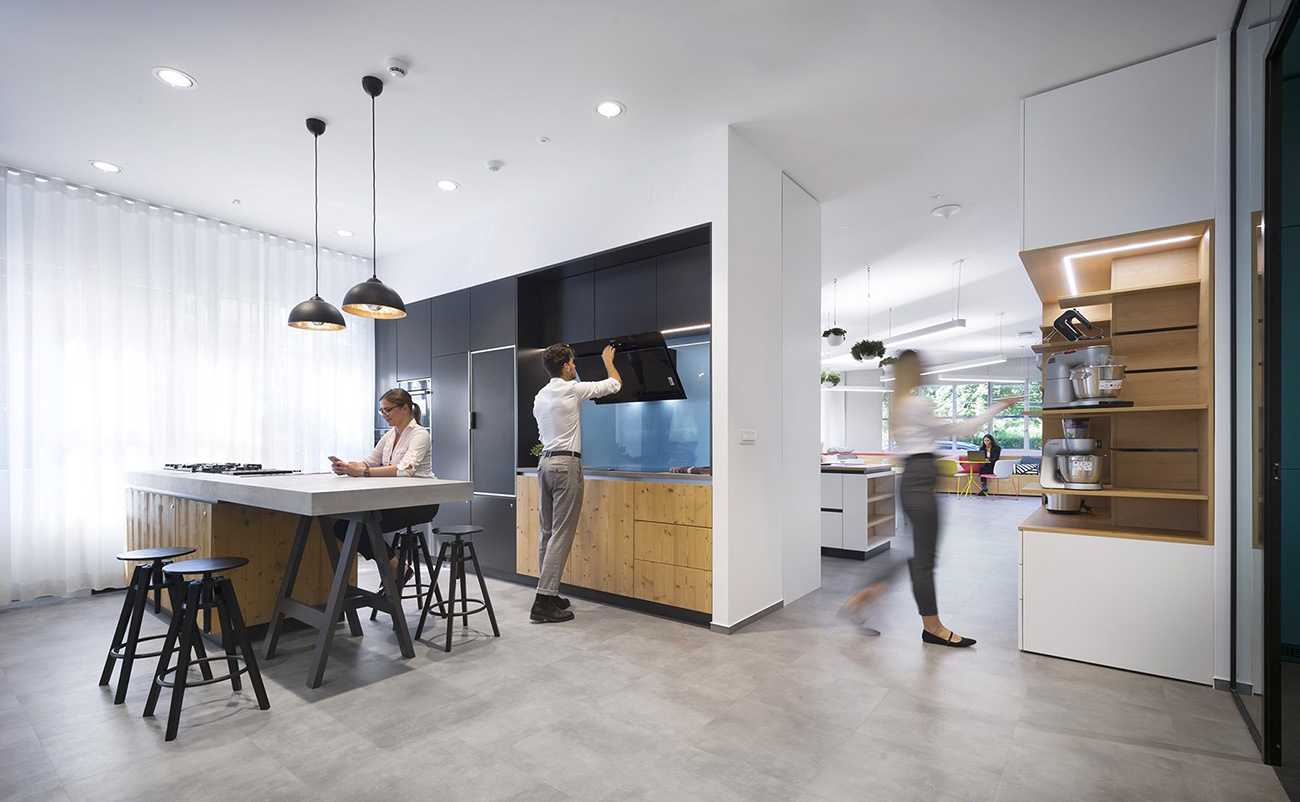 A Look Inside BSH's New Ljubljana Office
Home appliances manufacturer BSH recently hired architecture interior design firm Kragelj to design their new office in Ljubljana, Slovenia.
"We designed the space to support ONE TEAM culture that promotes trust, openness, generosity, and genuine team collaboration within the company.

To bring this vision to life, we decide on an open plan concept, keeping the space fluid and airy. Within, however, you will find a lot of different work settings like break areas, meeting cubes, and telephone booths. This enables employees to choose where and how they want to work – in a quiet space or vibrant meeting area.

In pursuit of this open space, we tore down the barriers between departments. The BSH management led by example and every employee, including top management, now has no private offices. Despite the fear of the space being too open initially, the new workspace was well-received by BSH employees.

In its smaller, more intimate, but still fluid zones, everybody can find what suits their work style. At the heart of that is our innovative office desk concept. Every employee has his own, trapezoidal-shaped desk that can be arranged in multiple organic compositions, depending on the needs of a specific department.

For employees that work from other locations, we have created an area with non-dedicated seating. It is located in the middle of the space and close to all departments.

The office furniture and materials were chosen in several different color palettes, creating a lively atmosphere, deriving from the BSH brand color palette. Combined with smart workplace solutions, the office transformed into a living and engaging space where you can collaborate, meet, innovate, and relax," says Kragelj.
Location: Ljubljana, Slovenia
Date completed: 2019
Size: 9,795 square feet
Design: Kragelj
Photos: Janez Marolt