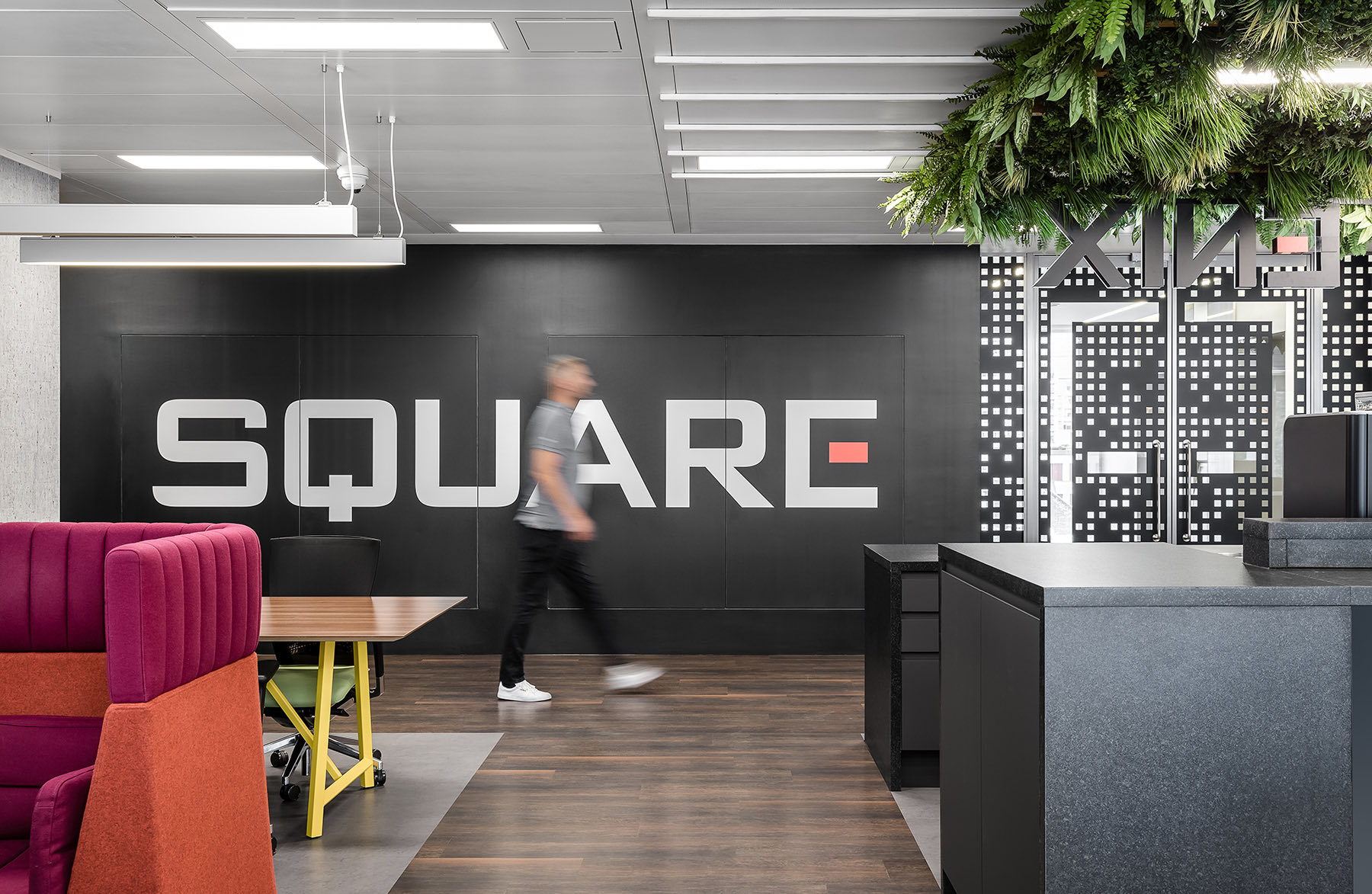 A Look Inside Square Enix's Modern London Office
Game development studio Square Enix hired workplace design firm Oktra to design their new office in London, England.
"This was the second time we've delivered workspace for Square Enix, meaning their team had total confidence in our direction from the start. We conducted a requirements survey to gain a deeper understanding of everything Square Enix needed their workspace to do. The new studio was to remain playful while reflecting the dark and moody aesthetic of some of their most popular games. It also needed to facilitate communication and connectivity between the two-floor layout, with added flexibility to accommodate future growth. In the interest of keeping the space as sustainable as possible, all of the finishes have high environmental ratings and 50% of the open plan carpet tiles, over 70% of the furniture and around 60% of the existing internal partitions are repurposed.

Square Enix's London office boasts a deep colour palette with hints of bright hues and dense greenery that pays homage to the sense of adventure inherent in their games. The studio houses a mix of quiet spaces for focused work, formal and informal work areas and plenty of space for creative collaboration and gaming. The flexible teapoint and breakout space act as the studio's focal point. Flowing between the two floors and connected by an internal staircase, the area is multi-functional and can be used for agile working or gaming, as a welcome area for guests or as a town hall space," says Oktra.
Location: London, England
Date completed: 2020
Size: 24,152 square feet
Design: Oktra
Photos: Oliver Pohlmann