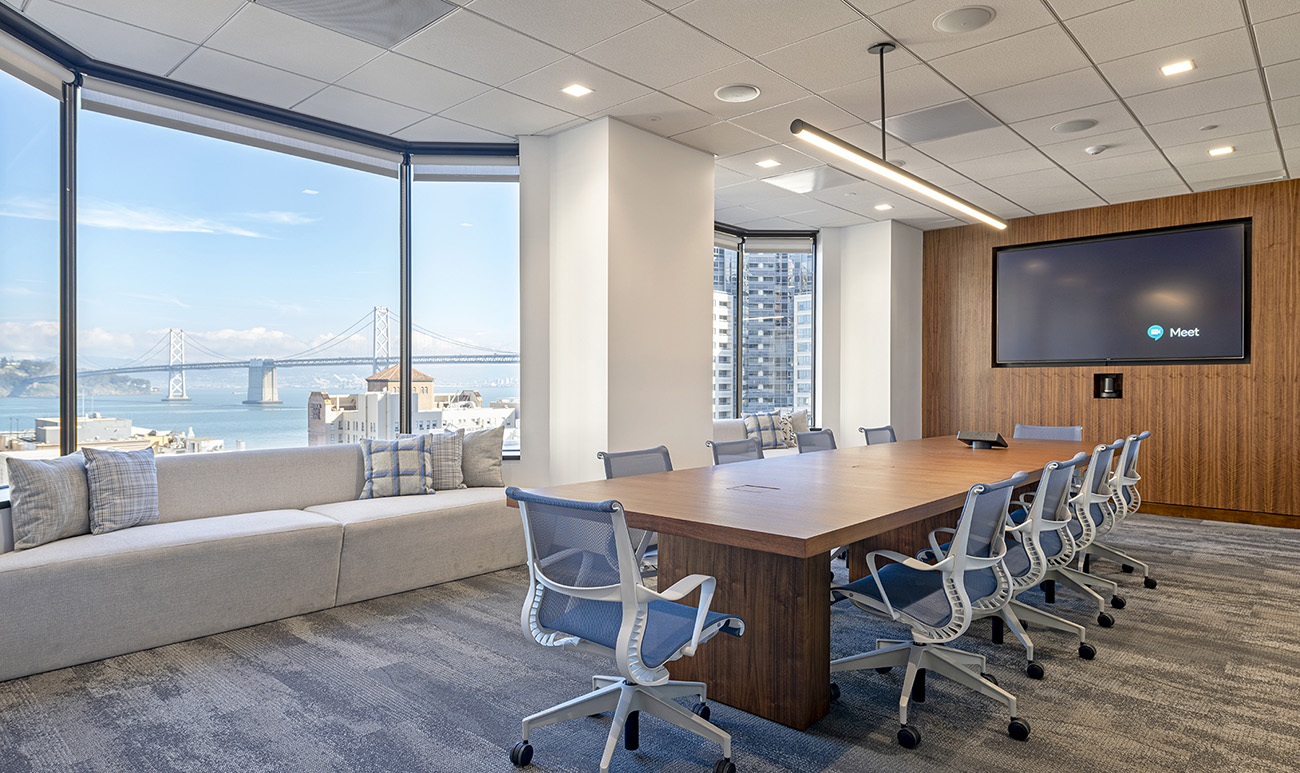 A Look Inside Wilbur Labs' New San Francisco Office
Startup studio Wilbur Labs recently hired architecture firm Huntsman Architectural Group to design their new office in San Francisco, California.
"We needed a uniquely-designed workspace to support our bold vision and portfolio of growing teams. We work across a wide range of industries to create new companies solving problems for millions of people. As we look toward building dozens of startups in the coming years, we recognize that each of our portfolio companies will require a space tailored to their individual needs. Just as the Wright brothers envisioned building something entirely new, our team at Wilbur Labs had a vision of exactly what we needed, even if it didn't exist yet.
Three crucial themes drove the design of our new HQ: multi-company support, consideration of both onsite and distributed teams, and employee health and wellness.

Multi-company support was something we needed to ensure that several growing companies could all sit under one roof. The new HQ allows us to book conference rooms across multiple domains, while our modular workstations and seating layouts allow us to easily update for high- growth teams. Crucial information for each startup in our portfolio is now front and center with dashboard displays, strategically located throughout the space, allowing our team to monitor performance metrics at all times.

We designed conference rooms for people on both sides of the screen by considering things like camera placement that's strategically located at eye-level so remote callers have a virtual seat at the table, superior microphone systems, and building materials that absorb sound echo. We also made sure that visiting team members could feel right at home by offering plenty of extra desk space and a cloud-based entry system.

The third theme at our new Wilbur Labs HQ was to prioritize employee health and wellness. The space was designed to maximize natural light; a proven mood booster. Employees enjoy near- perfect air quality, thanks to commercial grade air filters that regularly clean and recirculate air. Motorized sit-stand desks, ergonomic chairs, standing mats, and more ensure that every team member feels their best. We intentionally selected a fantastic central office location near the San Francisco Embarcadero to encourage walking, making it easy for employees to get out and enjoy the city. This prime location provides for stunning views of the bay from our conference rooms and throughout the office.

In addition to all the above, we know how important it is to offer the teams ample private and communal spaces. We have sound-proof phone booths and built-in smart film on conference room glass walls to allow for privacy when needed, while the café style kitchen and all-hands meeting space make gathering and collaboration a daily occurrence," says Wilbur Labs.