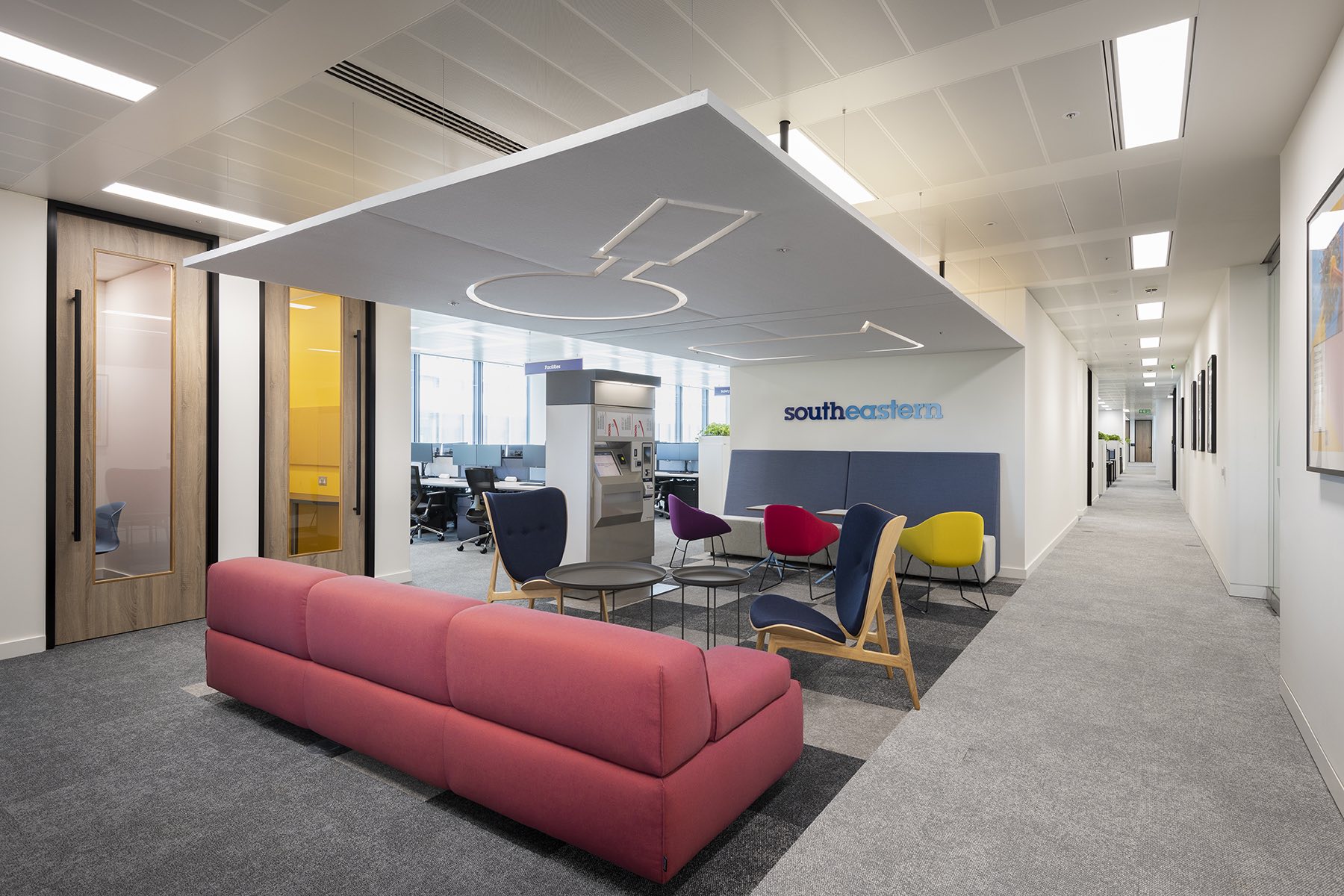 A Look Inside Southeastern's New London Office
Train operating company Southeastern recently hired workplace design firm Oktra to design their new office in London, England.
"Approaching a lease expiry, Southeastern Rail appointed us to give their workplace an update that considered form and function. Their teams needed a single floorplate for improved connectivity and communication between departments, and a workspace that reflected the company's brand. We created a warm, welcoming environment that offers future-proof flexibility and a clear visual identity.

We held a series of workshops with the client team and conducted workplace consultancy in order to fully understand their ways of working and their business strategy. We used insights gathered from interviews, champion workshops, office tours and rail station visits, to shape a design scheme that fuses connectivity and collaboration with Southeastern Rail's visual identity and history.

The new space includes a wide range of breakout spaces and work areas suited to different working styles including formal and informal meeting spaces, offices, open plan desking and a central teapoint with impressive views of the river Thames. Southeastern Rail's growth is embedded in their new workspace which has the ability to facilitate an increase in activity-based and flexible working as they expand," says Oktra.
Location: London, England
Date completed: 2019
Size: 18,000 square feet
Design: Oktra
Photos: Marek Sikora