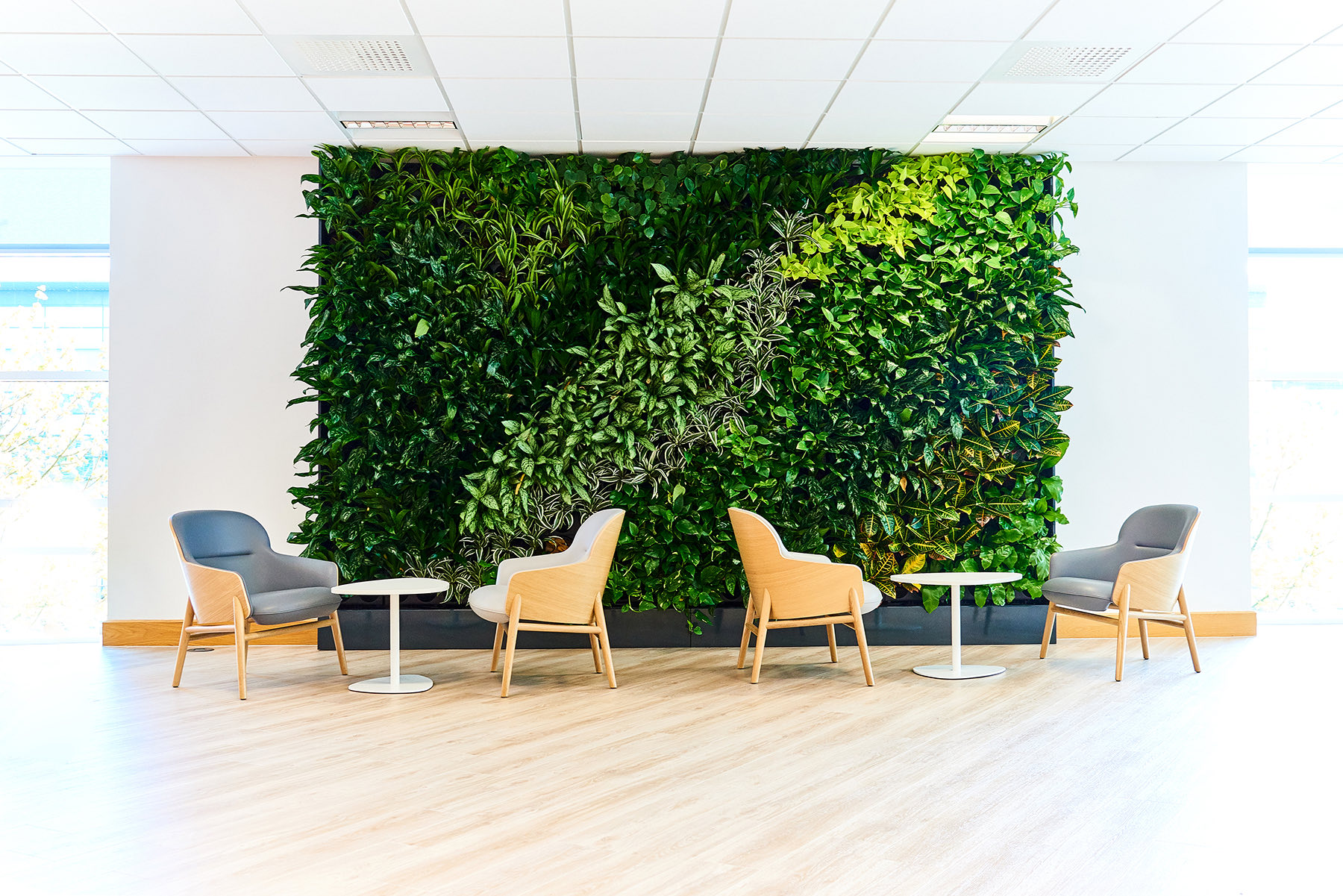 A Look Inside Private Technology Company Offices in Newcastle
A team of designers from workplace design firm Oktra recently designed a new office for private technology company in Newcastle, England.
"Our client is the number one alarm system supplier in Europe and, as part of their commitment to the UK market, they wanted to open an operational centre of excellence in addition to their HQ in London. The look and feel of the new workplace needed to be consistent with the client's London office.

We conducted workshops with the client in order to understand their ways of working and identify opportunities for improvement in efficiency and effectiveness. Our designers created a 3D model of the new workspace, making real-time changes during workshops to adhere to tight timescales. These timescales tightened once COVID-19 hit the UK, but our delivery team worked quickly to overcome the associated challenges safely.

The result is a workspace that reflects the simplicity and functionality that are core to the company's operation while simultaneously providing a fresh, clean and bright environment for employees.

The new workplace features an open plan layout dotted with meeting rooms and offices in order to limit noise transfer, a central breakout space where employees are encouraged to take time away from their desks, smaller refreshment stations interspersed throughout the office. The design uses the full-height glazed perimeter of the building to preserve natural light levels in the workspace, with glazing and switch glass to satisfy security specifications while incorporating the maximum levels of natural light – even in cellular spaces," says Oktra.
Location: Newcastle, England
Date completed: 2020
Size: 23,379 square feet
Design: Oktra
Photos: Sarah Deane