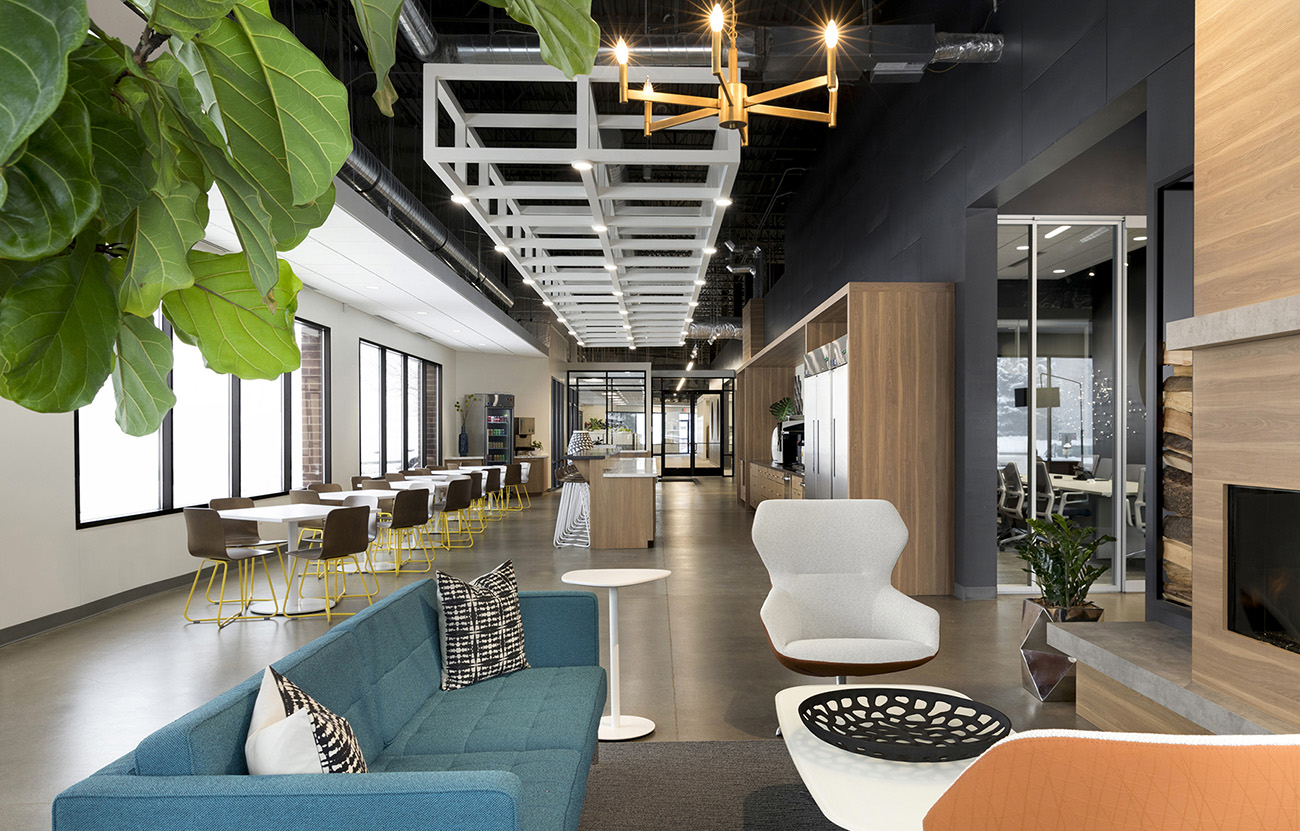 A Look Inside SVL's New Minneapolis Office
HVAC supplier SVL hired interior design firm Vela Creative to design their new office in Minneapolis, Minnesota.
"Needing to relocate from a dated office with narrow corridors, worn materials, and closed-off private offices and workstations, our client requested an engaging and inspiring space that would reflect the energy and vitality of its growing employee base and clientele. A multi- purpose environment was essential, health and wellbeing considerations were top of mind, and brand and identity needed to be shaped in a clear and bold new way to position the company competitively.

The design needed to embrace the building's existing conditions. In keeping to their strong midwestern roots, we created a concept centralized on the company's HVAC background. Each area was defined by an artfully inspired feature to celebrate the company's industry. The visual interpretation of airflow and movement, along with the mechanical aspects of the HVAC industry were represented throughout the space in the form of wall graphics, an exposed ceiling deck to highlight the buildings HVAC system and a massive, suspended architectural lighting element in the primary entertaining space.

The design allowed this workplace to become one that encourages revolutionary ideas while supplying its employees with a healthy work/life balance. The end result was a workplace our client felt proud to call home and positioned the company in the successful and forward- thinking light they craved," says Vela Creative.