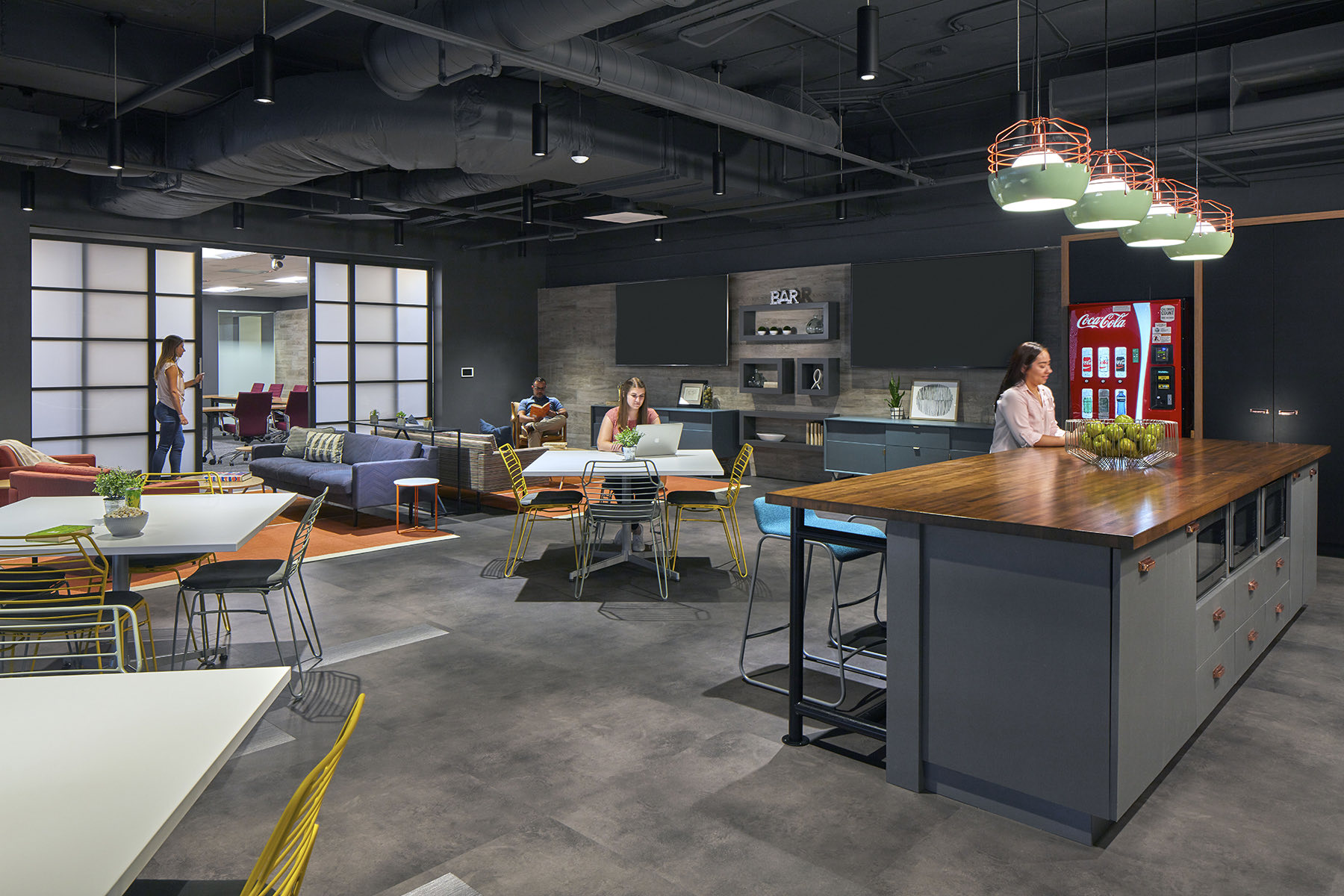 A Look Inside Tricentis' New Atlanta Office
Software company Tricentis recently hired architecture and interior design firm NELSON Worldwide to design their new office in Atlanta, Georgia.
"Spread across approximately 21,000 square feet, the new office accommodates all departments within a single floor with inboard private offices, open work station areas, open collaborative spaces, private collaborative spaces, conference rooms, and a large multifunctioning room, which adjoins the break room to allow for town hall spaces.

NELSON Worldwide worked closely with the company and utilized employee feedback in order to provide them with a more efficient and inviting workplace that could support their highly collaborative work style. This helped the design team better visualize the day-to-day needs of each employee and informed the distribution of workstations and amenities across a single level.

The resulting space features a bright and bold color palette of oranges, yellows, and blues, while honoring the original grayscale color scheme of the building. The floor features a deep gray exposed ceiling for a raw and modern industrial feel. To make Austrian tech company's new home feel warm and inviting, the design team juxtaposed vivid tones with wooden paneling along the perimeter walls.

Televisions, plush lounge couches, and eclectic seating options have also been woven into the design to add a sense of playfulness that helps employees take a break from work during the day. To maximize the use of natural sunlight, the NELSON team took advantage of the large windows, exposing views of the Buckhead landscape, while strategically installing additional LED fixtures to further illuminate the space," says NELSON Worldwide.
Location: Atlanta, Georgia
Date completed: 2020
Size: 21,000 square feet
Design: NELSON Worldwide