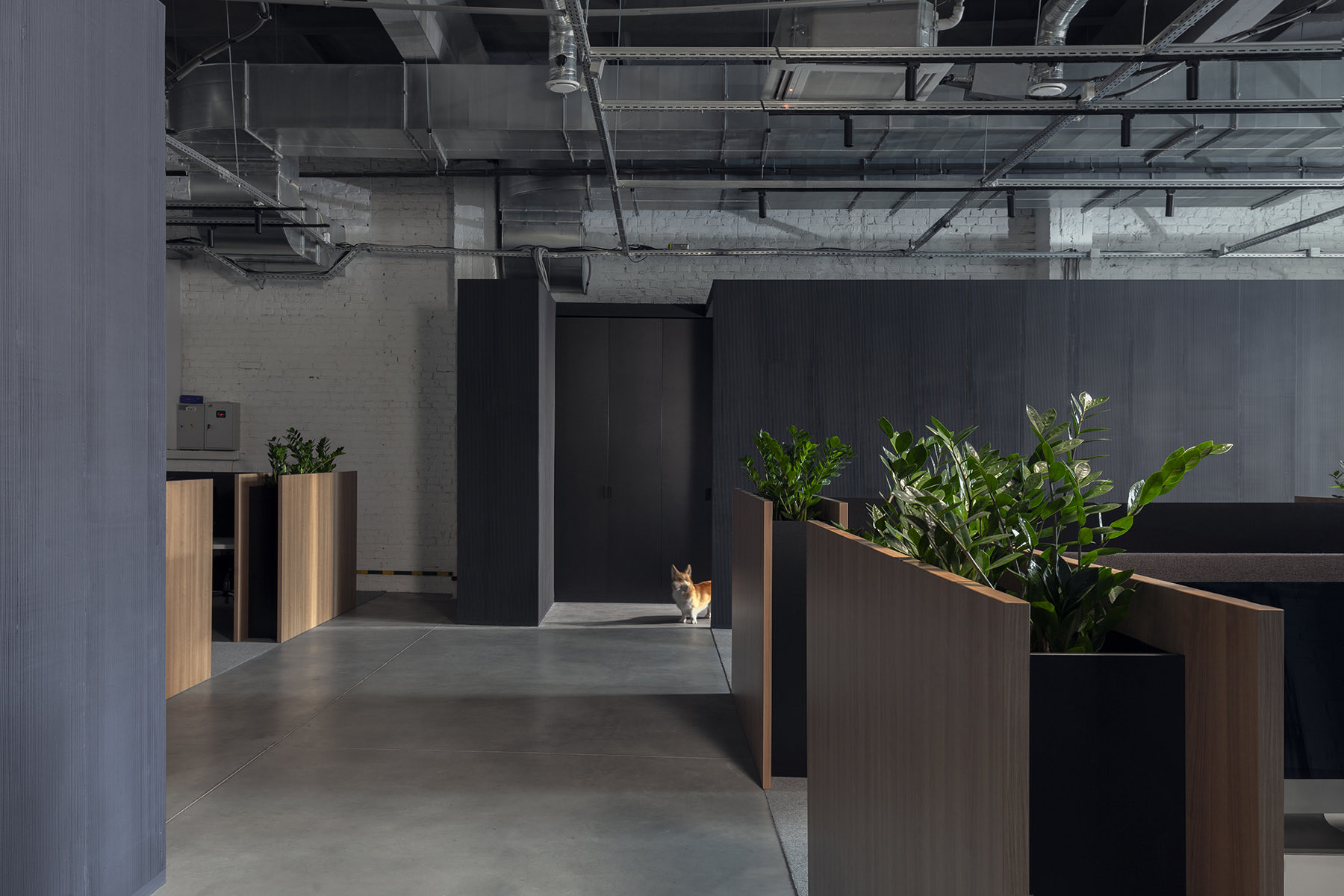 A Look Inside Loóna's New Minsk Office
Mobile app startup Loóna's recently hired architecture and interior design firm Studio11 to design their new office in Minsk, Belarus.
"The passage to the main workspace of Loona runs through an ebony tunnel housing a dressing zone and a small waiting area. The workstations of the open space are separated from the walkthrough zone by a system of dividers with live plants which gives more privacy to employees, and also divides them into two work teams.

A blueberry amphitheater is the main accent of the whole space. Being a dining zone most of the time, it can also be transformed into a lectorium seating up to 20 people. The geometry of ceilings in the meeting rooms is originally dictated by their location in former wood-drying workshops and is emphasized by RGB lighting.

In addition to that, the industrial nature of space is complemented with wall-mounted metal grids. The contrast of new austere volumes with existing rough textures of a former industrial building gives energy to the space, while using middle height dividers enlightens and softens it," says Studio11.
Location: Minsk, Belarus
Date completed: 2020
Size: 3,498 square feet
Design: Studio11
Photos: Aleksandra Kononchenko