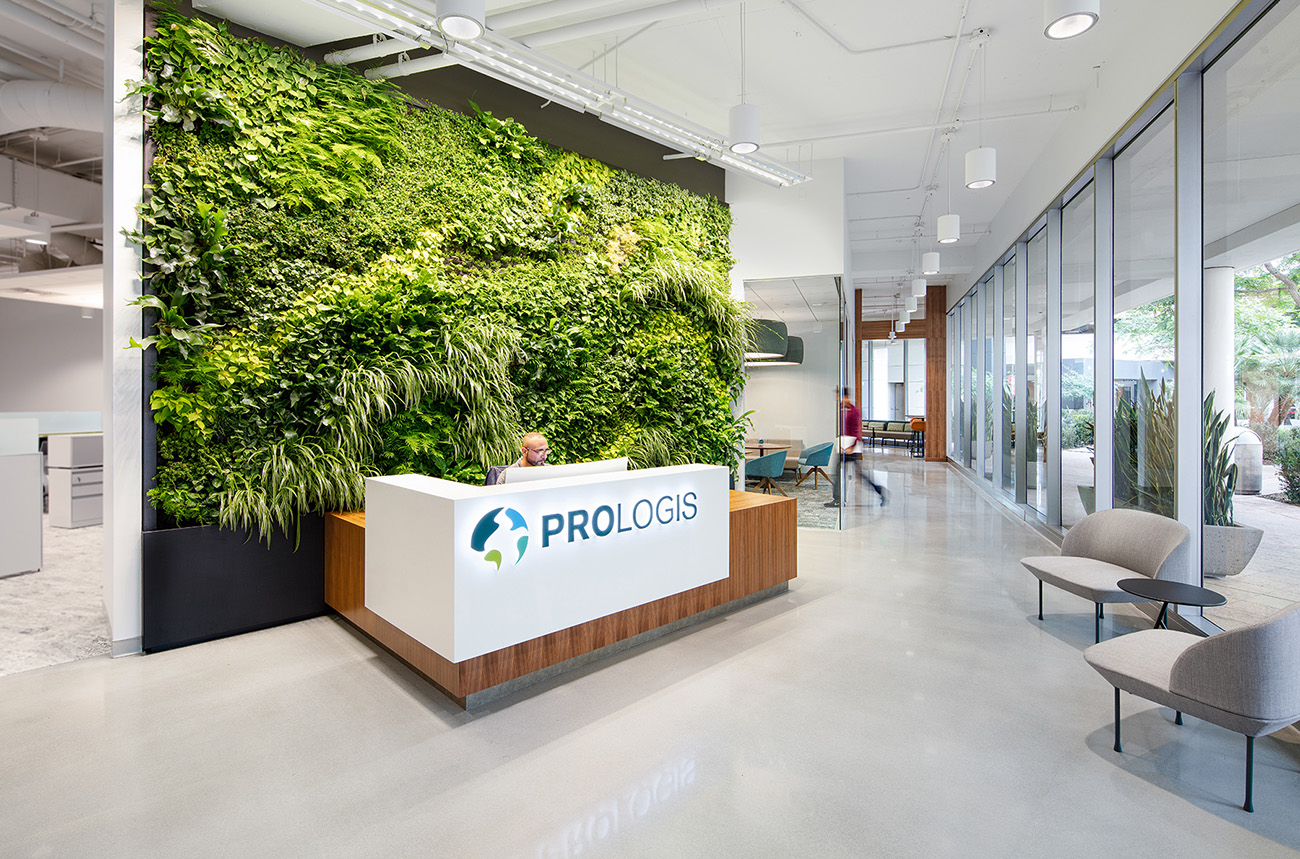 A Look Inside Prologis' New El Segundo Office
Real estate investment company Prologis recently hired architecture and interior design firm RMW architecture & interiors to design their new office in El Segundo, California.
"Prologis needed a multifunctional space – an inviting lounge to entertain brokers, and an efficient workspace for employees. While these two functions would live in the same office space, the intent was an outward-facing lounge to attract visitors, with the offices visually separated from guests and passersby.

With tailored yet comfortable details and accents that reflect sophisticated Los Angeles culture, the spaces seemly connect, with workspace and entertainment spaces highlighted by an architectural portal fashioned from warm walnut. The lounge, reminiscent of a refined retreat, serves multiple functions – living room, bar, café, and casual meeting space," says RMW architecture & interiors.