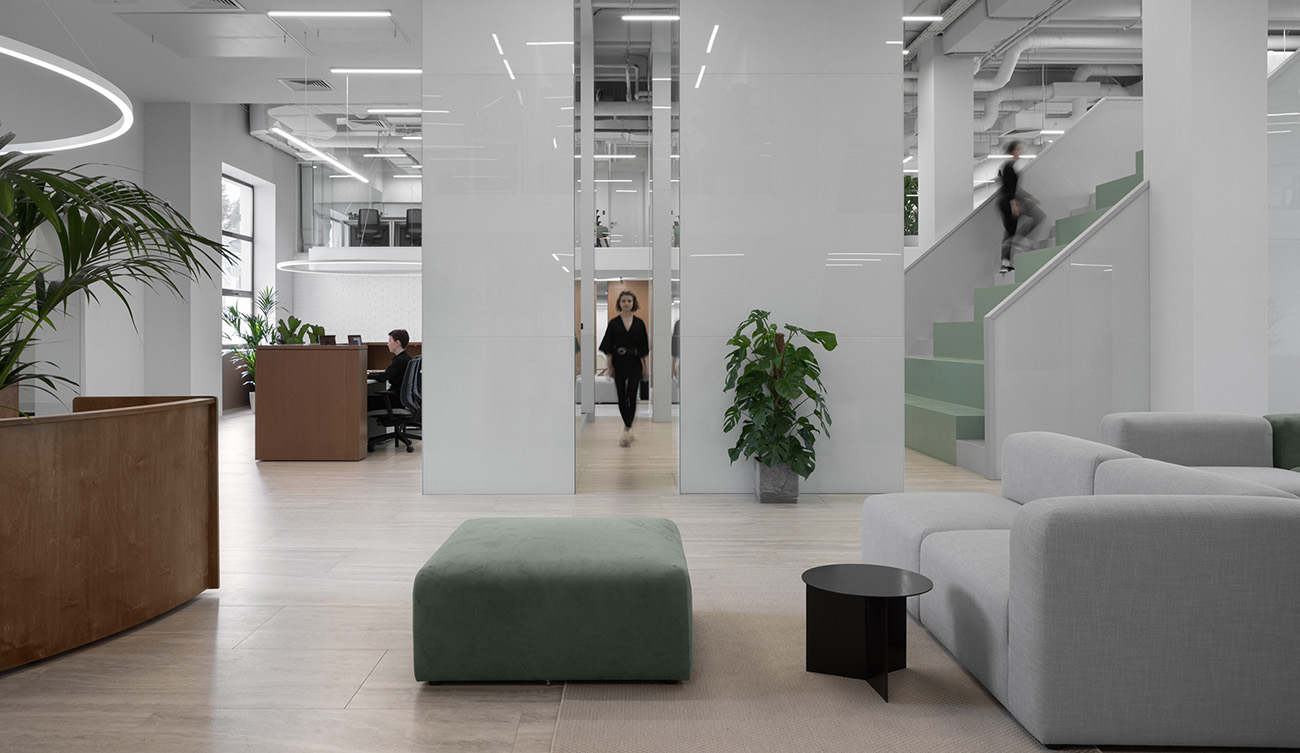 A Tour of Praktik's Moscow Coworking Space
Coworking space provider Praktik recently hired interior design firm Studio11 to design their new office in Minsk, Belarus.
"A fiercely modern coworking space housing up to 512 workstations is divided into two equal symmetrical two-storied volumes. Its central multifunctional core consisting of a 5-meter high amphitheater and a stage which separates the entrance zone from the workspace can be transformed into a lecture hall, if required. Painted glass finish of the central volume helps it dissolve into space and avoid clutter.

Circular desks for 6-8 workplaces lined with live plants are one more accent of the open to below. The central wooden core housing coworking's main public spaces pierces the first floor of symmetrical two-storied constructions. Windows integrated into corridor walls let in natural daylight, while flowerpots with plants placed alongside them animate and diversify the walkthrough space.

The first Moscow-based 'Praktik' is filled with monumental architectural solutions which translate order and integrity into the space. No excessive decorative finish is required in the presence of such natural materials as glass, mirror and wood. Live plants and an abundance of windows let air and light into the space enduing it with an atmosphere of absolute tranquility," says Studio11.
Location: Moscow, Russia
Date completed: 2020
Size: 28,115 square feet
Design: Studio11
Photos: Dmitry Tsyrencshikov