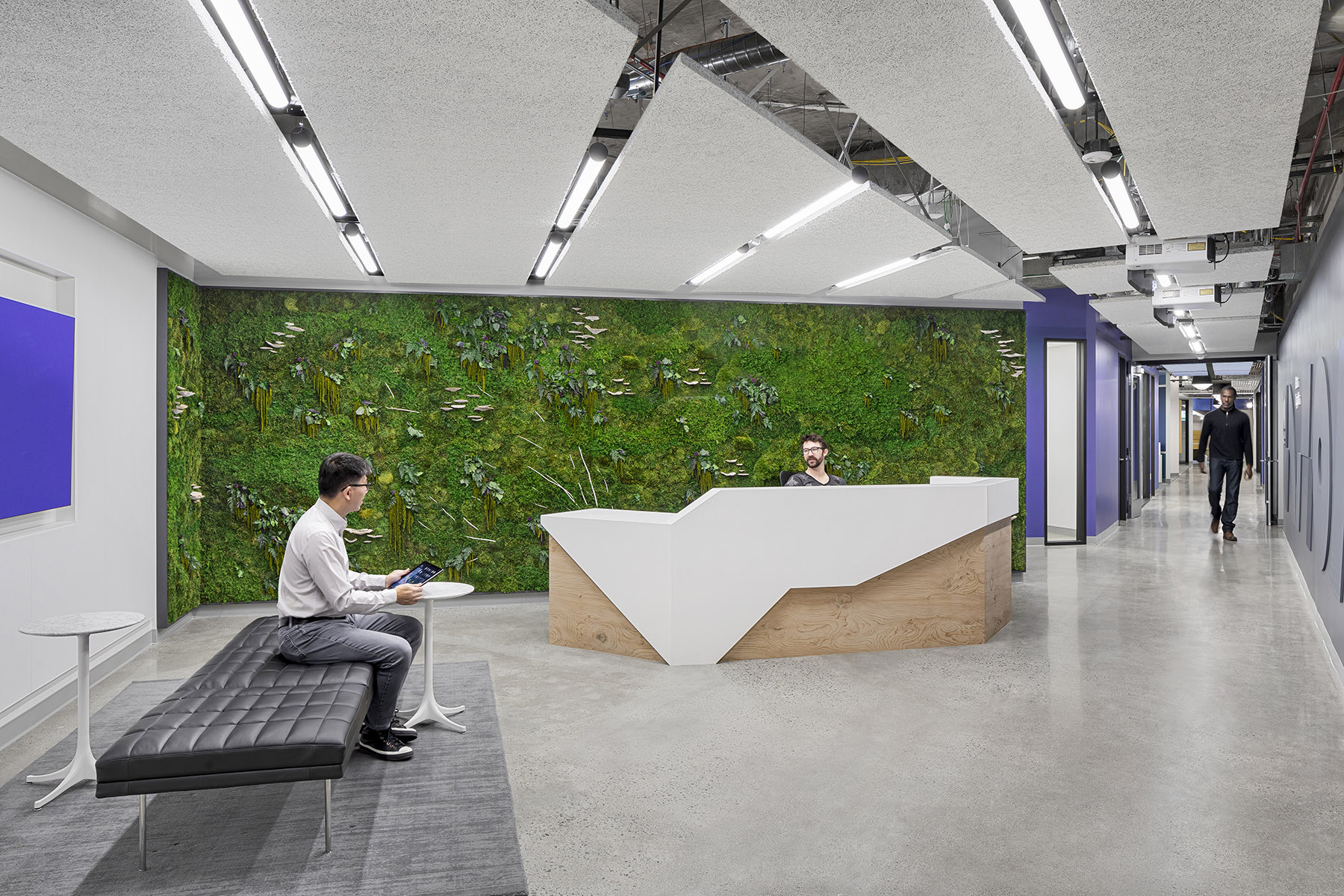 A Peek Inside AppDynamics' New San Francisco Office
IT operations analytics company AppDynamics recently hired archicture and interior design firm RMW architecture & interiors to design their new office and customer experience center in San Francisco, California.
"The design for AppDynamics' Customer Experience Center brings to life the client's vision of a transformative space to engage their customers through a curated journey. We meticulously crafted the journey where each surface and space held an important story to be shared.

The customer's experience begins with wonderment of precedents and discovering other customers' success stories, leading to brainstorming spaces where customers are fully immersed with the client's technology, and completes their journey with a clear vision of value and partnership.

The client and customer's experience culminates in a memorable surprise as the space further transforms to a speak-easy inspired venue, complete with digital touchpoints for swag selection," says RMW architecture & interiors.