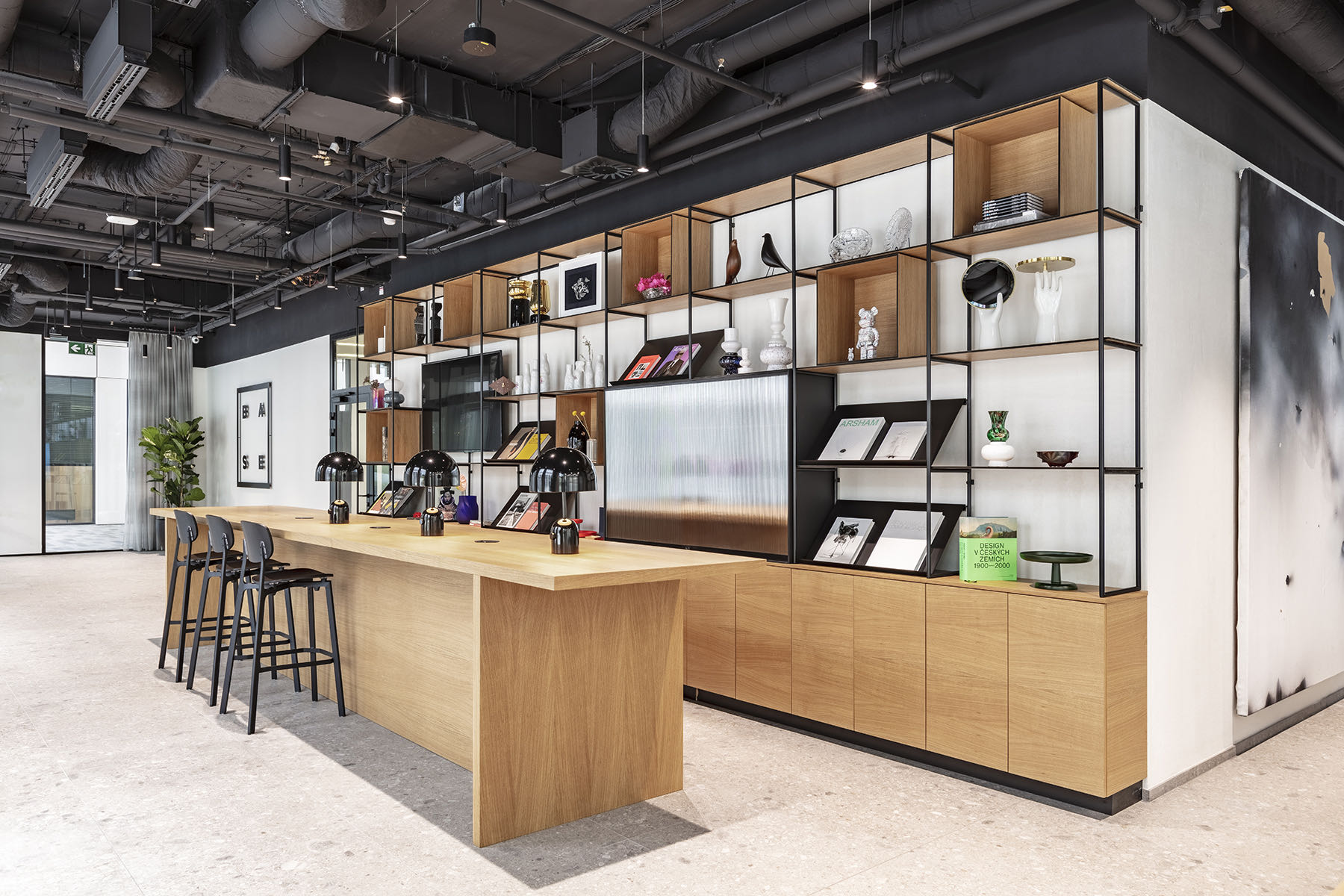 A Tour of Base's Prague Coworking Space
A team of designers and architects from architecture firm Studio Perspektiv recently completed a new interior for Base coworking space in Prague, Czech Republic.
"BASE's shared offices are aimed primarily at managers and employees of medium and large companies, from corporations to agencies. That means people who are used to a high standard. We have created a boutique atmosphere that is not so usual in coworking offices. Sometimes you might even feel like you are in a luxury hotel. These words come right at the reception – instead of a classic counter, you will find a furniture wall and a wooden island. As if you had just entered an elegant lobby.

We used premium materials, which will gradually acquire a natural patina and will not lose their charm. On the ground floor there are large-format tiles, the other parts  of the space feature oak floor and natural linoleum. In the community kitchens, we used colored ceramic tiles with contrasting wooden joints, in the meeting rooms we chose durable profiled glass. These are high-quality materials that have a long service life and therefore do not need to be renewed as often as we don't want our projects to generate unnecessary waste.

Within thee design we tried to focus on a high-quality processing of community zones, which encourage the exchange of ideas and pleasant meetings. In general, we were inspired by the architecture of the markets and the interactions that take place in the marketplace. People buy, sell and, most importantly, share. We transferred this idea to the work environment. We wanted to create an imaginary creative creative market where people would sell their ideas and enrich the ideas of others. In short, an environment that will stimulate creativity", says Studio Perspektiv.
Location: Prague, Czech Republic
Date completed: 2020
Size: 20,569 square feet
Design: Studio Perspektiv
Photos: Mojmir Bures