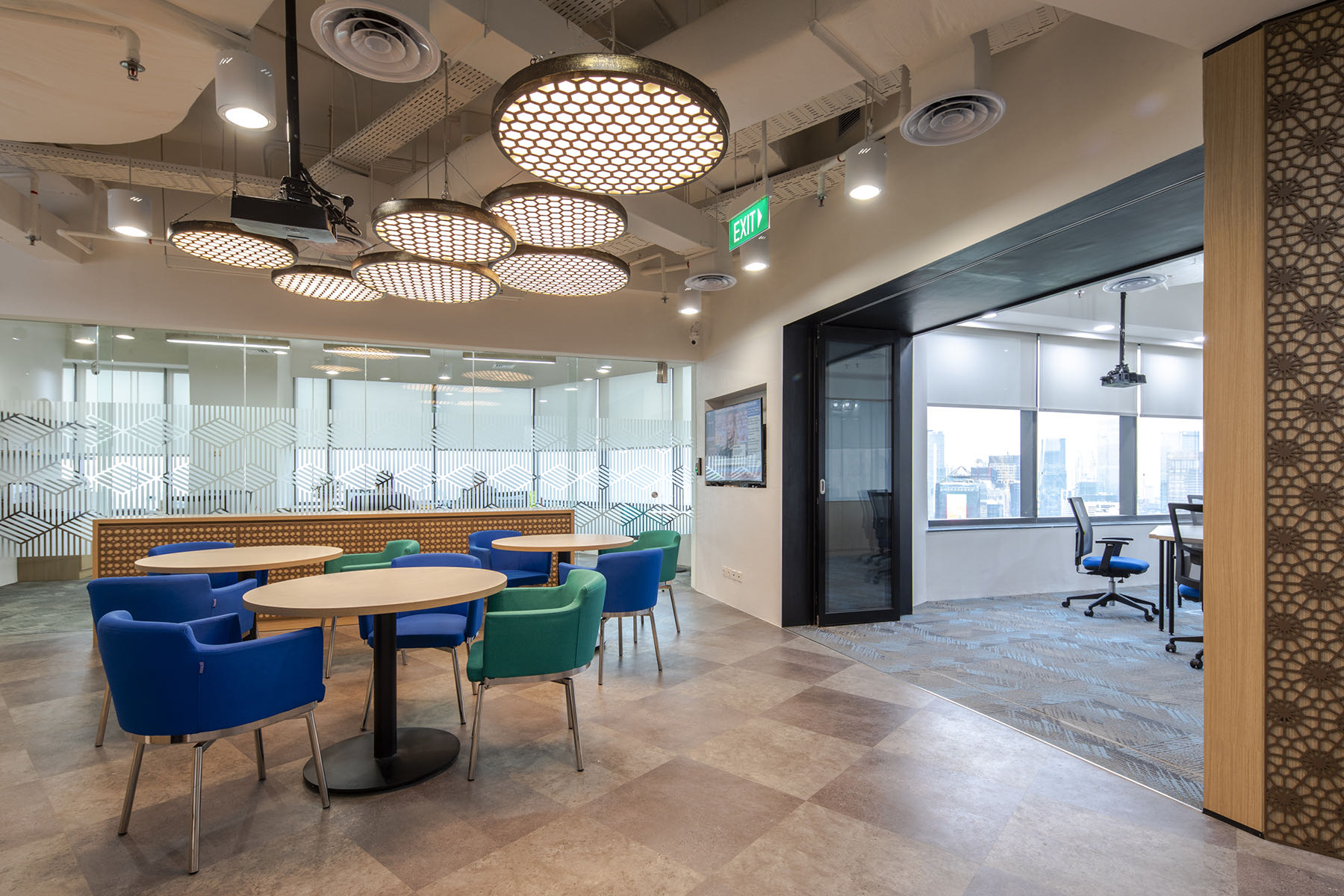 A Tour of Fubon Bank's New Jakarta Office
Financial company Fubon Bank recently hired architecture and interior design firms ONG&ONG and SCA Design to design their new office in Jakarta, Indonesia.
"Set within a prime building in Jakarta, Indonesia, Taipei Fubon Bank premises comprise modern collaborative spaces, with an open workstation and a stylish conference room. The fresh perspective allows for multiple configurations, from talks and sharing events, to in-depth presentation meetings.

The design language is a clear homage to Batik, including the glass partitions, wall graphics and upholstery, making the space distinctly Indonesian," says ONG&ONG.
Location: Jakarta, Indonesia
Date completed: August 2019
Size: 16,450 square feet
Design: ONG&ONG, SCA Design