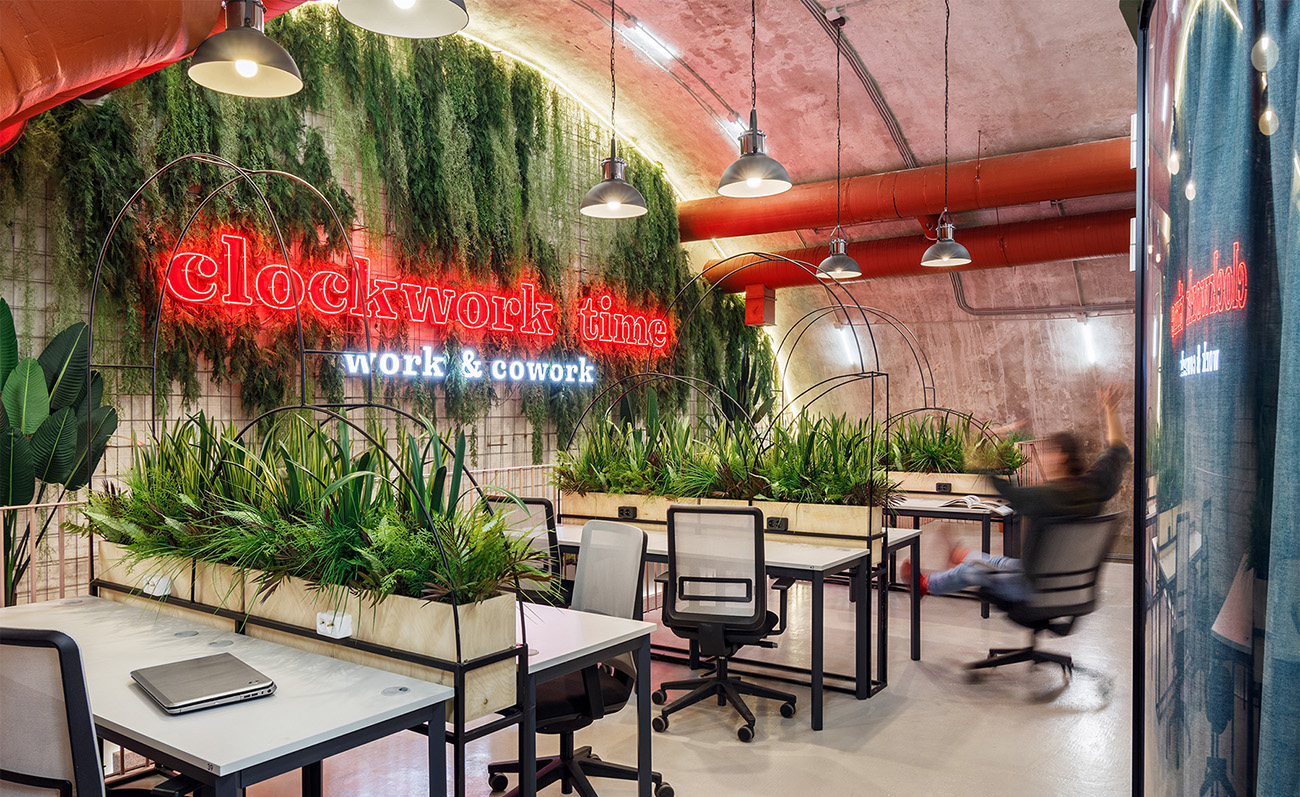 Inside Clockwork Time's Cool new Saint Petersburg Coworking Space
Coworking space provider Clockwork Time recently hired architecture and interior design studio AMGArchitects to design their new coworking space in Saint Petersburg, Russia.
"The main idea of the project is to adjust the traditional concept of office space interior to new requirements of today's rapidly changing world. Modern office spaces blur the boundaries between work and leisure in response to white-collar workers willingness to maintain work-life balance. CWT is a place for brave creatives who dedicate lots of their time to achieving professional goals. They need a working environment that will beneficially affect their productivity and creativity levels as well as allow them to reset in-between tasks.

CWT design was inspired by mid-century modern movement and 1970s furniture styles which, combined with contemporary design elements, altogether create a unique space with artistic atmosphere. Walls and glass partitions as well as a variety of decorative elements support the overall concept by soft geometry and arch forms. The walls are painted with deep shades of blue, terracotta, dark green and beige. Some are covered with glossy mosaic tiles, which also refer to modernism by color, form and texture.

Some furniture items have been custom-made by local manufacturers exclusively for CWT. For instance, concrete tabletops inlaid with pieces of colored glass in conference rooms and chill-zones were experimentally produced by a small carpentry located nearby.

Every part of CWT coworking is slightly different in terms of design which is emphasized by works of modern artists covering the offices' walls. Over fifty prints were prepared by Polish graphic designer Eugene Rauldi who also developed the coworking's brand identity. Common areas are decorated with neon signs produced by a local workshop Neonov. The signs help navigate through CWT's 1000 square meters," said AMGArchitects.