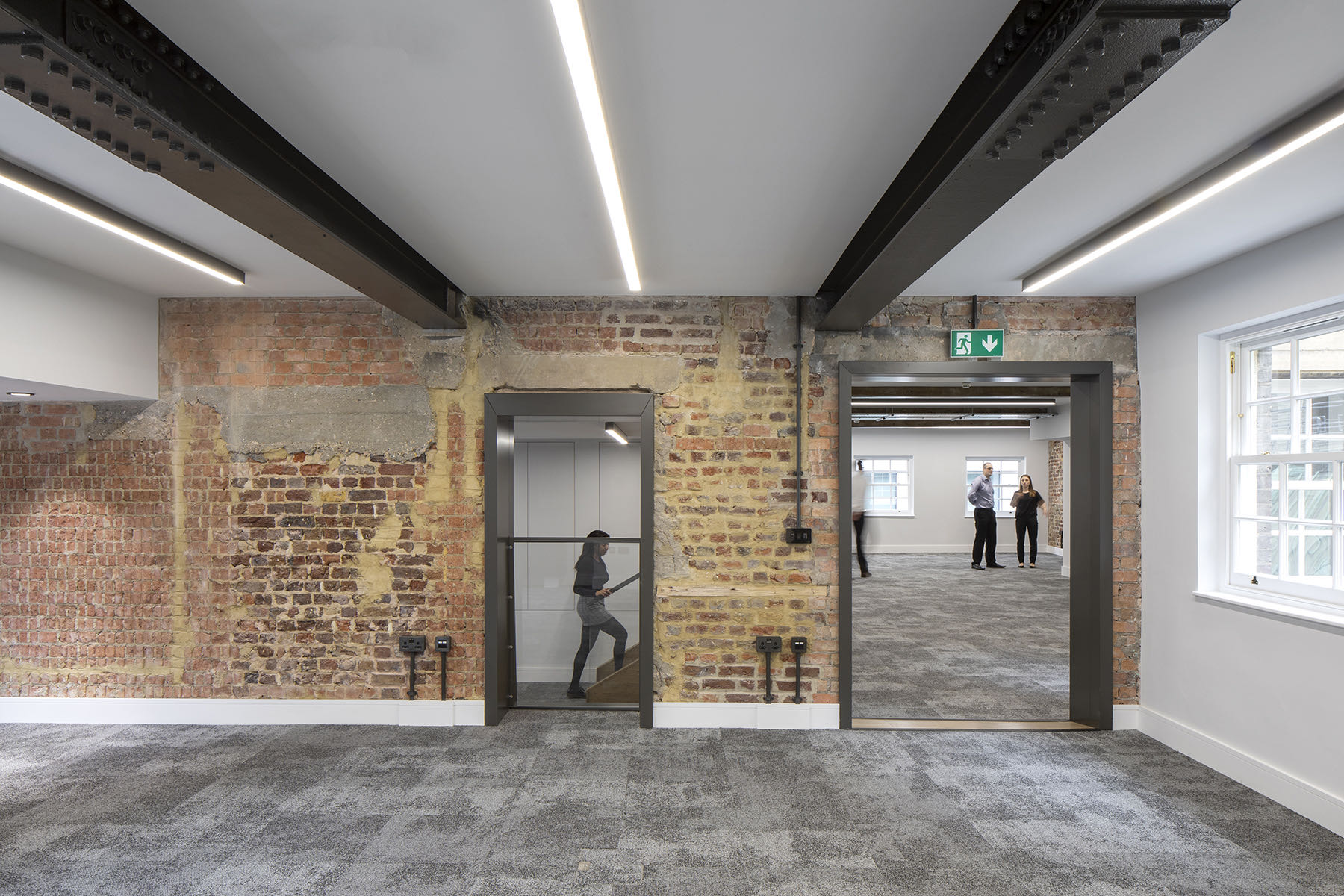 A Tour of Frederick's Place Office Buildings in London
Architecture firm John Robertson Architects recently refurbished and reconfigured 18th-century Frederick's Place to create a suite of office buildings in London, England.
"Located in an area characterised by narrow streets and plot widths, and with few buildings exceeding six storeys, the site forms part of a rich tapestry of architectural styles that have gradually evolved within the area's medieval street pattern.

Avoiding the need for significant structural alterations, JRA removed suspended ceilings, floors and kitchenettes at Nos. 1-3, creating a new office entrance and reception area via No. 3. Showers and lockers are provided at sub-basement level, while new, extended double-glazed windows maximise the provision of daylight into the office. Roof terraces on the first, fourth and fifth floors have been improved. JRA has also reinstated the entrance to No. 2, with a new bridge link spanning a lightwell.

JRA's work at 7 & 8 Frederick's Place and 35 Old Jewry brings these listed buildings back into commercial use, interconnecting them to provide a contemporary workplace and restoring the remaining Adam features within specific rooms.

Fireplaces with late 18th-century foliated mouldings have been retained and restored, as well as ceilings and cornices in the first floor Adam rooms. JRA has incorporated a new office entrance to No. 8, while upgrading an existing roof terrace to the rear of No. 7, creating a calm space where employees can relax. The properties at 7, 8 and 35 were leased within a month of launching, demonstrating the strong demand for this type of historic workplace with modern City occupiers," said John Robertson Architects.