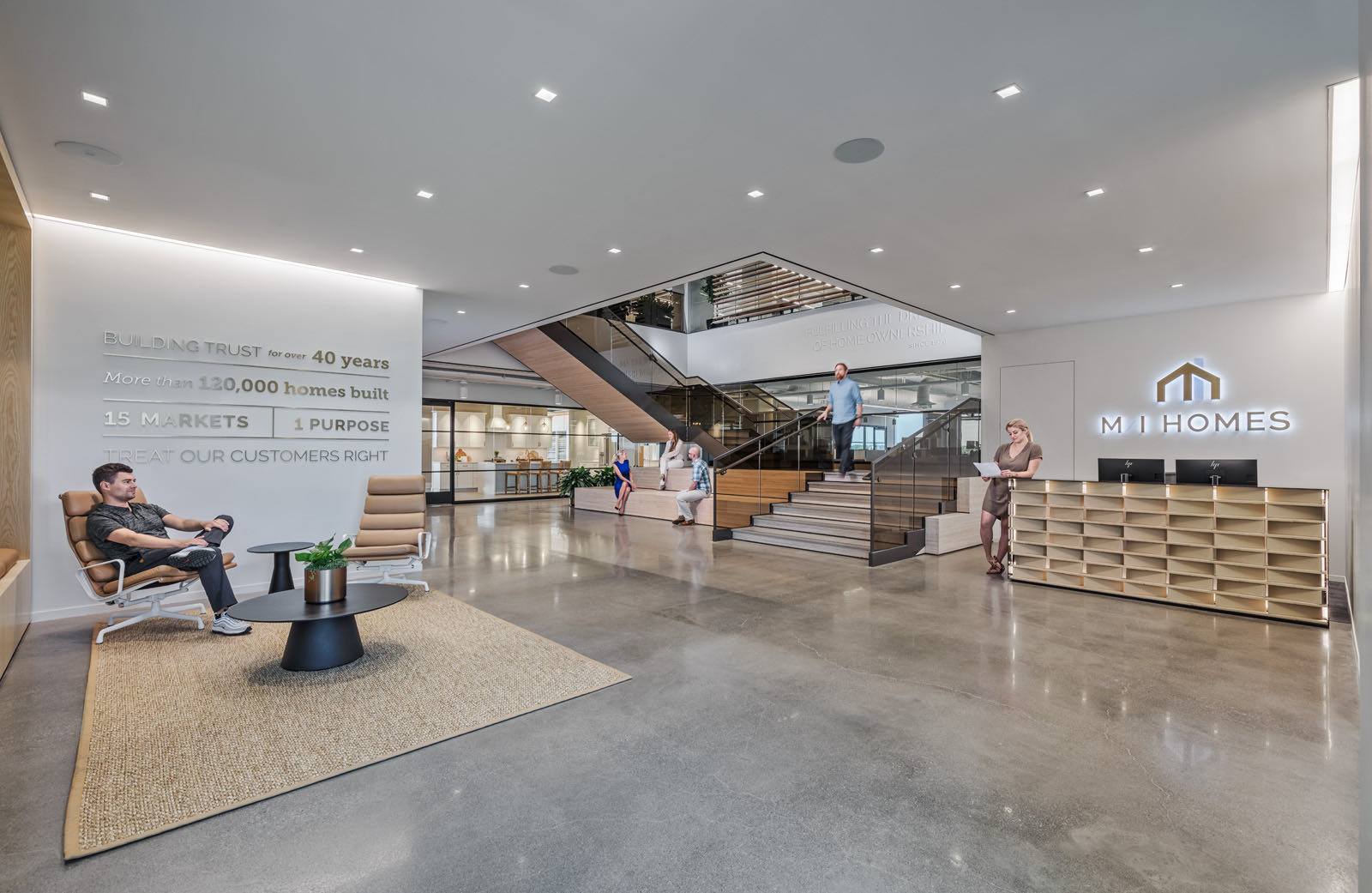 A Tour of M/I Homes' New Columbus Headquarters
Home construction company M/I Homes recently reached out to architecture firms Gensler and M+A Architects to design their new headquarters in Columbus, Ohio.
"The new 56,000 sf headquarters exemplifies the company's commitment to quality and takes a refreshed approach to the company's workplace and design studio, where customers come to discover the M/I Homes experience. The design puts building materials on display, celebrating the work the company does and engaging its teams in the process.

Amenities are a key component to help build a sense of community and allow workers to find alternative working environments. A large café provides a variety of seating postures for eating, gathering, or working. A series of four terraces offer the opportunity to remote work in the fresh air. Satellite coffee points, phone rooms, focus rooms, and war rooms also offer employees numerous options away from their desk to focus, collaborate, or share a coffee with a coworker.

Bringing eleven different departments together on three floors, our teams worked closely with M/I Homes leadership and department heads to strategically locate their groups and provide each with their own set of unique programmatic requirements. Ranging from secure suite entrances to customer closing rooms to state-of-the-art training facilities for their local division, the floor plans were developed in detail to ensure each worker's needs are met. By elevating function and quality throughout the HQ, the teams enjoy a next-generation workplace experience that is uniquely tailored to them," says Gensler.