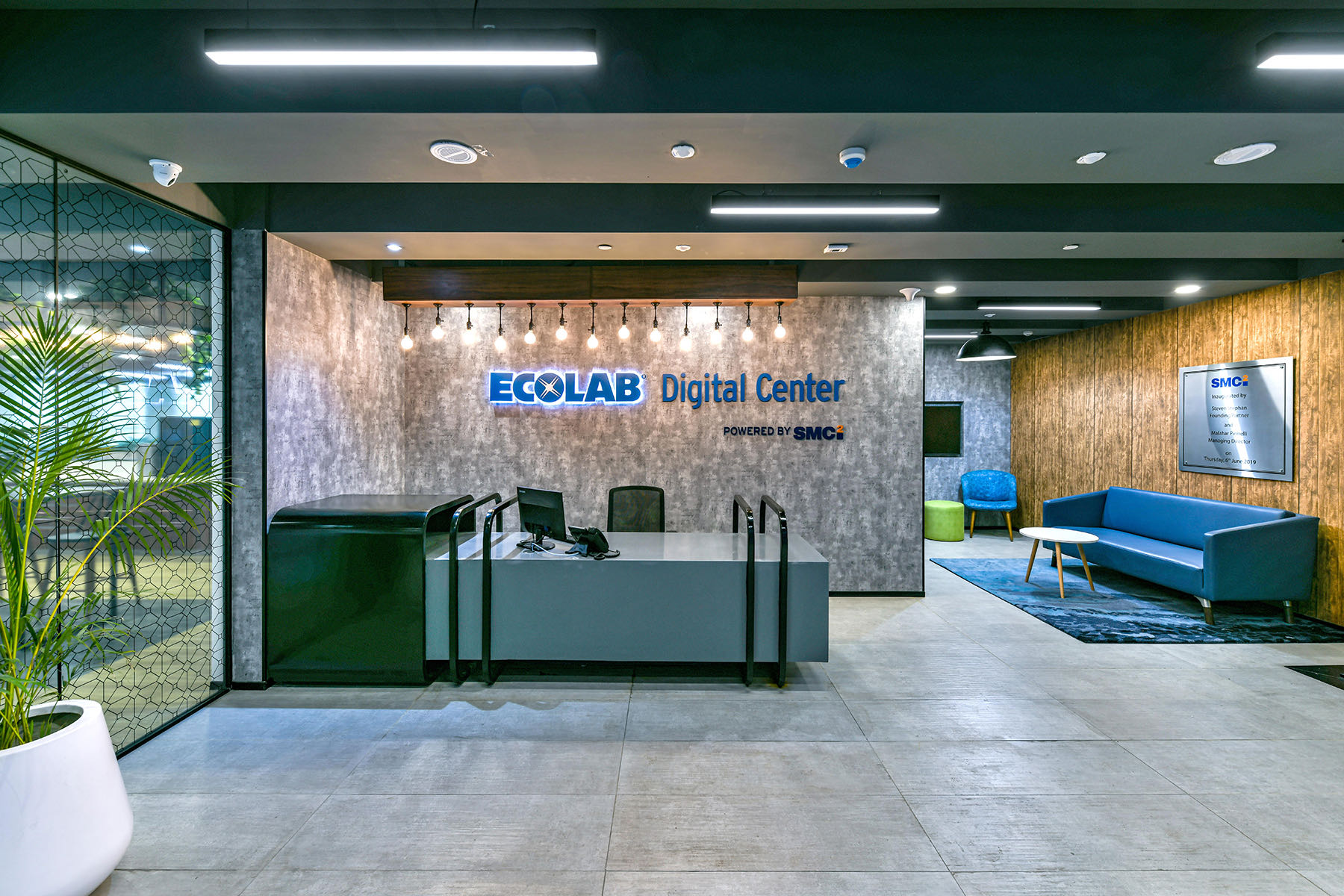 Inside Ecolab's Biophilic New Bengaluru Office
Global water provider Ecolab recently hired workplace interior design firm Zyeta to design their new office in Bengaluru, India.
"They also required a place that mirrored their international brand standards and yet feels connected to the local-city vibes. Therefore, to align with the company's image as well as give their employees a unique work experience, Team Zyeta decided to go for a modern-day design theme—Eudaimonia Design Concept. Eudaimonia, derived from a Greek word, refers to a state of having good vibes. The design concept follows a streamline flow of multiple design segments. Each of these segments creates distinguished work-environments that keep the workplace design structure versatile and non-monotonous.

One of the highlights of the project is the 'Town Hall' area of the office that can include nearly 300 employees at a time. The office has two wings that converge to form a central space, leading to the Town Hall. These wings act as multi-faceted spaces with modular partitions, to easily segregate the wings and form separate sections. Ecolab's interiors reflect a sense of employee well-being with design features like natural light, biophilic elements, and hand-paintings; distributed uniformly across the office premises. Overall, the place imbues a people-first, open work-environment that facilitates flexible and safe working," says Zyeta.
Location: Bengaluru, India
Date completed: 2020
Size: 16,000 square feet
Design: A Design Lifestyle
Photos: Prashant Bhat