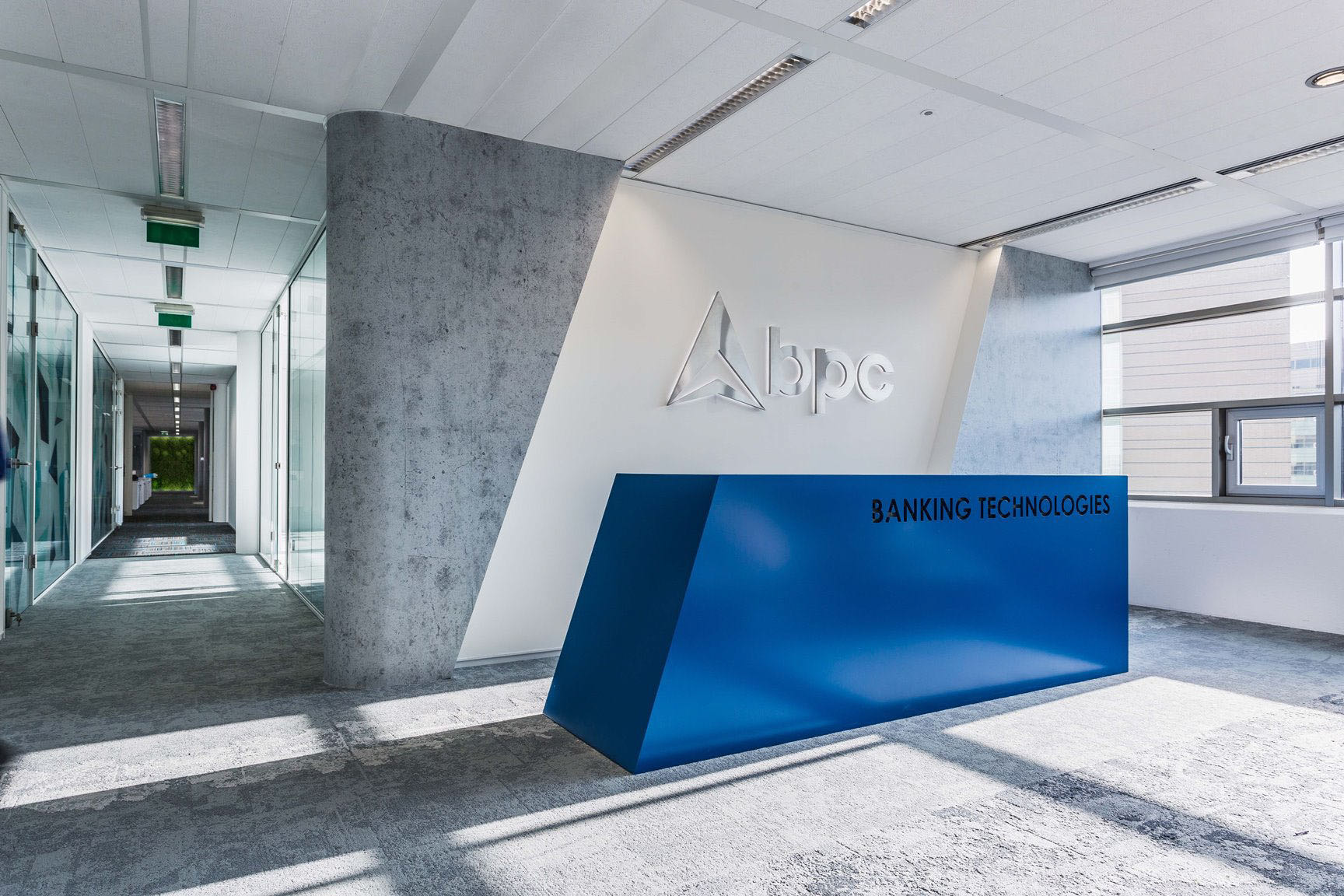 A Look Inside BCP Banking's Utrecht Office
A team of architects and designers from architecture interior design firm IND Architects designed a new office for BCP Banking in Utrecht, Netherlands.
"The office of the company BPC Banking Technology located in the Dutch city Utrecht is realized in a modern Scandinavian style. The company is engaged in implementation of projects in the field of technological infrastructure of retail businesses for financial institutions and industrial corporations, therefore its interior has combined visual expression and brightness appropriate to the area of IT technologies development, and austere lines and colors typical for financial sector.

Design of the reception desk is driven by the company's corporate style—pointed corners and blue color reflect its logo. Visitors can wait for their appointments in a comfortable area with cushioned furniture and coffee tables. In the waiting area the company's name is printed on the wall as a 3D graphics—triangles, squares and other geometric figures are still put together as the name BPC here but scatter to pieces afterwards. There are patterns of broken elbowed figures in a blue-green color scale in almost every premise of the office. Not only do they reflect the corporate identity of the company, but they also add dynamics to the area and communicate ongoing development and ingenuity of approaches, which are one of the key skills for a technology-savvy business.

In addition to meeting rooms, little meetings with colleagues or clients can be held in special meeting points arranged in the open-plan area. Meeting areas are highlighted by a vibrant bright-green color of fitted carpets and by furniture of rich bright-green or blue colors. Despite being arranged in the very heart of the office, the meeting points are comfortable for meetings—blue sofas create boundaries on three sides between meeting attendees and other employees. Vibrant comfortable armchairs and coffee tables are placed at the office windows―it's quieter here, and windows offer a great view of the downtown area of Utrecht.

A comfortable training hall was designed in light colors, so that attendees do not distract from teaching and learning activities. Geometric pictures on one of the walls connect this space with other premises of the office. So does the mix of colors in uncluttered chairs," said IND Architects.