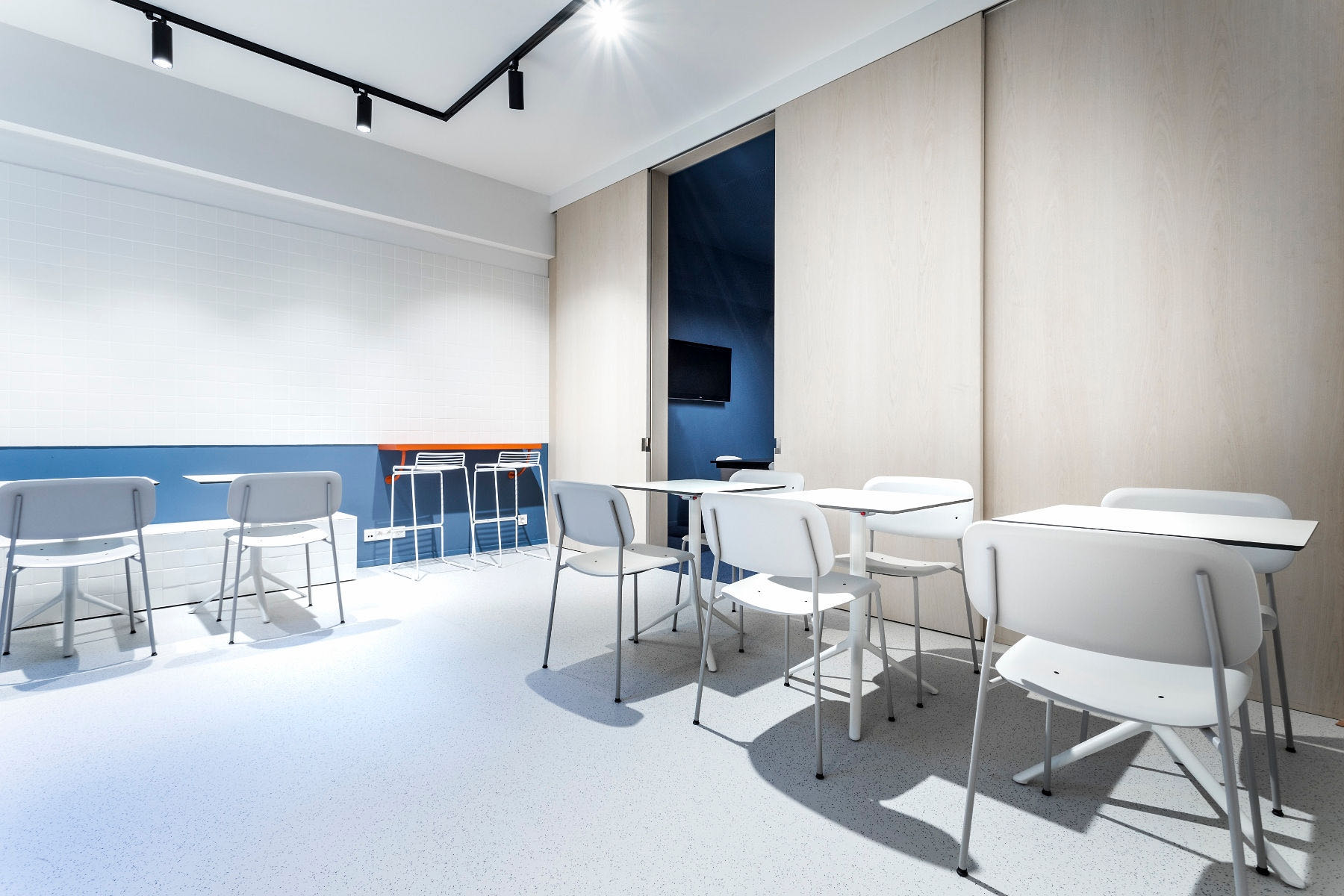 A Look Inside Swim's Minimalist Liège Office
Strategic communications agency Swim recently hired interior design studio Twodesigners to design their new office in Liège, Belgium.
"L'Atelier h was taking care of the building architecture, we then had to take care of the inside. As the place was shared with other entities, we had to think about the best way to make the space pleasant and functional for Swim. For that we were given carte blanche; while being aware of the architectural constraints.

The space determined the project's layout and its technicity. On an area of about 350m², we had to transform the "basic" building into an attractive spot for the users as well as the visitors, while making it as functional and aesthetical as possible.

We wanted to make the space into a luminous layout, with penetrating light, thanks to the many bay windows. Enough to promise an optimal work ambience for the members of Swim! For that, the partnership with Atelier h was obvious and decisive.

Because the name of the company is "Swim", our team of interior architects, graphists and designers got inspired by the theme of water with a wide overview. From a dip in the pool to holidays at sea, we wanted to give an aquatic and chill feeling in the choice of colors, furniture and materials.

We chose to opt for easthetical and functionnal materials, which remind the theme brought by the name of the event agency: always in the tones of wood, blues and whites.

For Swim's kitchen, we brought our "tailored" touch, as for an example, the shelves are shaped like pool ladders. For the layout of the office, we wanted to keep the image of a refined, comfortable and cosy space. We wanted for the members of Swim to feel like home at their workplace," says Twodesigners.