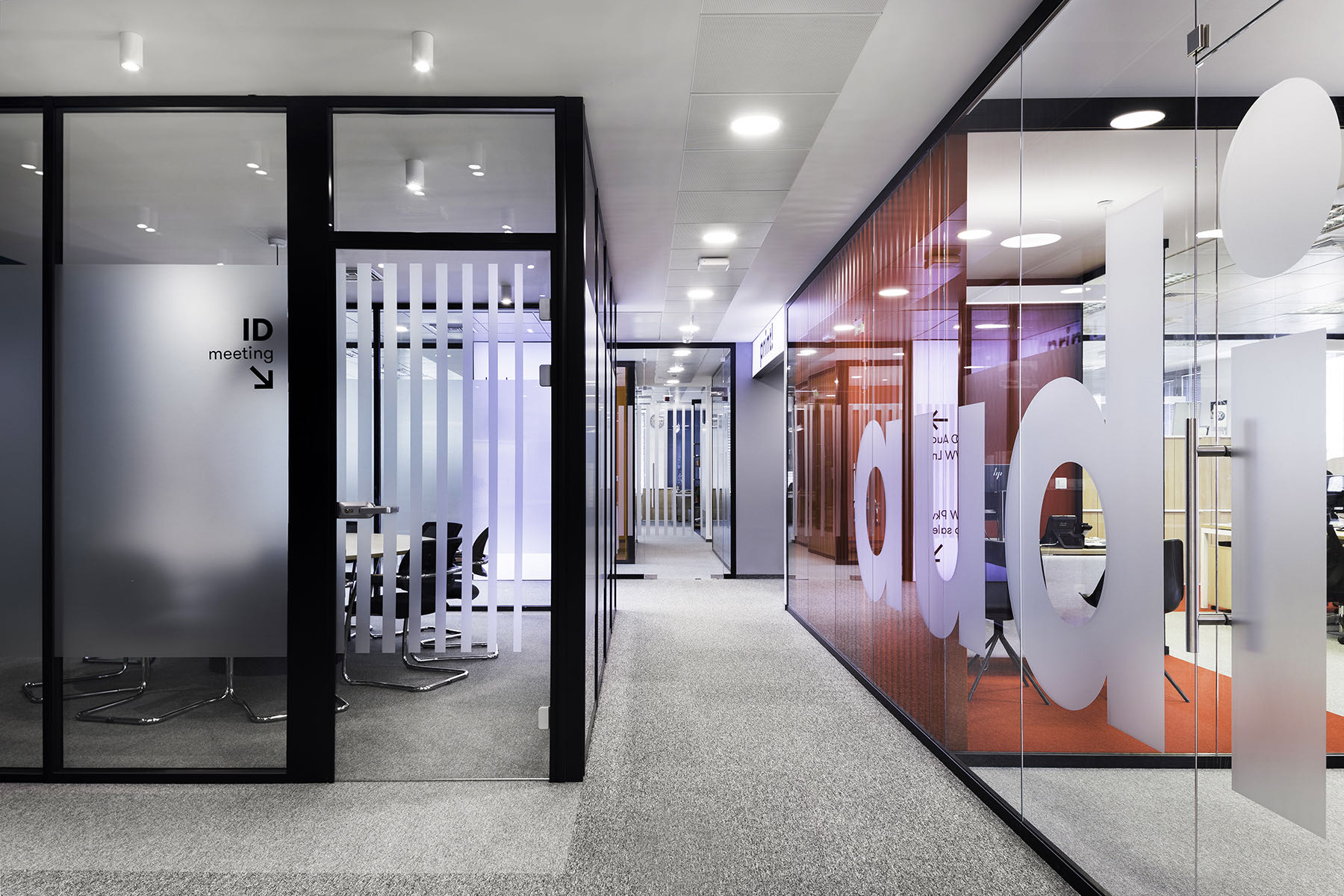 Inside The New Offices of Porsche BG in Sofia
Subsidiary of the Austrian Holding Porsche, Porsche BG recently hired interior design firm KMAN Studio to design their new office in Sofia, Bulgaria.
"We carefully carried the philosophy of the brand into the interior design through architectural elements: use of glass partitions to suggest transparency, eco-friendly materials, custom-made furniture and lighting elements are used to create a comfortable environment adapted to the company's needs.

Vibrant color interventions in some interior elements are used to represent each brand department, adding character and distinction to each. Custom-made parametric slats in departments are used to allow light and views in for all the staff but the right quantity of privacy from the hallway.

This design supports the mission of creating a contemporary work environment that promotes people to work at an exceptional level, " says KMAN Studio.
Location: Sofia, Bulgaria
Date completed: 2020
Size: 12,916 square feet
Design: KMAN Studio
Photos: Minko Minev