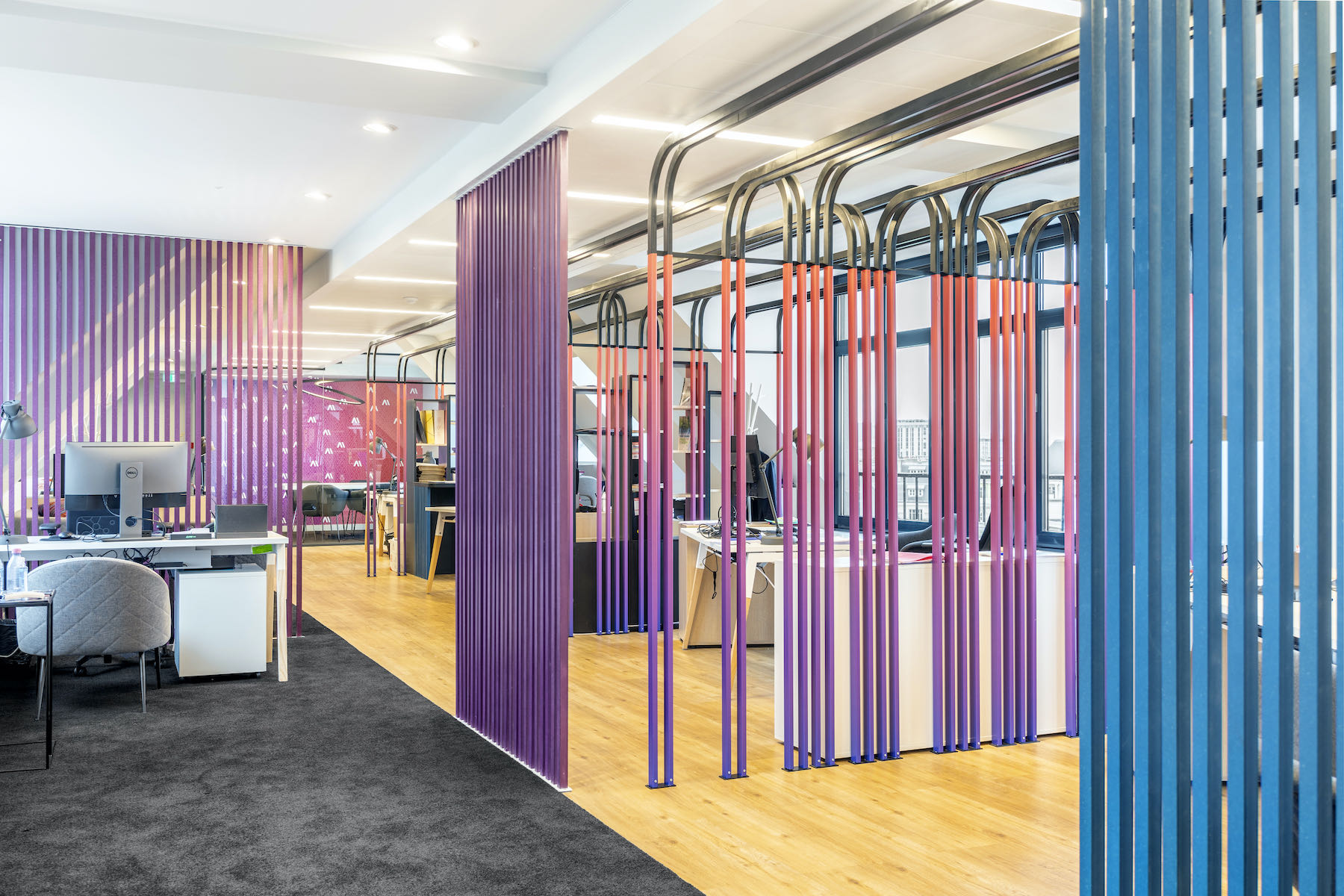 A Tour of Mediawan's New Paris Office
French media company Mediawan recently hired workplace design firm Yemanja to design their new office in Paris, France.
"Passionate by office's landscaping, we quickly understood the challenge and the strategic issues of such a project. We had to find and tell a story to illustrate our ambition all along the 8 floors and its 10,000 m². Mediawan's offices are a place made by creatives for creatives. Our work will give birth to the group's ambitions. To make 46 avenue de Breteuil an incubator dedicated to production and innovation of audiovisual and digital contents, the office of the future sector mastodon.

The building chosen by Mediawan was occupied during 30 years by Michelin. Classically organized, our work was to break codes and some building constraints. The objective was to offer a development over 10,000 m² that free minds, enhance creativity and give the opportunity to 500 people to collaborate. Little by little, teams have arrived, the place came to life and benefits appeared: increase of synergies, affiliation feeling, global well being spread throughout the 8 floors of the building.

We are proud to have succeeded in this challenge. During 15 months, we put into this project our heart, all our capacities "Design and Build" without a break… with pleasure and happiness," says Yemanja.
Location: Paris, France
Date completed: 2020
Size: 107,639 square feet
Design: Yemanja
Photos: Jonathan Moyal, Michel Slomka