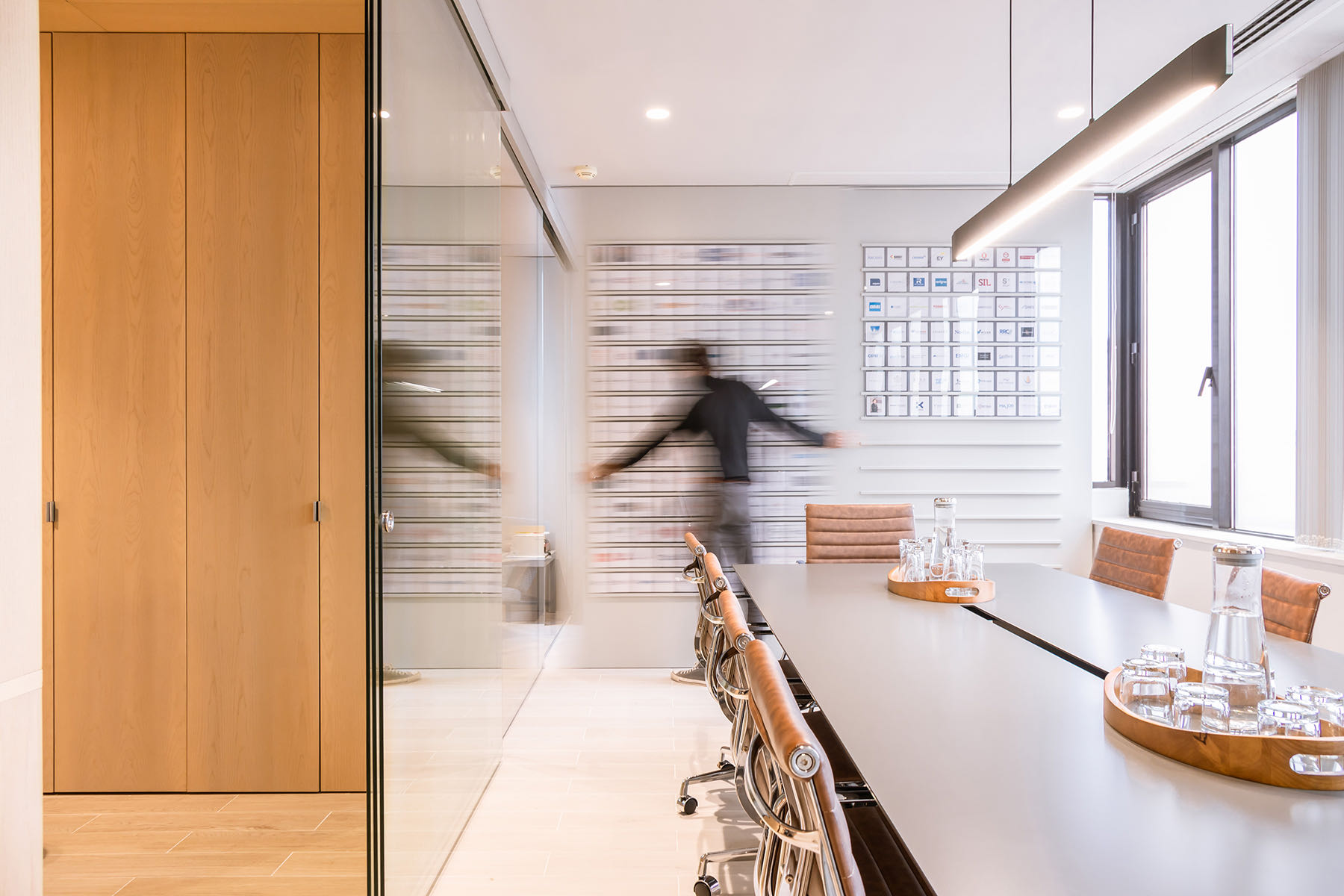 A Peek Inside APPI's New Lisbon Office
A team of designers and architects from architectural firm Contacto Atlântico recently designed a new office for educational organization Contacto Atlântico in Lisbon, Portugal.
"Located in the iconic Amoreiras Towers, in Lisbon, the proposal for the renovation of this office involves the design of two spaces of different functions, shades and materials, dividing through the flexible glass plan, respectively the work and reception area, of the meetings.

The first, in wood, segmented through carpentry, respects a spatial hierarchy according to the needs of the jobs. The second, broader, constitutes a more social space, using a more neutral color. In this way, the contrast and harmony between two spaces is achieved that complement each other functionally and formally, aiming that both benefit from the view over the city and natural lighting," says Contacto Atlântico.
Location: Lisbon, Portugal
Date completed: 2020
Size: 7,530 square feet
Design: Contacto Atlântico
Photos: Gonçalo Henriques