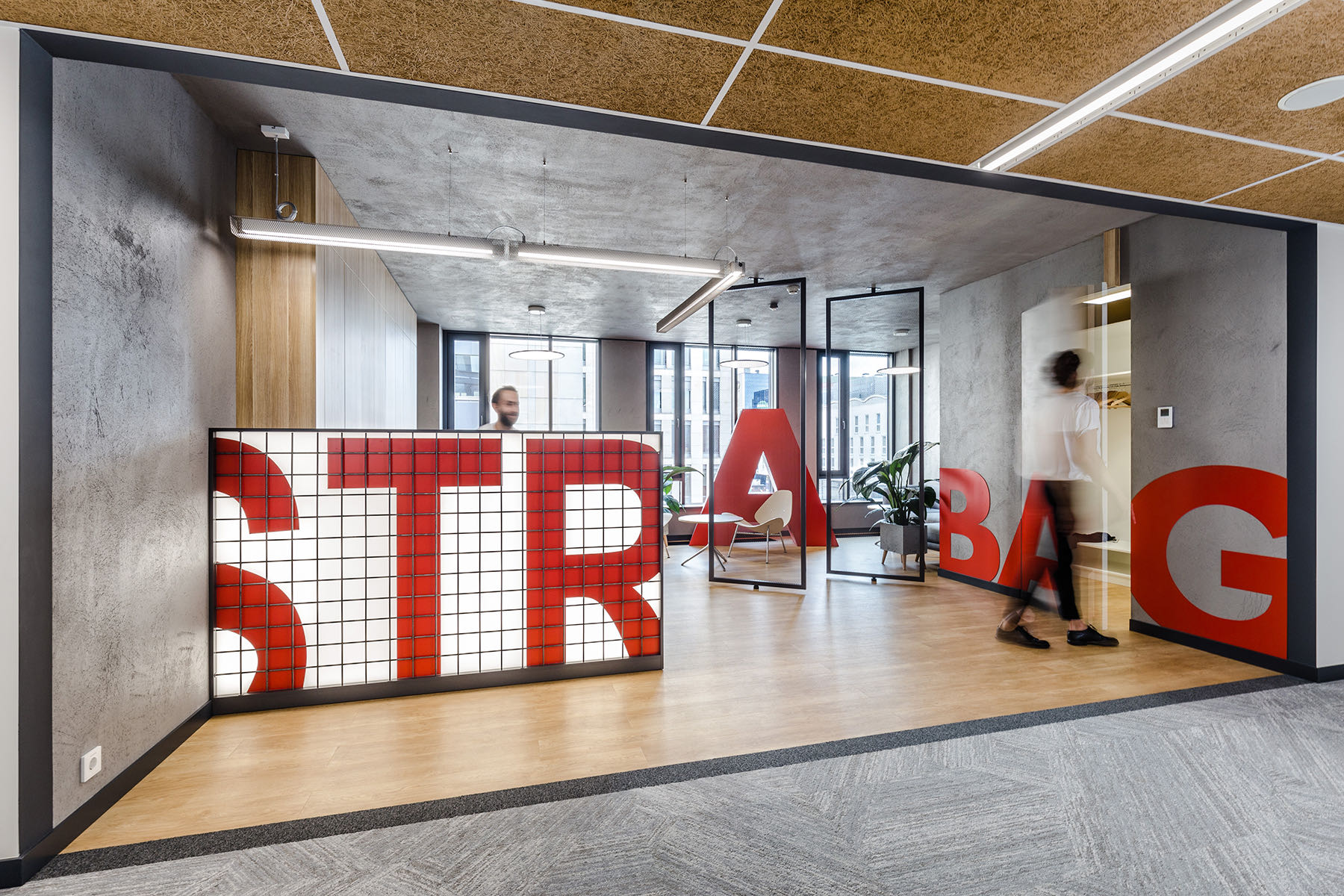 A Tour of STRABAG's New Warsaw Office
Construction company STRABAG recently hired interior design studio Workplace to design their new office in Warsaw, Poland.
"Architects has developed a full concept with a visual and functional arrangement, followed by guidelines for the executive design. They were looking for inspiration in the company's roots closely related to engineering and construction, so they called the project "Kraft Office". Designers have mapped the values of the organisation such as partnership, solidarity, trust, modesty, reliability, to translate them into materials, forms and colours that reflect the character of the company with their timelessness and elegance.

It was crucial to open up and make the closed layout of offices more flexible, so that the space becomes more employee-friendly and encourages greater interpersonal interaction. These objectives were met by using a large amount of glass walls and rearranging the workstations.

The new STRABAG Real Estate office now has more informal meeting spaces and employees have more open areas for cooperation. In addition to the workstations, there is also a chillout room for rest as well as for casual meetings. The kitchen visually connected with the dining room enables meetings over coffee in a comfortable and quiet space.

Emphasising the representative function of the office was one of the key guidelines for the Client. In response, architects designed the reception in meet-and-greet style. This arrangement allows for comfortable reception of guests. Wardrobe hidden in the wall helped us to get an intimate, calm waiting place.

Apart from the industrial schnitzel and impressive spatial branding, the reception desk also has an additional feature – inclusivity. It was designed to support the disabled person to be served comfortably. The swivel gates next to it allow them to move freely to the further part of the entrance area. The project also has elements of a sustainable approach to design and the idea of "less waste", implemented by Workplace in their business practices. Since the beginning of the process our architects have been thinking about minimising the environmental footprint. Most of the furniture has been renovated, installations have not been replaced, and some materials are environmentally friendly or recyclable".
Location: Warsaw, Poland
Date completed: April 2020
Size: 4,574 square feet
Design: Workplace
Photos: Adam Grzesik