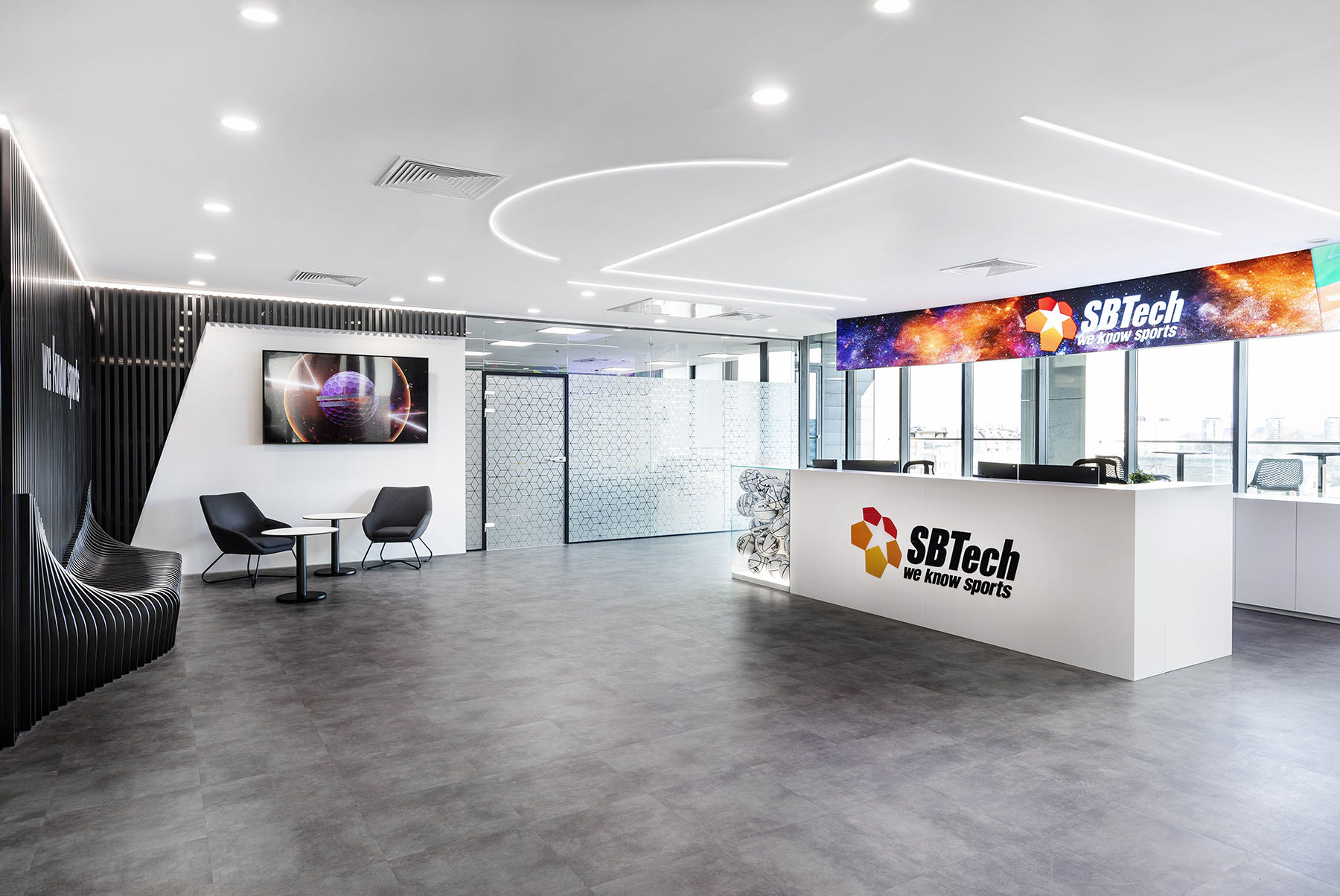 A Tour of SBTech's New Plovdiv Office
Technology company SBTech recently hired interior design studio Helen Koss to design their new office in Plovdiv, Bulgaria.
"Our studio was tasked by the client to design Sbtech headquarters office, which spreads over 3 floors in one of the most innovative buildings in Kamenitsa office park which developed as a part of a high end community hub in Plovdiv, Bulgaria.
The client emphasized on the importance of a design development that would represent the brand , with the sophistication and elegance that highlights Sbtech's specialization on information technology, software development and sports.We have developed a design that reflects the clients brand by having a hints on the company's business sphere without using the obvious.
We used our data driven approach to create a layout that will serve the client's growing business by having flexible office space solutions and environment that promotes collaboration, productivity and support the employees body and mind with all the latest leisure trends such as baristas, various games areas, training areas and massage room," says Helen Koss.
Location: Plovdiv, Bulgaria
Date completed: 2020
Design: Helen Koss
Photos: Alexander Novoselsky