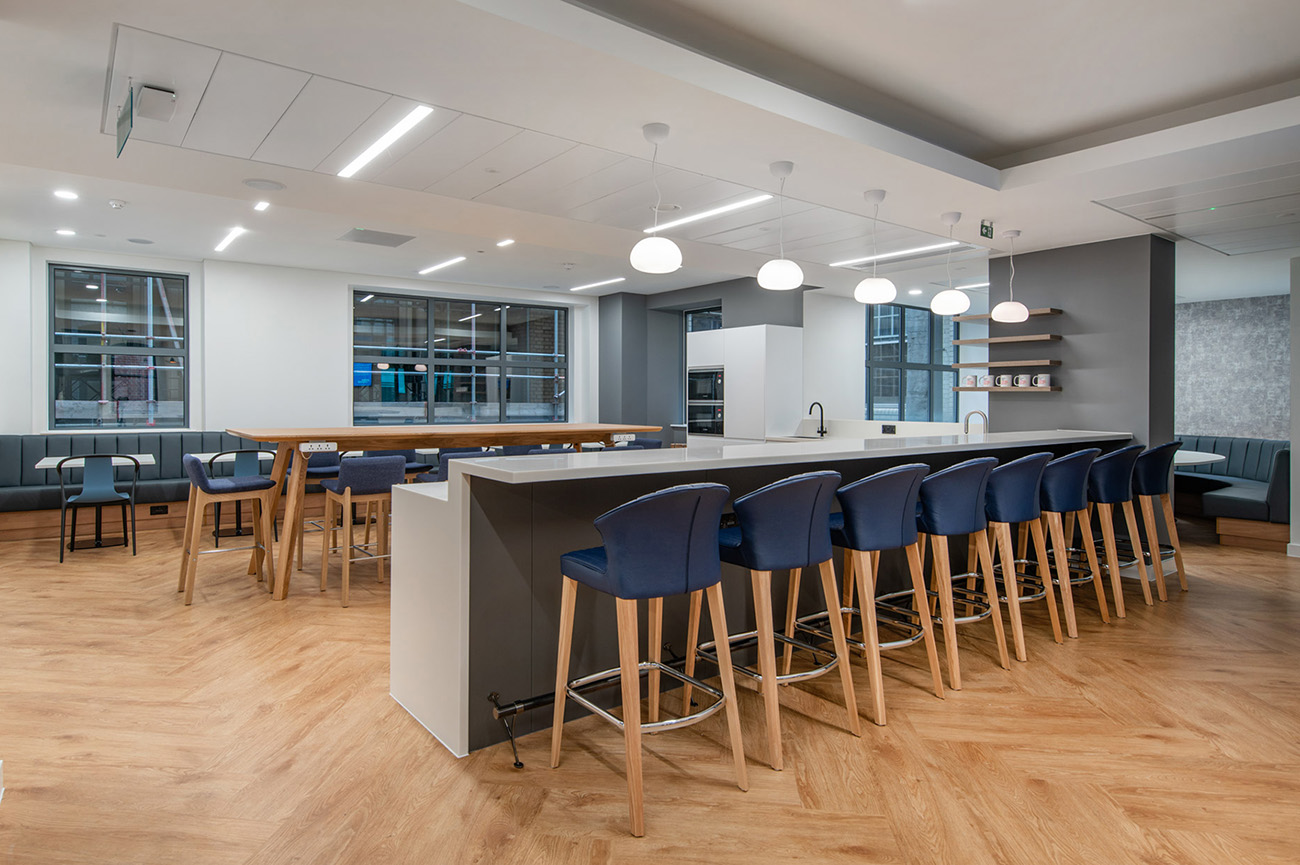 A Peek Inside Polen Capital's New London Office
Workplace design firm Peldon Rose recently designed a new office for investment company Polen Capital in London, England.
"Their brief was clear – to set up their first UK office within a six-week timeframe and were originally exploring the traditional fit out route. We demonstrated the benefits of design and build with a single point of contact throughout the project, enabling us to quickly develop a scheme and provide options with costs for context, improving decision making times and room for error.

Our design team created various space options and shipped samples to their American office for sign off, followed up by remote decision-making process. We then continued with weekly photo progress updates and video walk arounds of the space to provide the client as much visibility during such a challenging time. We also managed their AV install, meaning the client didn't require any people on the ground, reducing risk.

As a client facing office, the space required a high-end feel without being ostentatious, ensuring their clients and employees felt welcomed and comfortable. We created open plan setting for their general workforce as well as four offices for their senior managers, enclosed and open meeting spaces throughout.

The tea point was a focus as an area, which would be open to the entire office and visible from the client waiting area. This space also doubled up as their all hands area, where the team come together to share business updates, plus companywide video conferencing with other global locations.

Polen Capital managed the project from their office in Boca Raton, Florida, taking social distancing to a new extreme! The nature of the project meant that all meetings and interactions were carried out virtually, which seemed novel prior to Covid-19 restrictions, which impacted halfway through the build.

Fortunately, our communications channels were already set up, meaning the 3000 mile distance didn't impact the process and actually highlighted the way in which projects can effectively be delivered from a distance, which is especially poignant in world we find ourselves in," says Peldon Rose.
Location: London, England
Date completed: 2020
Size: 20,000 square feet
Design: Peldon Rosel