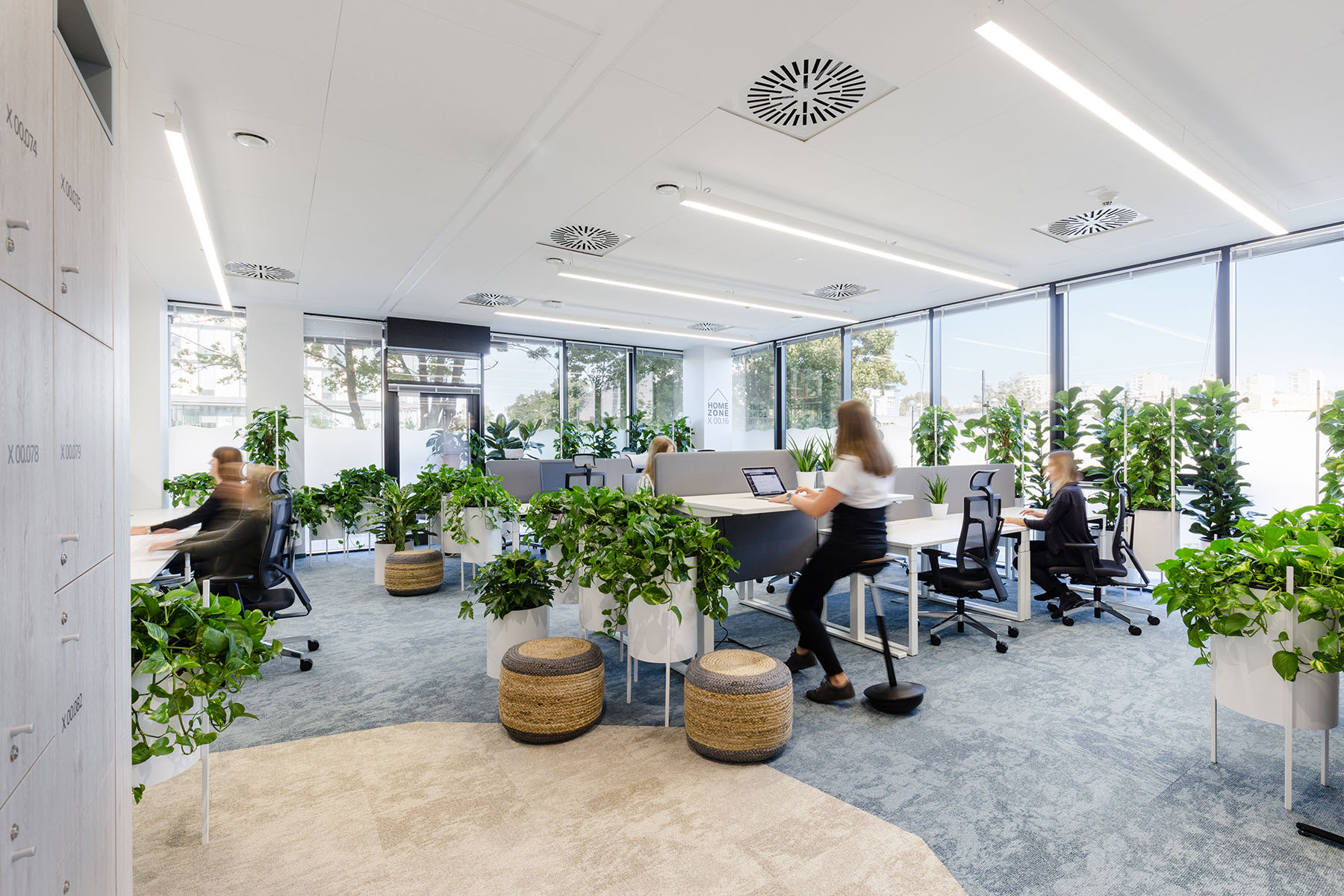 A Look Inside Nordea's Biophilic Office in Gdynia
Banking company Nordea recently hired architecture & interior design studio Workplace to design their new office in Gdynia, Poland.
"Main goal was to design a place that would become an image and business tool for Scandinavian company Nordea. A functional and human-centered workspace. In modern work environment, designed for developers and programmers, the architects have implemented the idea of "green office".

In Biophilic Office there is about 220 large plants on the 770 m2 of available floor space. The total leaf area of the plants was equivalent to about 4 tennis courts. The optimal amount of greenery, which is based on NASA report, was 15 m2 per person. The NASA guidelines also aided designers in selecting the most effective air purifying and oxygen-supplying plant species. The solutions included easy-to-adjust pots of various sizes, as well as green walls and plants integrated into the furniture.

The design was inspired by the local "Kępa Redłowska" natural reserve. The naturalness of this park, which is located on a cliff, was in harmony with the idea of a green office. This cliff, surrounded as it is by greenery, formed the core of the office design. In other areas of the office, the floor used natural colours to lead through a beach area, and then passed onto the delicate blue of the sea. Brainstorm rooms was inspired by bunkers which vestiges can be found on the reserve area," says Workplace.
Location: Gdynia, Poland
Date completed: 2015
Size: 8,288 square feet
Design: Workplace
Photos: Adam Grzesik