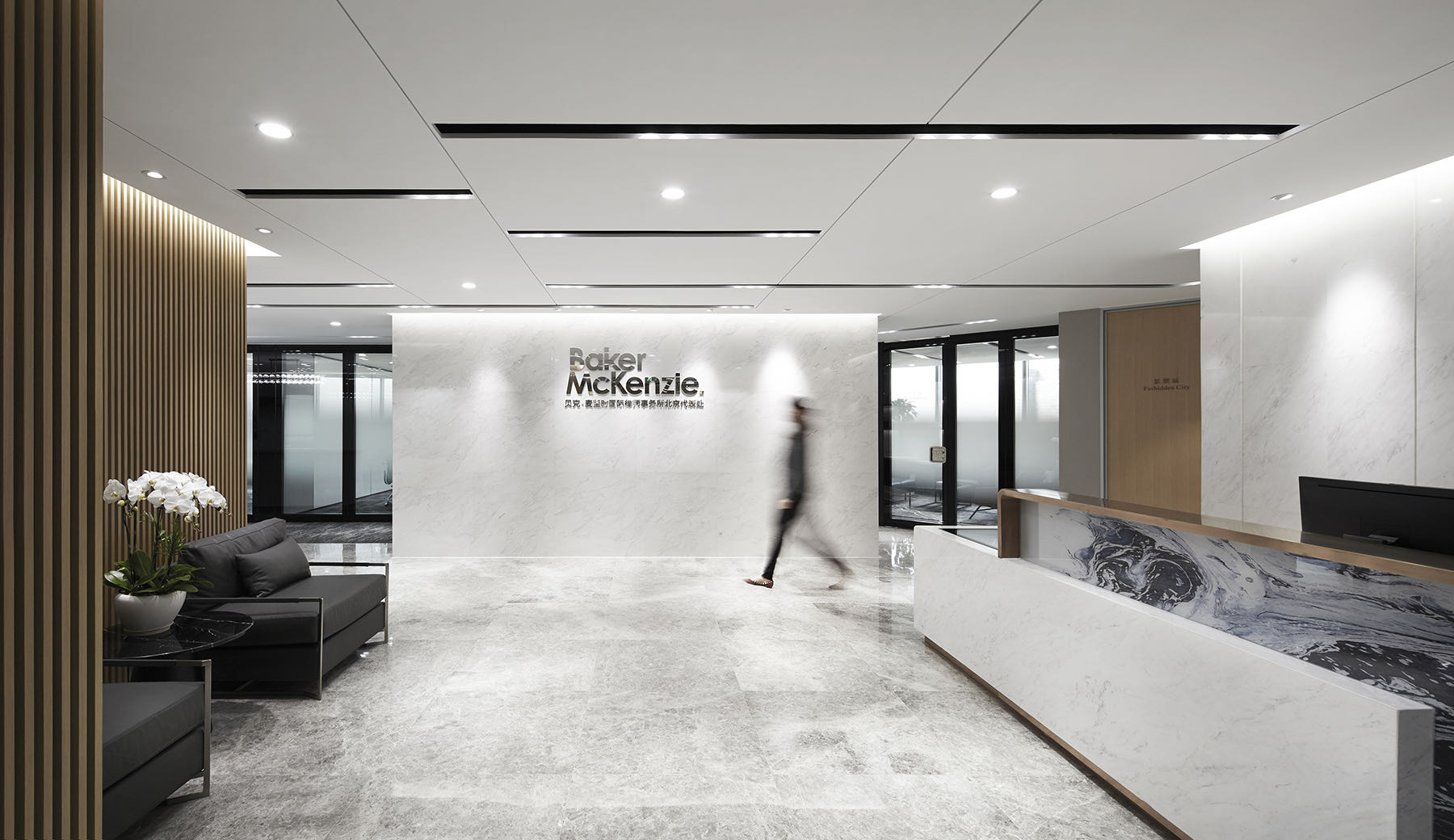 A Peek Inside Baker McKenzie's Elegant Beijing Office
Law firm Baker McKenzie recently hired interior design firm MCX Interior to design their new office in Beijing, China.
"Baker McKenzie engaged MCX Interior to assist them with the latest office renovation of their existing office in the China World Trade Center.
The design creates a dynamic space that re-divides its existing floor plate into functional and flexible spaces to meet the client's diverse meeting and operational needs.

Mountains and water inspire the new office's design aesthetic to reflect both elegance and dignity. In traditional Chinese culture, water represents intelligence and wisdom as well as flexibility and softness, while mountains reflect constancy, eternity and firmness.

The marble finishes, artwork and carpet patterns echo the mountains and water theme to create an atmosphere that evokes trust and reliability. The floor and ceiling finishes create a fluid transition between spaces and guide users through this newly renovated, innovative and multifunctional office," says MCX Interior.
Location: Beijing, China
Date completed: 2020
Size: 6,000 square feet
Design: MCX Interior