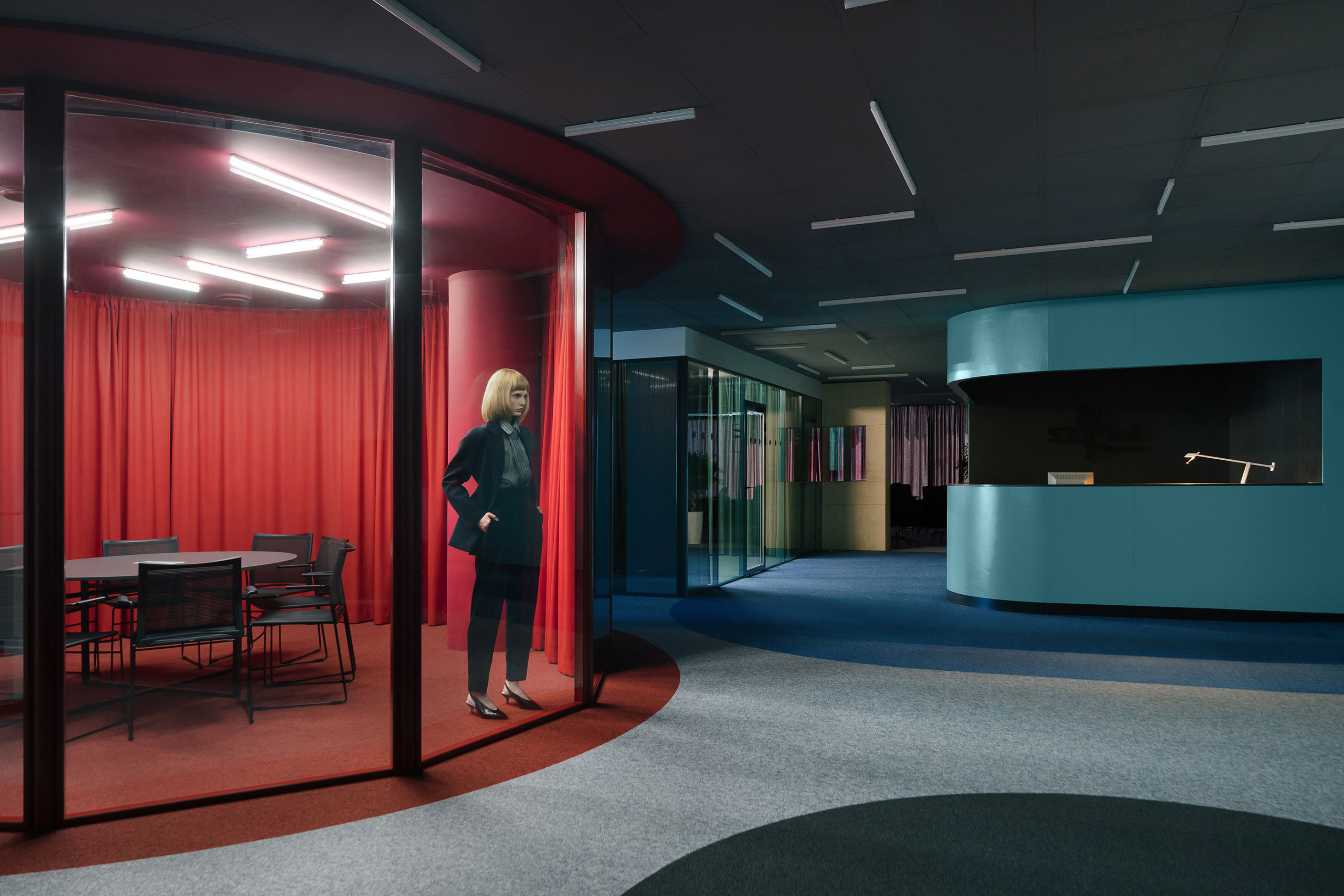 A Look Inside Stark Games' Cool New Minsk Office
Game development firm Stark Games hired architecture interior design firm Studio11 to design their new office in Minsk, Belarus.
"The interior project for the new office space of Stark Games company emerged as an experiment in terms of colour and composition solutions. At the stage of design we took the course for greater latitude of solutions, the courage of fusions and discovering new colour chords.

We began by dividing the 910 square meter office into separate volumes by applying different colours to each of the sectors. The central block, starting with the reception space, which leads onto meeting rooms and offices are all finished in a soft mint.
The blue general workspace is blue. Zoned by a plywood shelving unit, a series of ceiling-height open boxes and square boxes with doors, that run along the perimeter of the building.

The carpet in the fitout is coloured to express zones. The multi-coloured carpeting with its geometric composition, circles here, squares there and the use of changing colours to mark the boundaries of interior areas and emphasize specific zones offers an interesting design technique. The lighting system installed in the office is equally mathematical. We retained the kitchen's original flooring, metal square sheeting. A bar height island bench of light-blue artificial stone with a central corridor of lush plants is the main focus of the red and blue and mint coloured kitchen. The kitchen work surface joinery is made from red artificial stone, with cabinet doors of light-blue painted glass.

An experiment in terms of color and composition, freedom of solutions, spirit of combination and discovery of new color harmonies. Smart and organic combination of this whole palette formed a fundamental vector of the project concept," says Studio11.