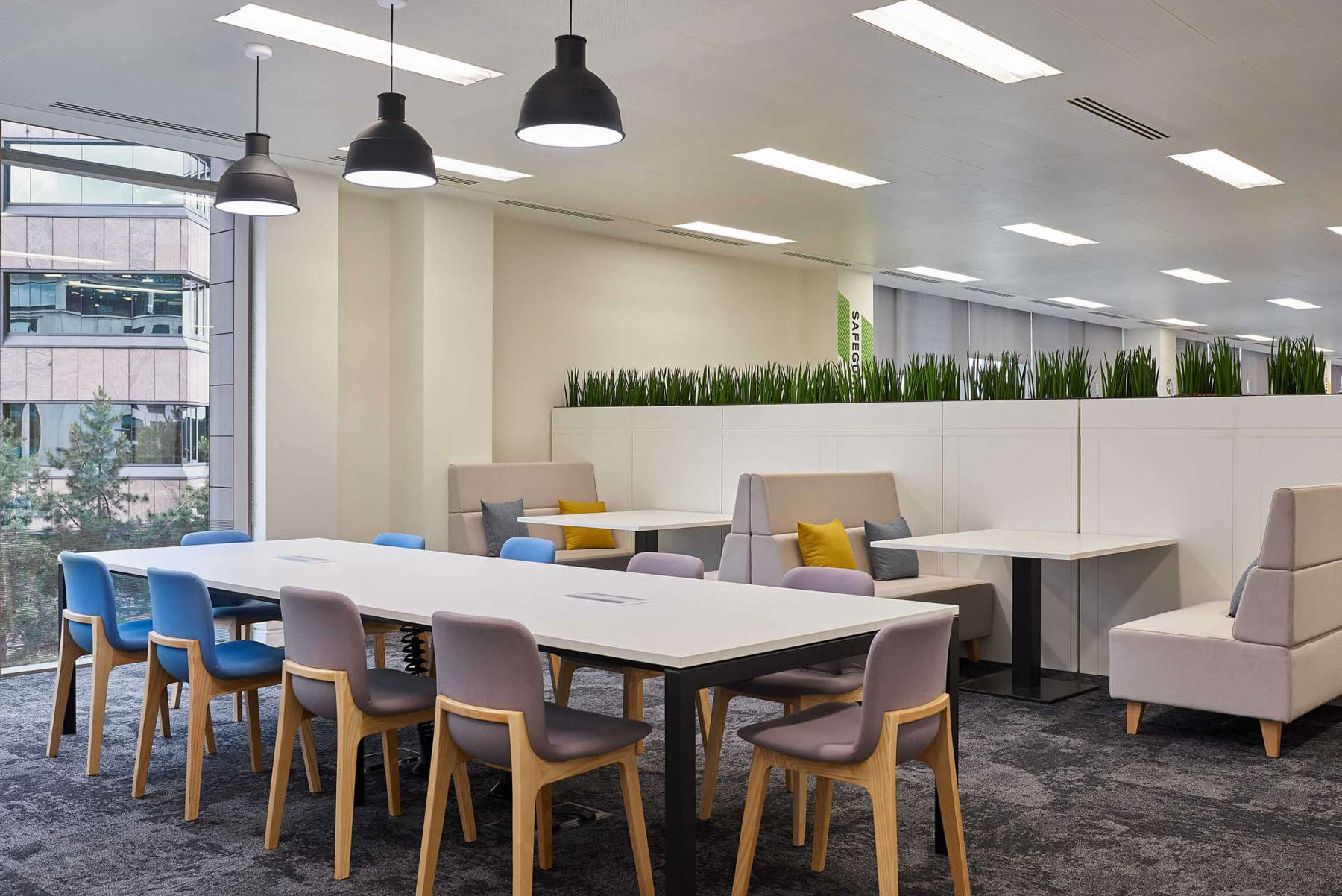 Inside Private Engineering Company Offices in Birmingham
Private engineering company hired workplace design firm Area to redesign their offices in Birmingham, England.
"The client occupies one floor of the building in the main business area of Birmingham city centre. The new-look design combines open-plan working areas with collaboration space and facilities suited to specific functions – such as high-back acoustic seating to answer calls and high benching to layout drawings.

In addition to the diverse work settings, there is a stylish meeting suite, homely breakout areas and a tea point that also acts as a large town hall space when required. Personal lockers supporting the new, flexible use of space double up as internal partitions.

The aesthetic is light and bright, with cheerful use of colour, contemporary furnishings and feature ceilings in key areas. Biophilic touches include plentiful planters, wood effect finishes and natural hues, while motivational messages punctuate the space.

Our design team collaborated with the client to produce a scheme that worked with the existing building layout. Speed was an issue, and the site team had to schedule works to minimise disruption, as the offices were in continuous use. We were delighted to be awarded ten out of ten for our management of the client experience. The staff were understandably anxious about the impending change to their established work environment, but are happy with their bright new space and are making good use of the varied work settings," says Area.
Location: Birmingham, England
Date completed: 2020
Size: 22,000 square feet
Design: Area
Photos: Marek Sikora