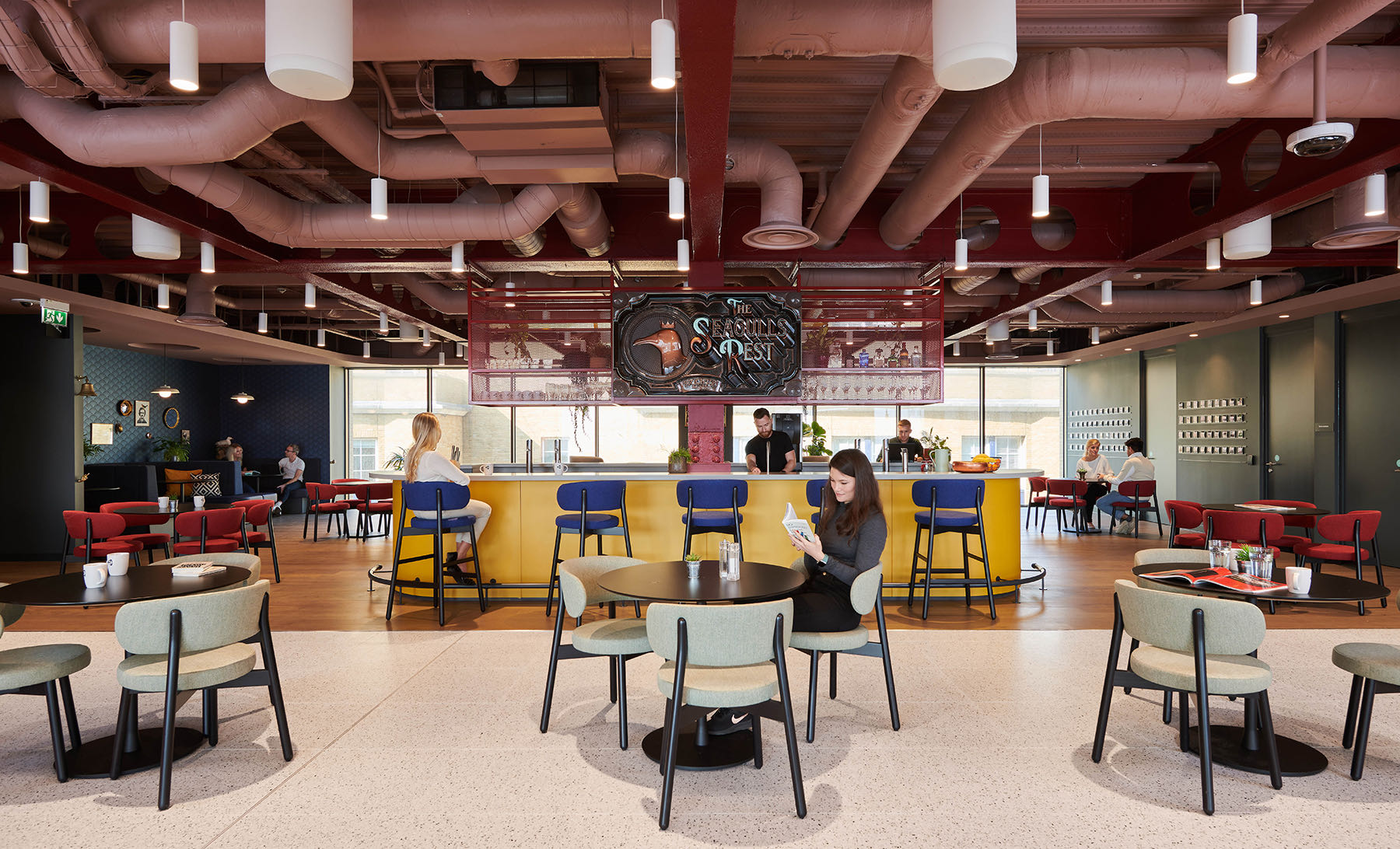 A Tour of Unity's Cool New Brighton Office
Global software company Unity recently hired architecture design firm M Moser Associates to design and build their new office in Brighton, England.
"Celebrating cultural vibrancy through workplace design, we created an energetic and community-driven environment for real-time 3D platform, Unity. The 4-storey office activates unique user experiences that empower Unity's "creators" and wider community to push the boundaries of creativity and technology.

The design celebrates the effervescence of its Brighton location, an important consideration unique to Unity's company pride. It pays homage to the Brighton Bandstand, a destination that unites people at the sea front. Each floor opens into a central arrival and social area to bring people together away from their workstations and encourage informal interaction.

The front of house includes an innovative tech suite with multi-purpose virtual reality lounge, games room, training area, boardroom, and VC room. Placing the VR lounge in a visible setting enables Unity to showcase new technology as part of the user journey. To customise and create unique experiences, each of the tech suite spaces connects at the arrival area and work experience room.

Providing exceptional client-facing spaces, the top floor hospitality area is a reconfigurable social hub with flexible furniture that adapts to suit individual or team needs.

Embracing creativity on each floor, local artists have executed bespoke murals to enhance connection between the office and its Brighton location. Each portraying a unique perspective, the artworks bring to life Unity's value to "Be Bold".

As staff are predominately desk-based, tones are muted and calm in the workspaces. Explosions of colour in the connective areas and social spaces support interaction through dynamic contrast," M Moser Associates.
Location: Brighton, England
Date completed: 2020
Size: 37,000 square feet
Design: M Moser Associates
Photos: Alex Kendrick