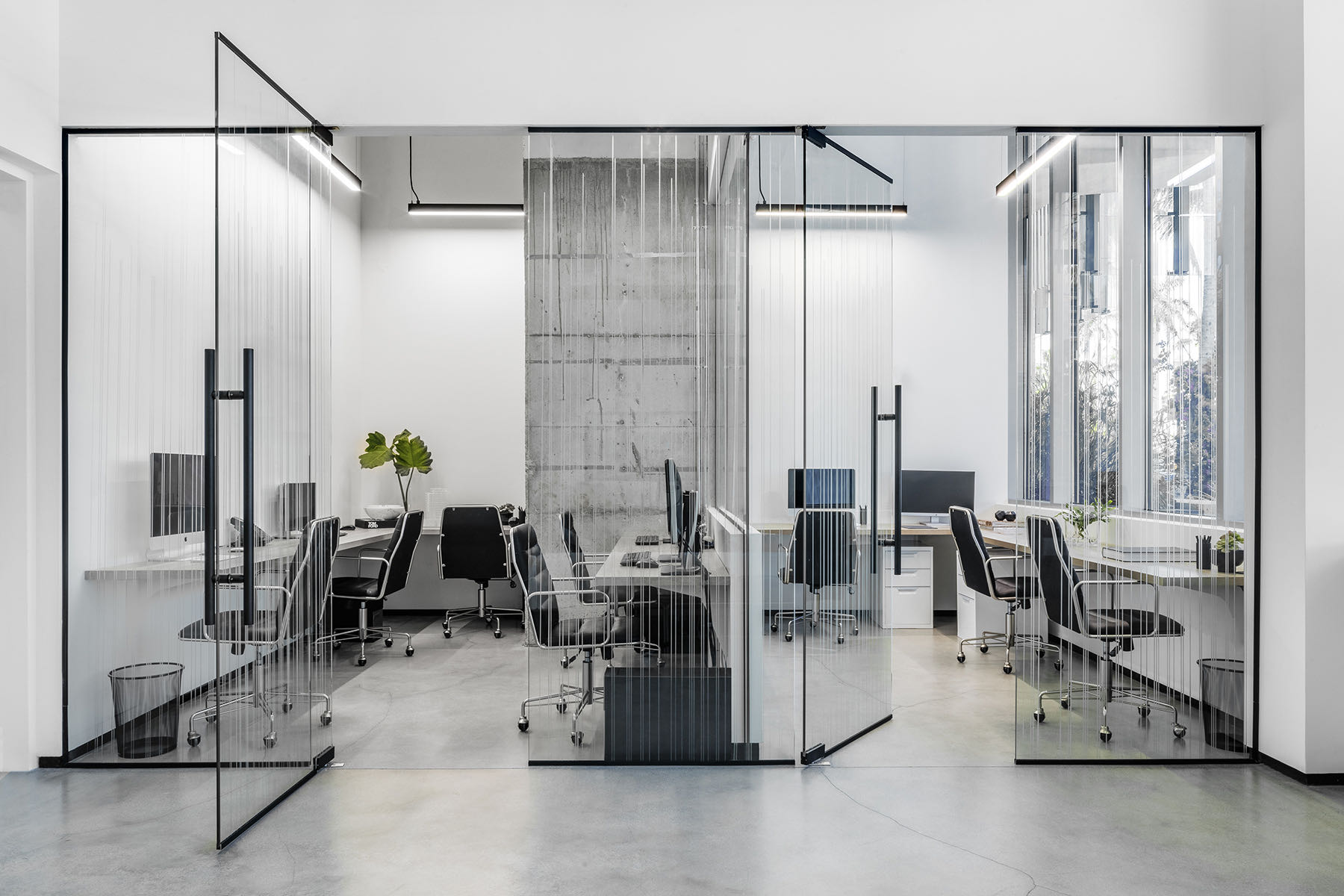 A Look Inside Douglas Elliman's New Miami Office
Real estate firm Douglas Elliman recently hired architecture design firm Sire Design to design their new office in Miami, Florida.
"Working to overcome the challenges of the building's exposed ductwork that interfered with lighting in the space, Sire Design chose to embrace the ductwork and incorporate it as part of the design. The resulting open-air exposed ceiling supports a modern coastal atmosphere, perfect for the ocean-front office. Building on this feeling of exposed materiality, the Sire Design team also chose to incorporate the first column built on the floor into the design, leaving the original writing and calculations from the engineering team still visible.

Using organic inspired materials and a color palette informed by Scandinavian design, the design incorporates black and white features, custom smoked oak millwork by Gam Woodwork, polished concrete floors, glass partitions between offices, and shelves of white matte lacquer.

As the first interior designers ever hired to design a Douglas Elliman office, Sire Design worked closely with the clients to create an office space with a residential feel. In addition to the workspaces, the finished project includes a TV area that achieves a living-room feel without a typical living-room look, and a kitchenette that doubles as storage and bar space, with a functional sink that is barely noticeable. Working inside a long, narrow space, the team had to be creative with incorporating storage into the kitchenette and TV millwork, in addition to more unexpected locations such as behind the column in the office," says Sire Design.
Location: Miami, Florida
Date completed: 2019
Size: 1,000 square feet
Design: Sire Design