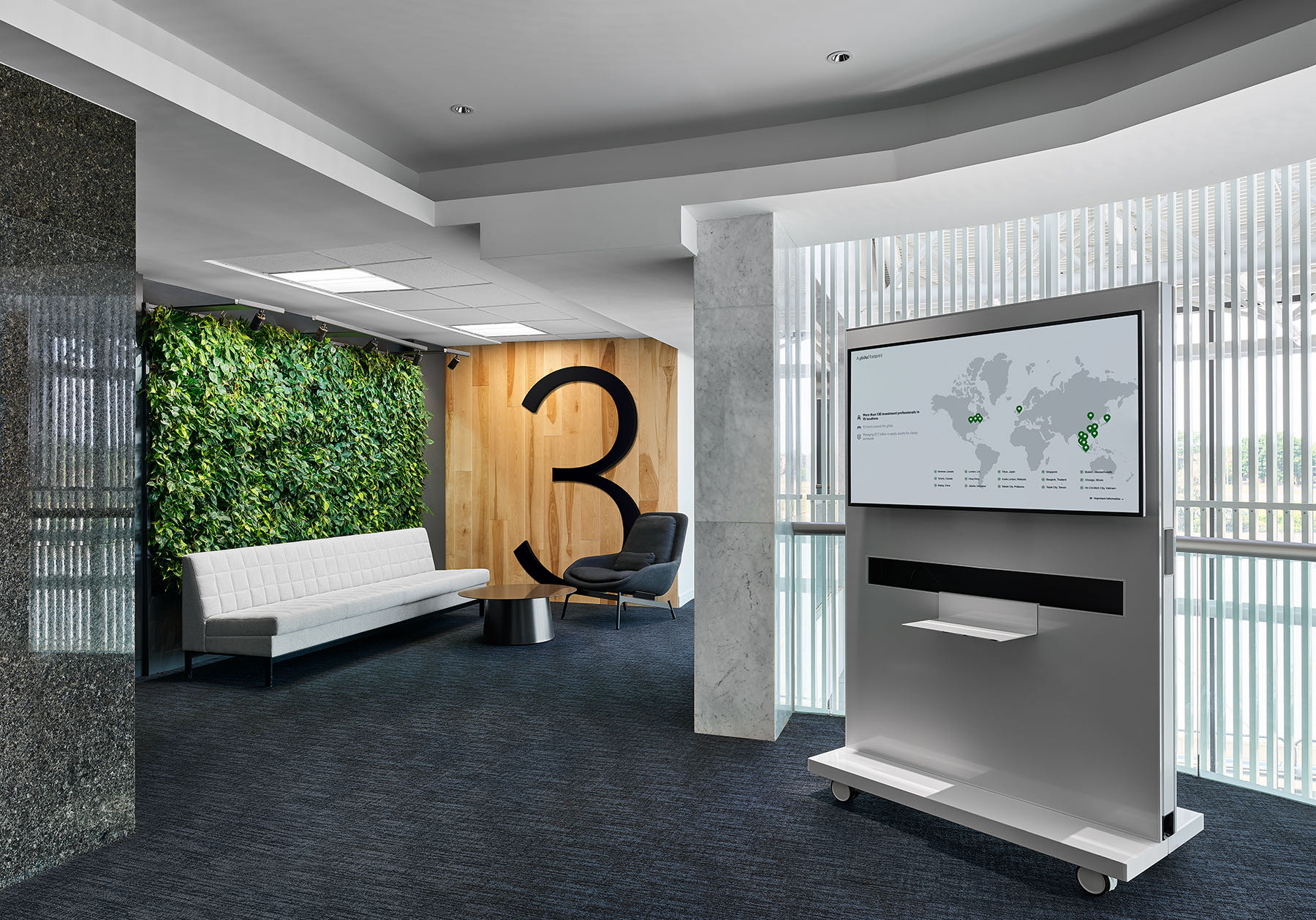 A Tour of Manulife's New Waterloo Office
Insurance company Manulife recently hired multi-disciplinary design firm Figure3 to design their new office in Waterloo, Canada.
"They needed a complete overhaul to modernize their space, a renovation of their facility in its entirety consisting of 5 expansive 65,000 square foot floors, all while their staff of approximately 3,000 continued to function.

The new campus is progressive, engaging, and professional. Linking Manulife's vision and values with a new approach to place-making, the space resonates on a personal level with the staff. As part of their Work Smart initiative, Figure3 developed a master plan for Manulife to shift them from an assigned workstation culture to an activity-based model; an entirely different way of working. A study in how design and change management can effectively work together, Manulife's new workplace has been met with incredible enthusiasm from staff. This transformative shift in the work experience will now serve to establish the Manulife standard visually and experientially for their facilities moving forward.

Space functions are clear and paths of travel are intuitive, with familiar brand icons and colour references purposefully articulated throughout. The layout also encourages physical activity with convenient, practical destination points, building natural opportunities to engage with co-workers. Dynamic zones in which to collaborate and socialize, with quiet spaces to focus and re-energize, promote emotional well-being for the staff", says Figure3.
Location: Waterloo, Canada
Date completed: 2020
Size: 325,000 square feet
Design: Figure3