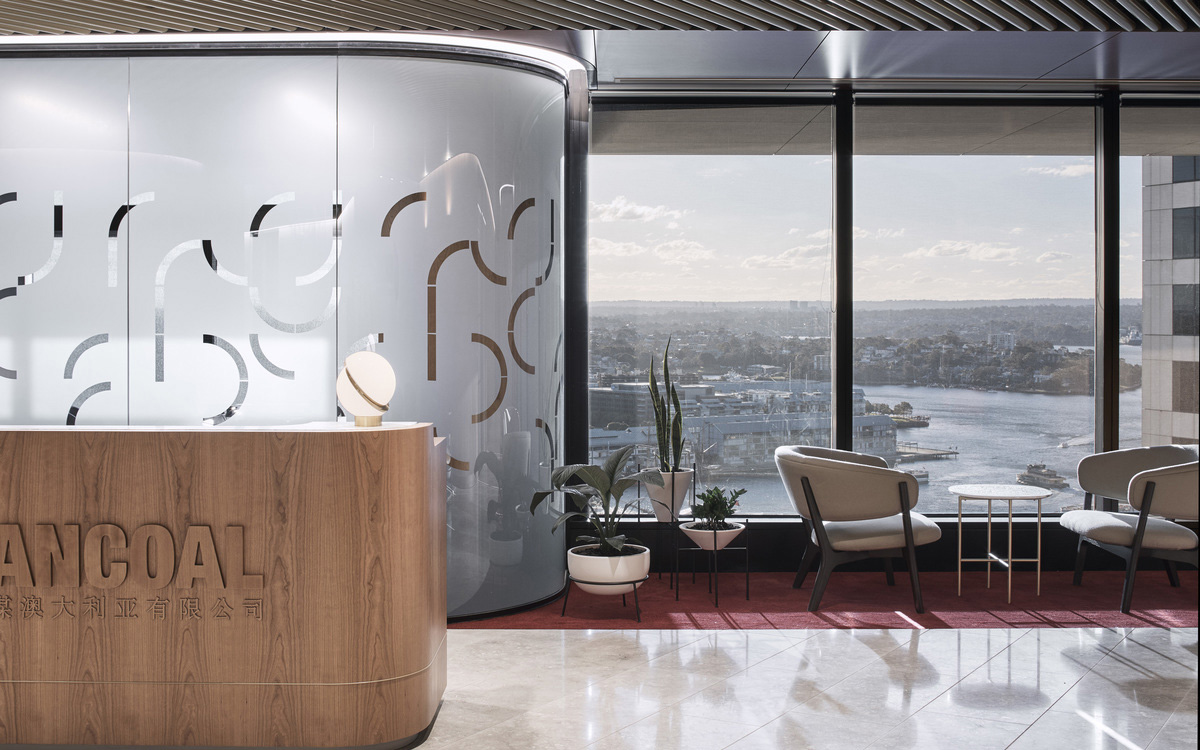 A Tour of Yancoal's New Sydney Office
Global mining company Yancoal hired architecture design firm Hammond Studio to design their new office in Sydney, Australia.
"In the design development of the client area, consultation took place with he CEO to discuss the proposed finishes and he took particular interest in the stone flooring proposed. He requested that a stone be sourced that has visual fossils throughout, a fitting brief for a company that deals with below ground fossils. The selected 'fossilized' stone was selected and paired with other natural materials like American Cherrywood used as wall panelling and joinery and other complimentary natural stones in furniture.

An illuminated brass rod ceiling is a striking addition to the space, highlighted by up lighting wall lights custom made in American Cherrywood. The use of colour is restrained to carpets and fabric wall panelling within meeting rooms, and furniture upholstery only. A sophisticated burgundy red used instead of the bright red used in branding.

Away from the client area, in the work zones, a proposed new planning approach to their previous accommodation was accepted. The previous model of accommodation had offices placed along the facade which consumed views and daylight for other internalised staff. Instead all offices were placed against the core of the building away from the facade, affording equitable access to daylight and views for all staff.

The main staff refresh hub was designed for multiple functions or varying scale, providing large open social gathering spaces through to private booths for up to four colleagues to collaborate or dine together. All gathering points are provided with power and usb chargers so they can also be used as work points," says Hammond Studio.