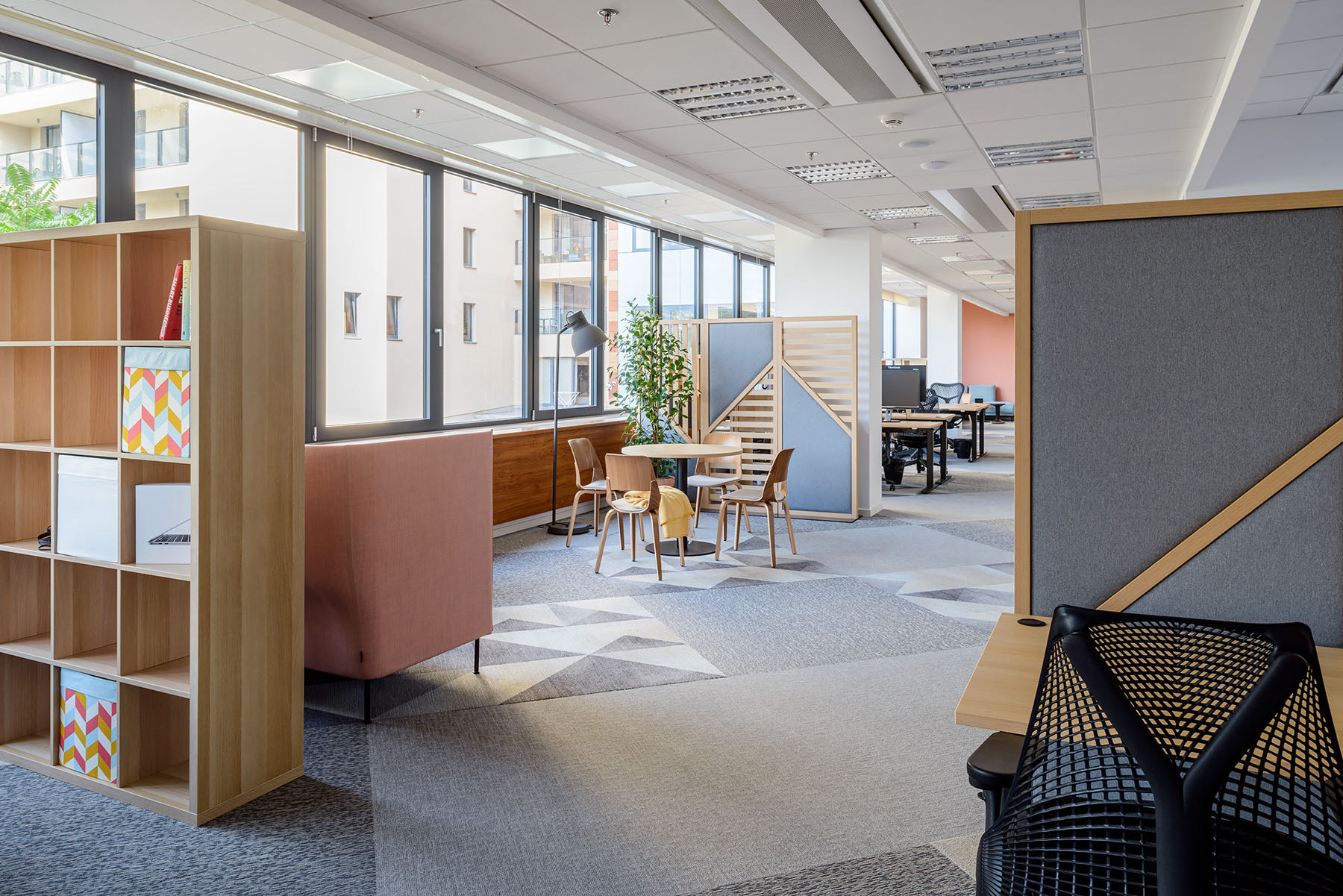 A Look Inside Applifting's New Prague Office
Technology company Applifting recently hired a team of architects from real estate firm Cushman & Wakefield to design their new office in in Prague, Czech Republic.
"We put the employees first, respecting their needs, knowing what they would appreciate and what would make them feel comfortable. We fully involved the client in the design and realization, them e.g. creating the meeting rooms´ game decorations.

To achieve costs and time efficiency, reconstructing the premises while they were fully used – we avoided unnecessary construction and technical works and preserved the majority of the previous layout and infrastructure.

Instead, we focused on employees´ well-being, e.g. through lower people density per sq m than is the market standard.

The result is a combination of lower standardized items (e.g. from Ikea and e-shops) and "high level customized" items and solutions: ZEN room and other joinery, upholstery products and other products," says Cushman & Wakefield.
Location: Prague, Czech Republic
Date completed: 2020
Size: 1,850 square feet
Design: Cushman & Wakefield