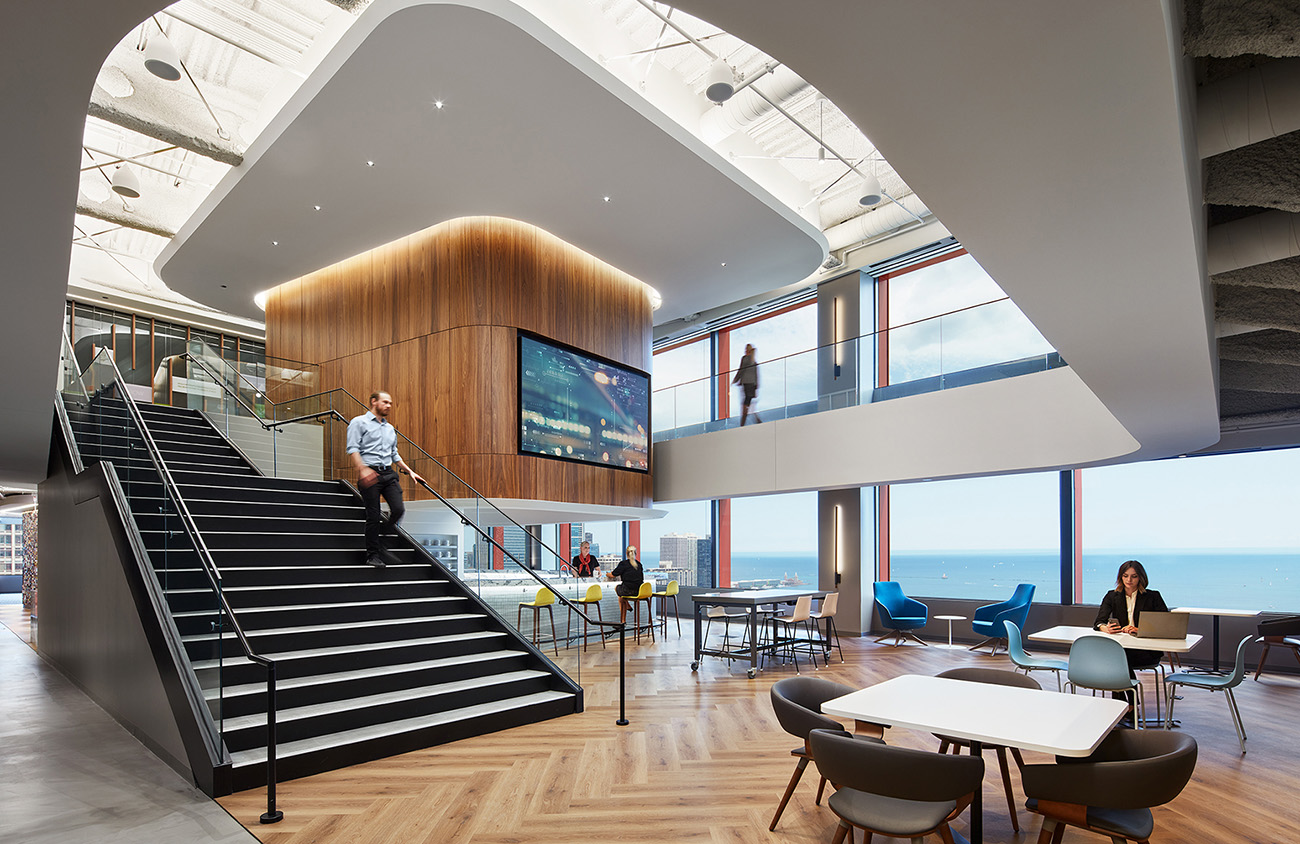 A Look Inside Northern Trust's New Chicago Office
Financial company Northern Trust recently hired architecture firm HED to design their new office in Chicago, Illinois.
"Spread across 17 floors, totaling just under a half a million square feet, the company decided to first build out a prototype of the new design ideas within the space to test them in action. HED's research-driven process began with an assessment of workplace strategy and current portfolio usage, intensive weekly pre- and post-occupancy surveys, walkthroughs, open houses, verbal feedback and huddle sessions. This feedback rich prototype testing process ultimately allowed the project team to demonstrate available solutions to compare cost, look and feel, functionality, and to work out constructability kinks.

The new office space supports major culture shifts within the company through a reallocation of square footage toward more common and shared spaces, along with high tech spaces to accommodate the infusion of significant technology systems in operations. The office features "touchdown" and community areas, social hubs and lounge spaces, teaming spaces for longer work sessions, and paired programming. Movable desks, walls and power sources all add to increased flexibility and agility, and screens are height-adjustable to accommodate both privacy and transparency goals established by the company.

In addition, the entire space follows a "free address" work model, allowing collaborators to cluster at various points in time, for various projects, and within various working styles. All these decisions underpin the importance of the 'human element' in defining the experience of the space, driving the work and social culture to support the desired organizational culture shift," says HED.
Location: Chicago, Illinois
Date completed: 2020
Size: 490,234 square feet
Design: HED