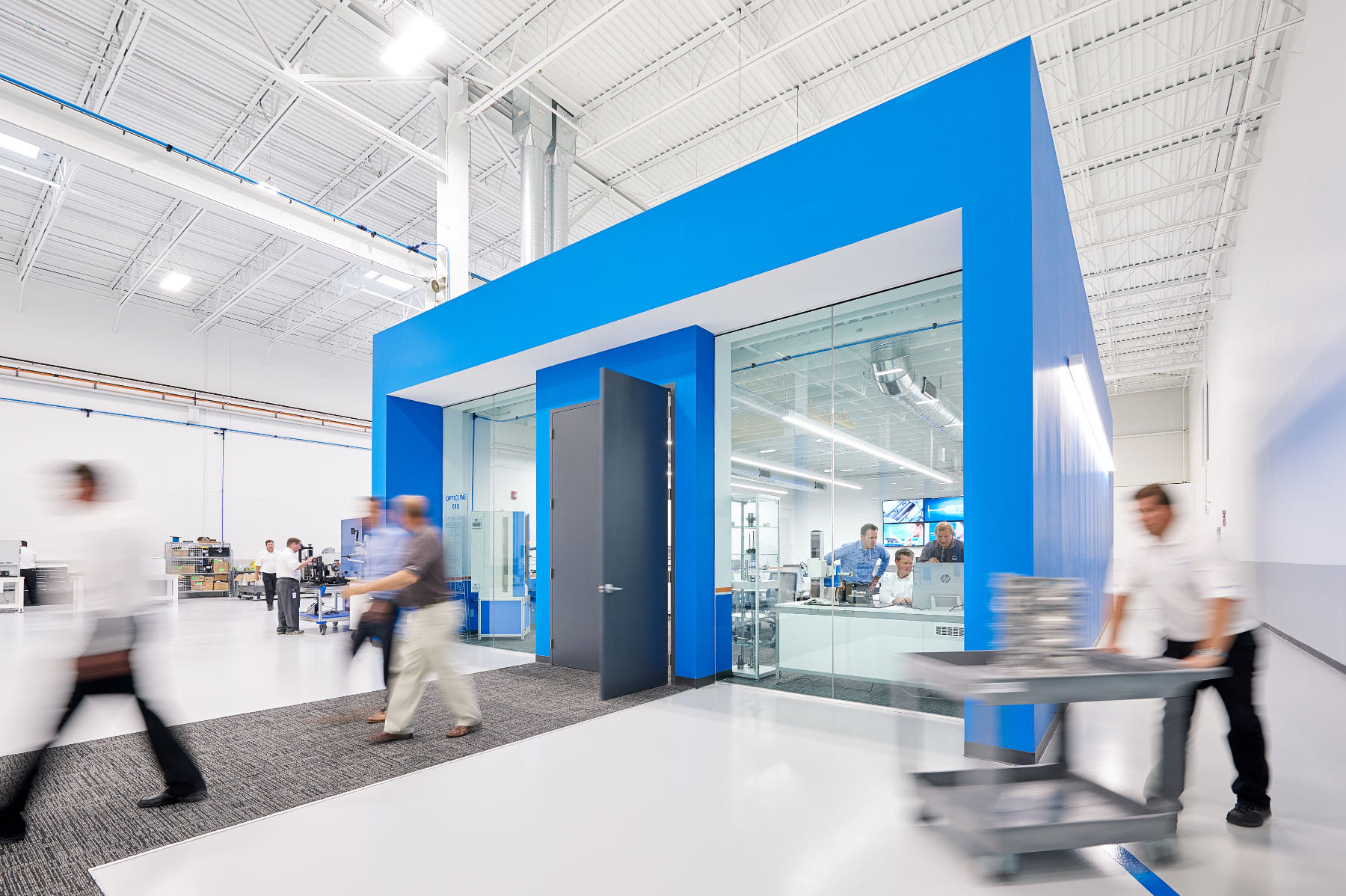 A Peek Inside Jenoptik's Rochester Hills Office
Optical products company Jenoptik hired architecture design firm HED to design their new office in Rochester Hills, Michigan.
"As a leader in lasers and material processing, optical systems, industrial metrology, traffic solutions, and defense and civil systems, Jenoptik recognized the need to construct a new workplace that provides the flexibility, scale and tools that will drive their business into the future. Recognizing the firms expertise in dynamic technical work environments, Jenoptik turned to HED to design their new technical center.

Using HED's New Technical Workplace design methodology, which emphasizes the interplay between product, platform, place, proximity, and presence in motivating staff and triggering innovation. This new machine-like building concept and design mimics the products and ideation of Jenoptik – with an interior that focuses and drives innovation. Centered around an open and agile "assembly bay" that drives physical connection to the products, the bay and surrounding offices allow proximity between engineers and support staff.

The office platform features a 300-foot long window with views to the outdoors, and a vibrant solar screen creates a landmark facade while functionally mitigating direct solar exposure to the office," says HED.
Location: Rochester Hills, Michigan
Date completed: 2018
Size: 100,000 square feet
Design: HED