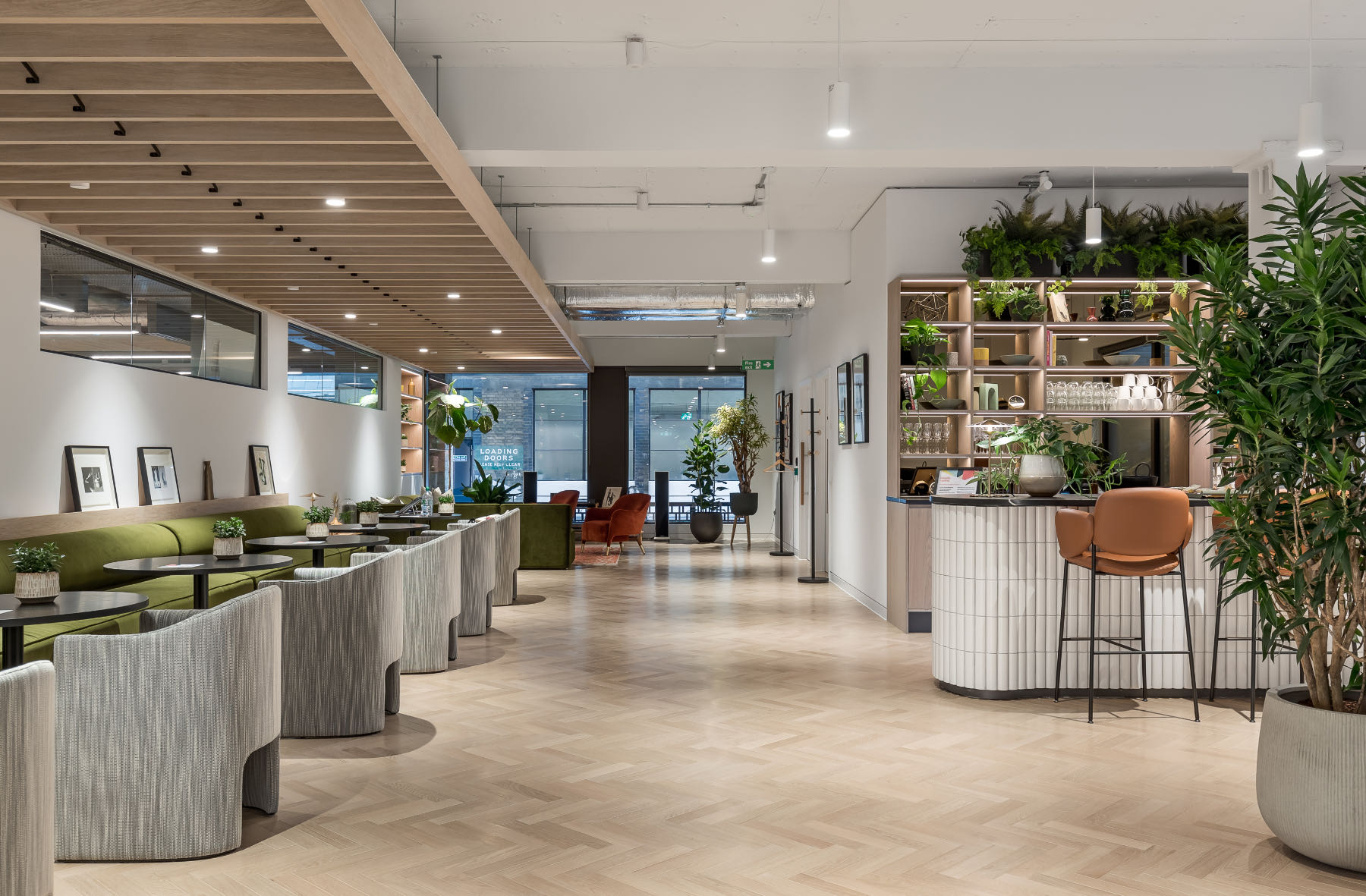 A Look Inside Fora's New London Coworking Space
Coworking space provider Fora hired workplace design studio Oktra to design their new office in London, England.
"Fora came to Oktra looking to fit out a new workspace at 22 Berners Street. After a rigorous workshopping process, in order to ensure a rich and unique design story, we chose to retain the existing warehouse-style building fabric and incorporate the occasional design surprise. This workspace delivers high quality throughout, with a soft, comfortable aesthetic and a series of contemporary twists featured against a restrained palette.

Each room in this coworking offering is bold in its own way, featuring elements of craft, such as detailing, timber and Diespeker's stunning bespoke terrazzo floor. With the built-in flexibility of its workspaces and meeting rooms, this working environment integrates the best of the domestic and hospitality spheres into daily working life, prioritising air quality and acoustic considerations for optimal wellbeing.

Fora's new workspace offers the signature premium feel of their coworking spaces, as well as bringing its own character, and embodies their ethos of embracing and enriching modern working life. A wide variety of spaces, from open plan desking to reading rooms, collaboration spaces, recording booths and external terraces, offers future occupants the choice of work environments and opportunities for community-building that will underpin the workplace of the future," says Oktra.
Location: London, England
Date completed: 2020
Size: 50,000 square feet
Design: Oktra
Photos: Oliver Pohlmann