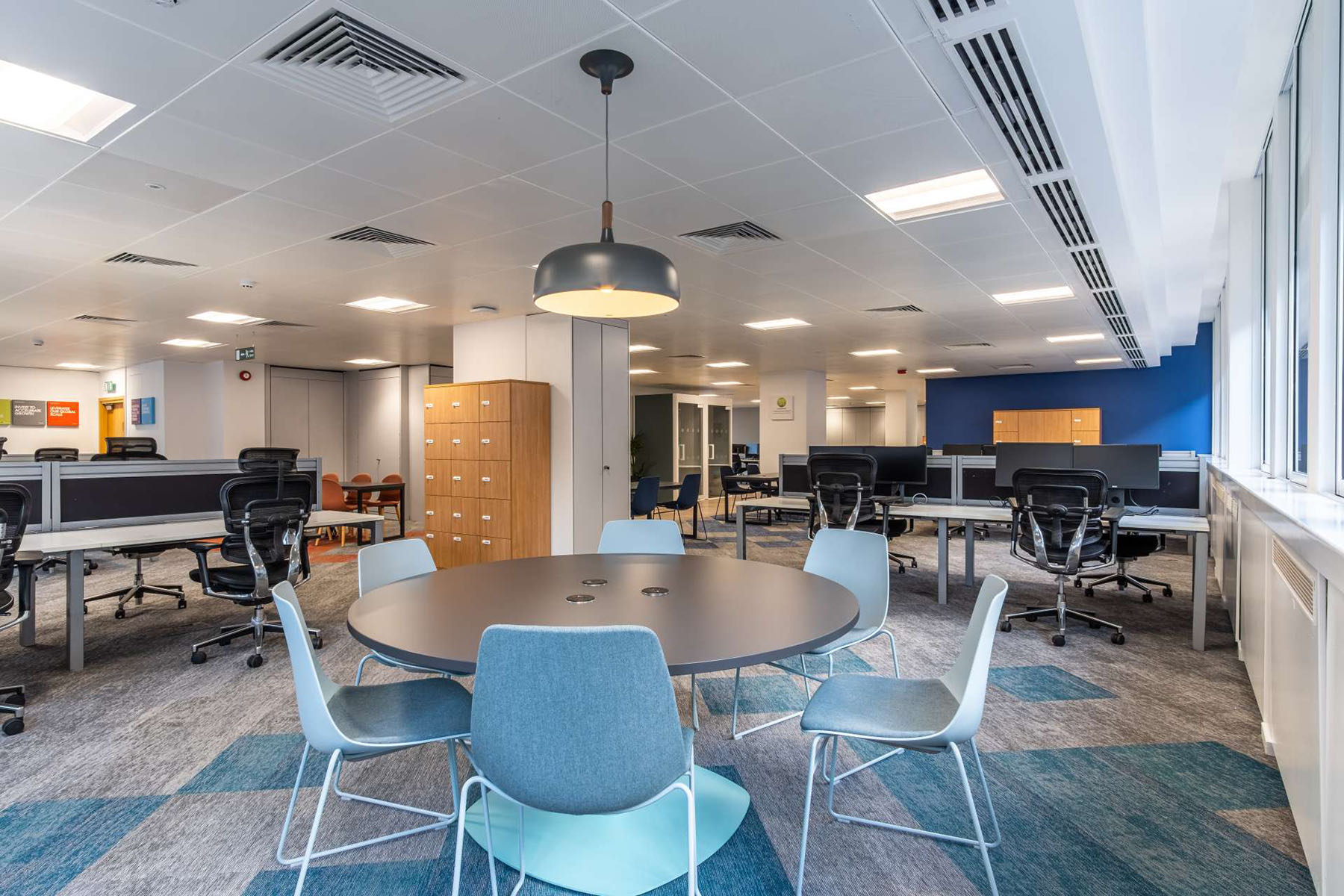 A Peek Inside Inchcape's New London Office
Automotive distributor Inchcape recently hired workplace design firm Area to design their new office in London, England.
"Long rows of desks ran through the layout with no soft spaces or collaboration areas. The teapoint was underused and there was no central social hub where people could gather and interact. The client regarded the project as an opportunity not just to refresh the offices and bring them up to standard, but to develop a versatile workplace that would inspire staff, attract top talent and accommodate growth.

Soon after Area was appointed as the preferred contractor, the Covid-19 pandemic hit. As a result, the scheme was amended to take account of the reduced need for office-based workstations and provide more support for teamworking.

A bright new refreshment and meeting area has been added at the entrance to the second floor, where staff and visitors are greeted by the smell of new bean to cup coffee machines. The meeting suite on the third floor has been refreshed with new flooring, improved acoustics, and an enhanced AV installation. The teapoint and visitor waiting area on this floor has been transformed into an inviting environment for staff and visitors alike.

Circulation around the largely open layout is aided by floorcoverings that identify the different team and functional areas. Furniture is placed to break up the space, and judicious use of colour enlivens what was previously an uninspired beige colour scheme. Automotive imagery and quirky decorative touches add notes of energy and fun, such as the miniature car displays and engine block coffee table, while wood finishes and plants provide a biophilic effect," says Area.
Location: London, England
Date completed: 2020
Size: 10,000 square feet
Design: Area