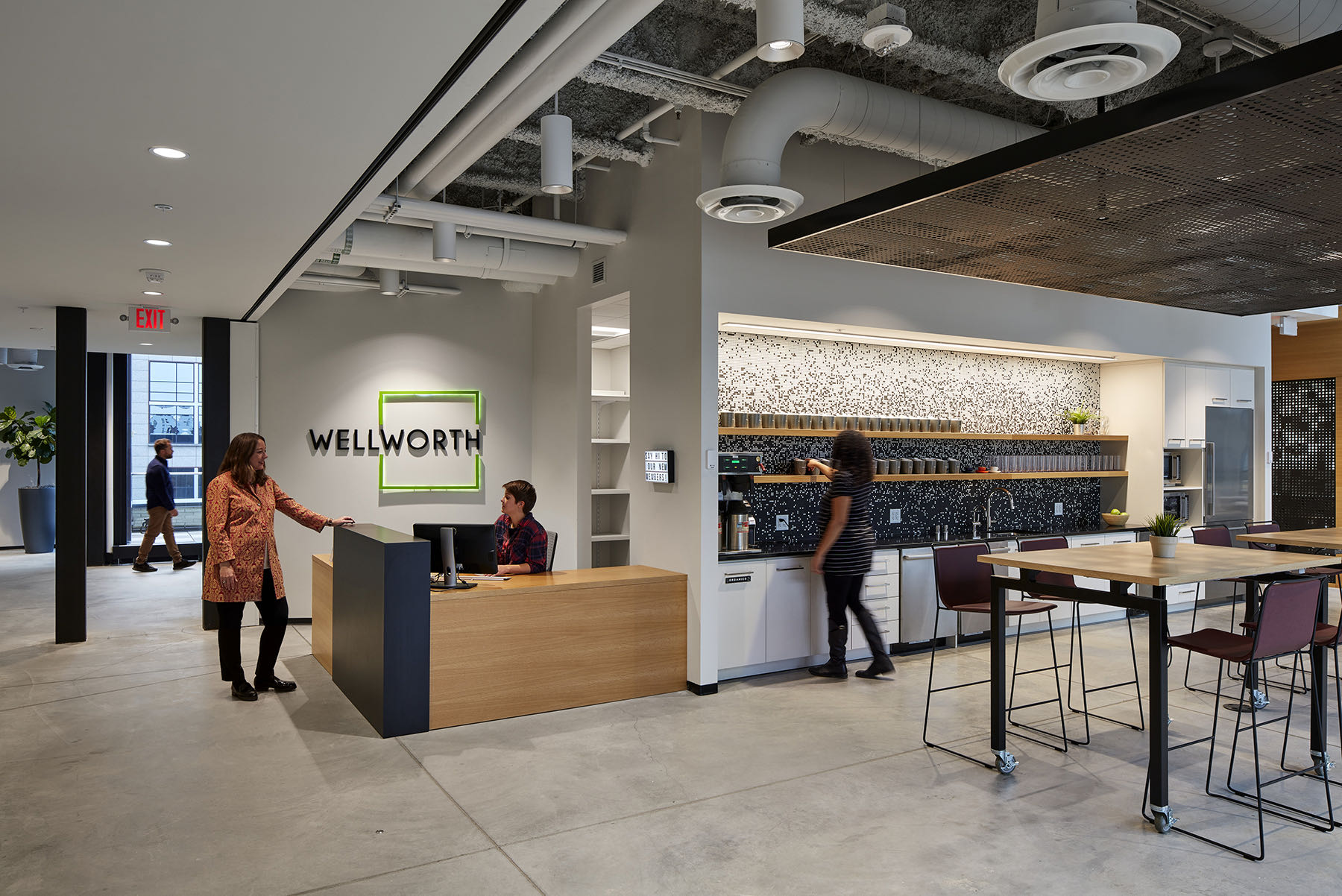 A Tour of Wellworth's Saint Paul Coworking Space
Coworking space provider Wellworth hired architecture & interior design firm Gensler to design their new office in Saint Paul, Minnesota.
"Situated in a jewel box atop the landmark 1955 former Woolworth retail building, Wellworth is a new community co-working destination in the heart of downtown St. Paul. With the newly repositioned building targeting LEED and WELL certification, as well as the ever-evolving nature of how people work as design drivers, all design decisions were made through a lens of wellbeing and flexibility.

A bright and airy community cafe and adjacent outdoor working patio provide a welcoming arrival and encourage serendipitous interaction among members and building tenants alike. WELL highlights include abundant daylight, ergonomic furnishings, efficient LED light fixtures, and enhanced acoustics to prevent disruption and distraction.

Demountable wall systems throughout allow for easy reconfiguration as the needs of members change over time. A mix of diverse work settings including open work, team rooms, and indoor/outdoor conference spaces allow members to work in the spaces that best fit their needs," says Gensler.
Location: Saint Paul, Minnesota
Date completed: 2018
Size: 7,400 square feet
Design: Gensler
Photos: Corey Gaffer