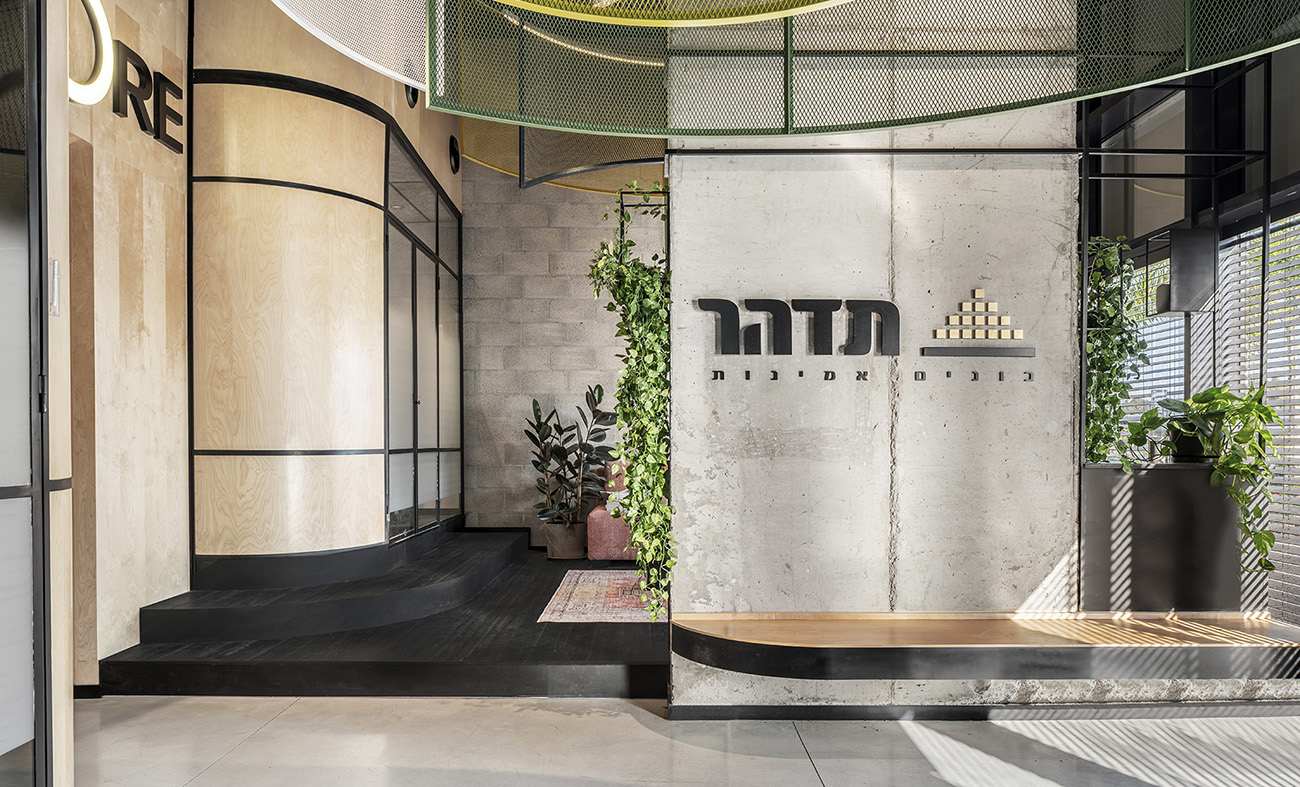 Inside More Group's New Tel Aviv Office
Investment company More Group hired architecture design studio On Studio to design their new office in Tel Aviv, Israel.
"The design of the sales office of the prestigious Narkisim project of the MORE Group, in collaboration with Tidhar, projects its difference from the local landscape, emphasizing the group's unique characteristics and those of potential customers
The space and the central elements design made use of the MORE Group's rounded and colorful visual language.

The central element arches were made of expanded mesh to incorporate lighting, hanging from the ceiling to create a sense of movement and innovation while emphasizing the height of the space.

The shell of the high space remains exposed, with masonry and exposed concrete communicating an industrial look. At the same time, the space is divided by partitions made of birch wood and iron and glass frames. This combination of materials welds together the design concept and residential experience in the 'Narkisim' project – an urban loft, in a prestigious and innovative complex. The sense of movement in the office space emerges out of the different height levels combining to create a feeling of "rising in space"- thus enhancing the customer's purchasing experience, as well as changing the angle of view of the space while moving," says ON Studio.
Location: Tel Aviv, Israel
Date completed: 2021
Size: 753 square feet
Design: ON Studio