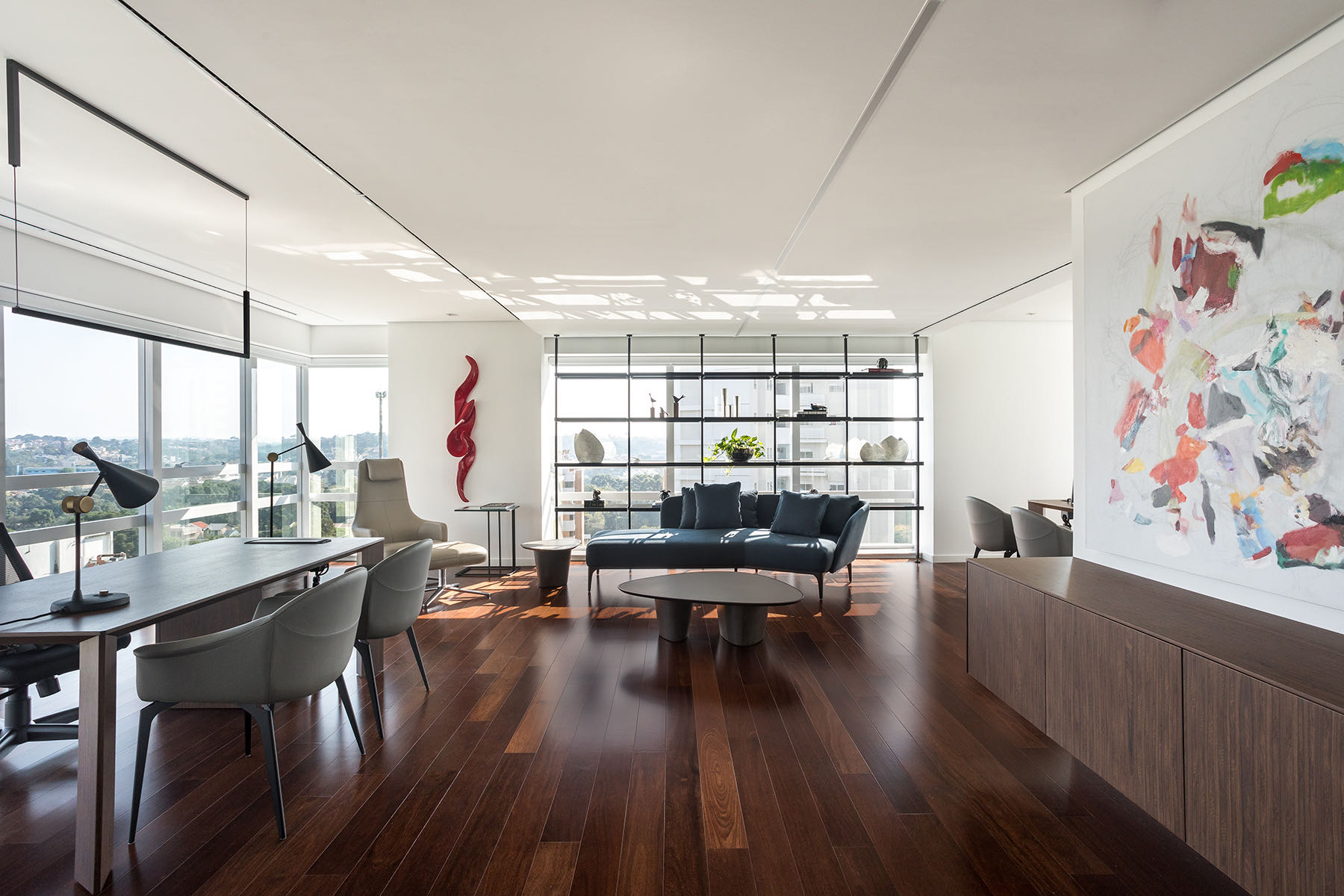 A Look Inside Private Company Offices in Curitiba
Private company hired architecture firm Schuchovski Arquitetura to design their new office in Curitiba, Brazil.
"For this corporate project, developed on 2,690 square feet, we transformed a broad atmosphere – intended for only two partners and five employees – in a truly warm and welcoming space. The use of wood, the choice of powerful works of art and exemplaries of design furniture (such as Vitra armchairs and Tom Dixon lighting) collaborate in creating such an atmosphere.

We came up with a cozy project through many living areas, works of art, wooden floors and carpets. The result is a welcoming atmosphere. The partners' office, for example, is integrated by a living room in which they can entertain clients or have moments of their own.
To eliminate the traditional look of a corporate project, our office invested in integrating environments: in the staff area, the partitions are made of glass and have inter-glass blinds that allow integration or privacy.

Also, to equate the plant's amplitude with the small number of employees, we defined innovative uses for all areas: from a pleasant interaction area to a very spacious pantry, a sophisticated meeting room and a comfortable reception area.

The project is also characterized by a clean and pure concept, in the essence of minimalism, yet extremely refined with the use of marble and metals." says Schuchovski Arquitetura.