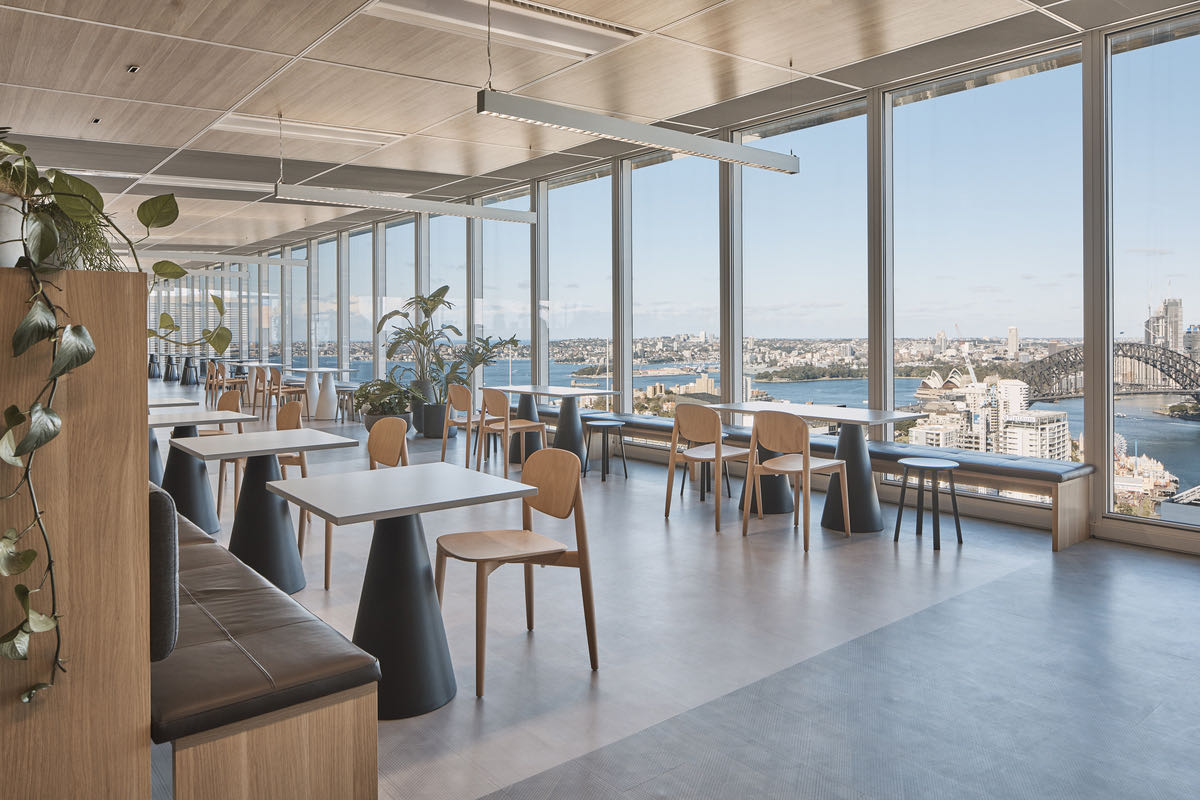 A Tour of GWA Group's Elegant Sydney Office
Manufacturing company GWA Group recently hired architecture & interior design firm Hammond Studio to design their new office in Sydney, Australia.
"At the core of GWA's mission is its commitment to 'making life better with superior solutions for water'. Following this very strong connection to nature, Hammond Studio adopted an interior design response that stems from nature's elements of earth, air, fire and water. This 'Land to Hand' scheme has informed the palette of GWA's workspace.

From the concept of earth arises the 'Terra Firma' zone, engendering comfort and security through a sense of solidity and foundation. In contrast to this is the 'Up in the Air' zone, enabling staff to move freely and lightly throughout the space.

Motivating interaction and engagement between employees is the fire-fuelled 'Around the Campfire' zone, designed to empower a combustion of energy and magnetism. Centring all this is 'The Source', referencing the life force of water, a zone in which serenity and celebration abounds," says Hammond Studio.
Location: Sydney, Australia
Date completed: 2020
Size: 13,454 square feet
Design: Hammond Studio
Photos: Terence Chin