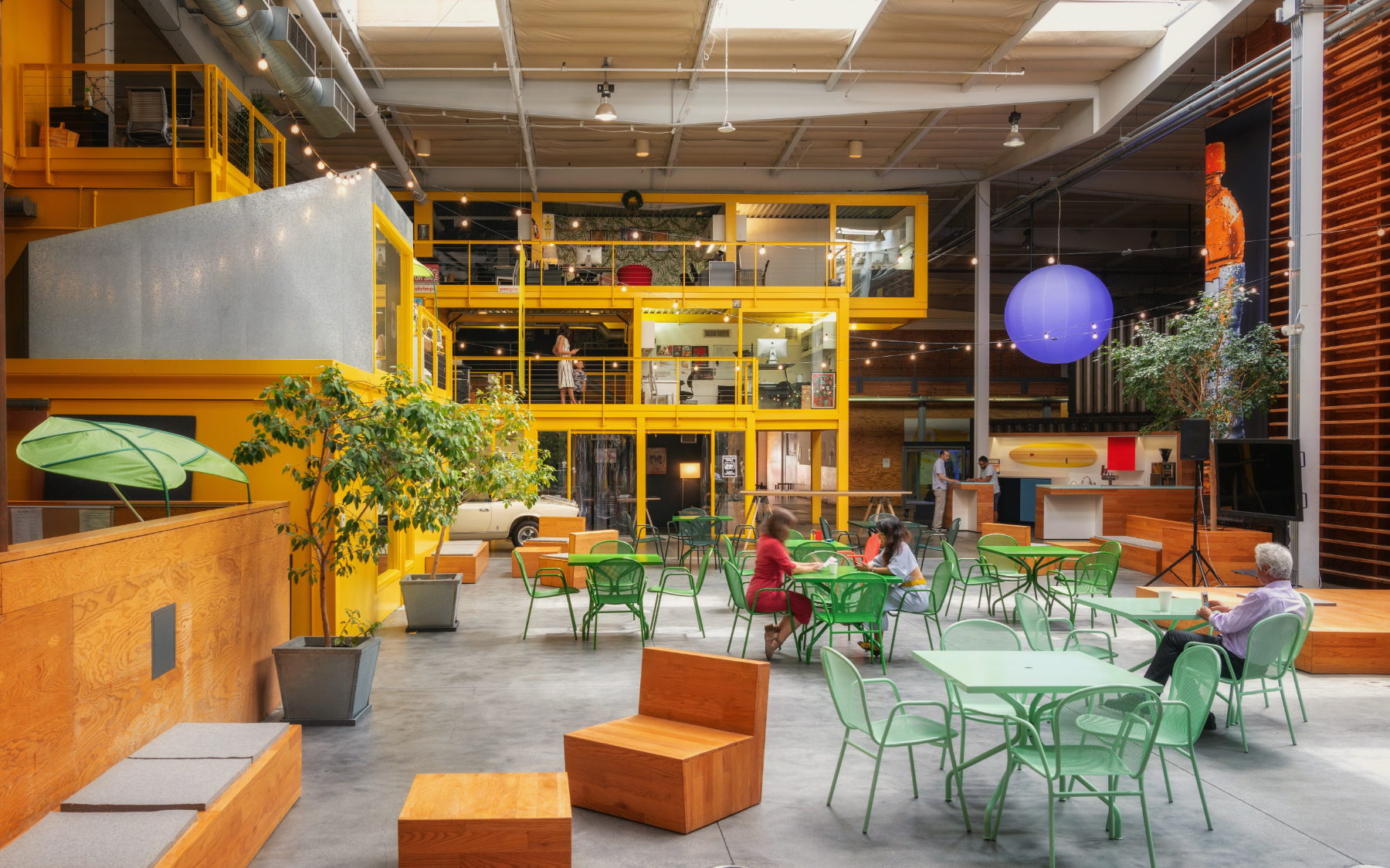 A Tour of TBWA\Chiat\Day's New Los Angeles Office
Advertising agency TBWA\Chiat\Day hired architecture and interior design firm Spatial Affairs Bureau to design their new office in Los Angeles, California.
"The Walled City' masterplan, refurbishment and remodel for various account areas, coffee bar, and the Central Square, plus custom furniture as next stage to the Clive Wilkinson seminal 120,000 sq ft head office for this high profile advertising agency.

An ongoing masterplan and incremental remodel of the high-profile 1998 Clive Wilkinson Architects-designed 'city in a box' for top advertising agency TBWA\Chiat|Day's Los Angeles Headquarters.

Spatial Affairs extended the metaphor to a 'walled city' environment, where hallmarks of the 25 year-old CWA scheme – such as exposed plywood and primary colors – are viewed as sacrosanct vestiges of the city's earlier life.

The inner surface of the exterior wall is given a heightened identity as the container, and a new palette of materials such as red oak, and almost-black and occasional fluorescent coloyrs pin-point a late 20-teens moment," says Spatial Affairs Bureau.