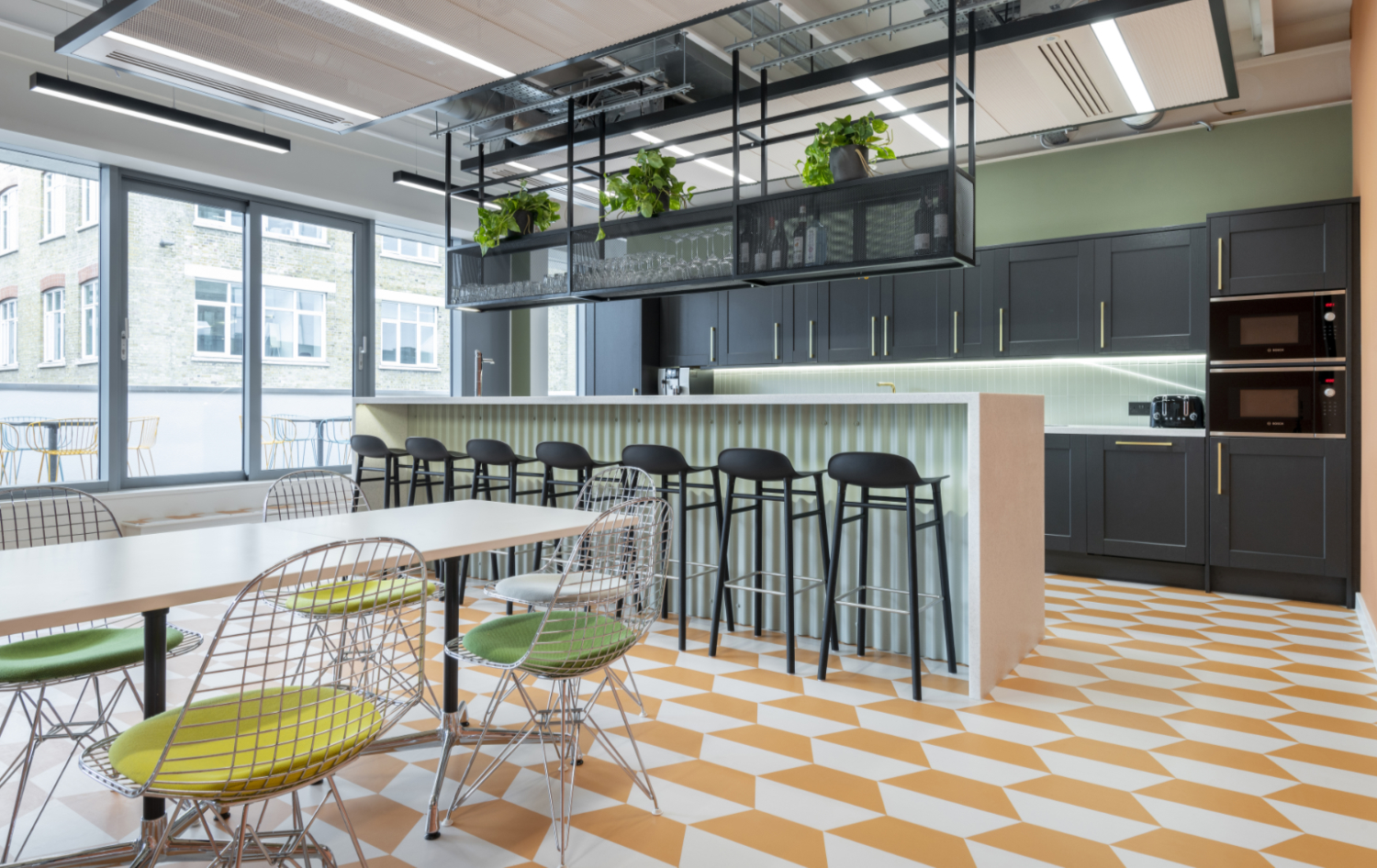 A Look Inside Point 2 Surveyors' New London Office
Consulting company Point 2 Surveyors recently hired workplace design firm Dhtree Studio to design their new office in London, England.
"The leading objective for this project was to create a workplace which was truly representative of Point 2 Surveyors. This was multi-faceted and focused on representing the calibre and reputation of the business by providing a quality industry facing space. It also meant portraying and celebrating the talent, skillset and capability of the individuals within the team and retaining and attracting members of staff.

The workplace of Point 2 Surveyors balances the high quality and professional feel that you would expect as a guest, whilst providing spaces for high engagement and fun for the people. As you enter the space as a guest and experience the journey between welcome, refreshment and meeting you subconsciously absorb that Point 2 is an award-winning consultancy with unrivalled levels of experience and technical ability.

The working space allows its over 70 creative and technical individuals to thrive with a high variety of working environments with technology seamlessly integrated into the design. Finally tucked away is the hidden gem of the space, the team's breakout area and balcony – a playful, fun and energetic space which allows the team to come together and their culture to flourish," says Dthree Studio.
Location: London, England
Date completed: 2020
Size: 5,737 square feet
Design: Dthree Studio