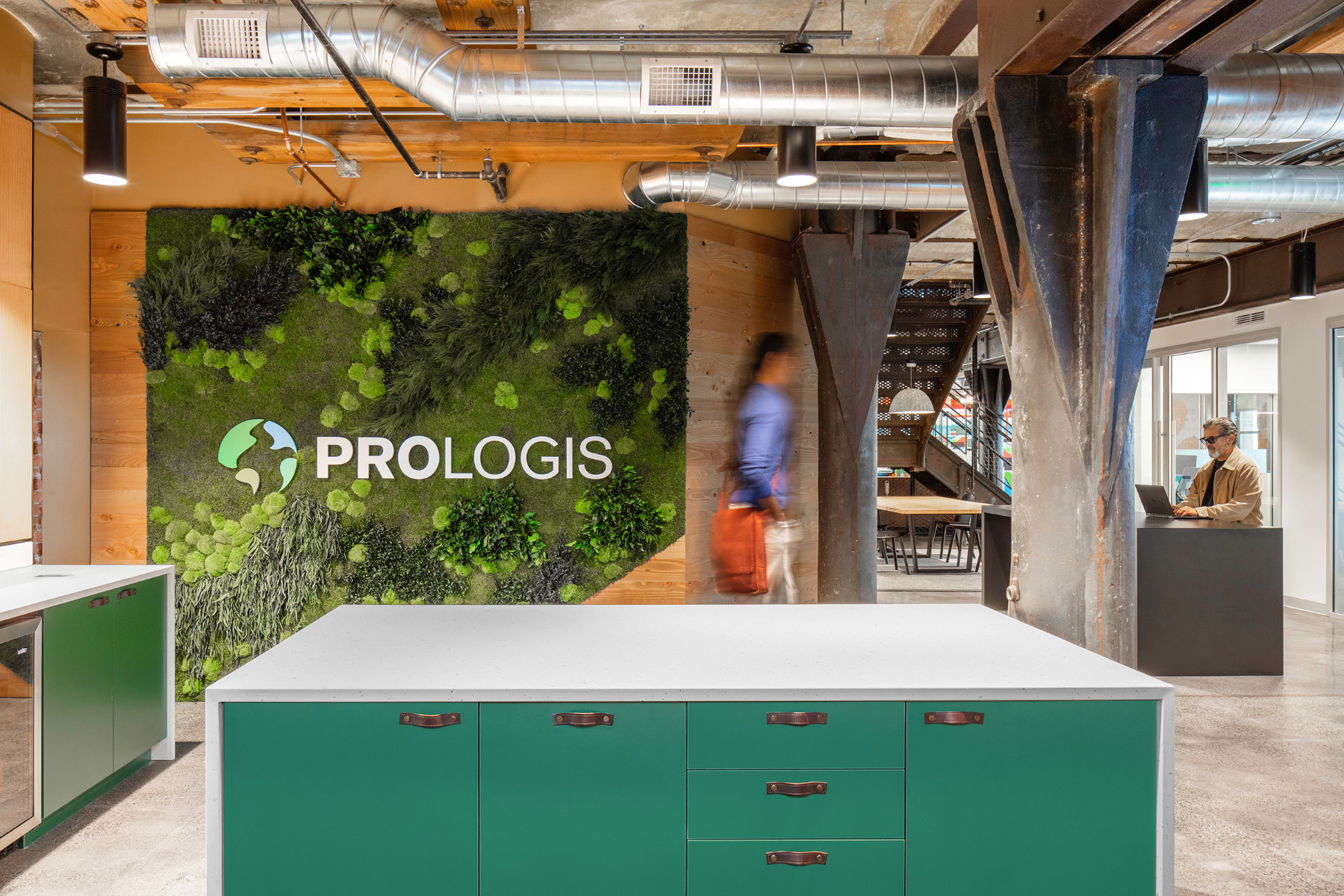 A Look Inside Prologis' New Seattle Office
Real estate investment company Prologis recently hired architecture and interior design firm RMW architecture & interiors to design their new office in Seattle, Washington.
"The search for a home that embodied the artesian vibe of Georgetown, Seattle led Prologis to the historic 1882 Seattle Brewing and Malting Co. building. The structure's intimate two-story space was rich with cast-iron columns, exterior brick partitions, semi-plastered walls, and challenges to balance preservation and responsive programming for this collaborative team.
With the communicating stair as our focal point, we selectively touched spaces to craft a series of moments, creating a procession from the cozy entry through a robust brick portal to a coffee bar – the quintessential welcome to Seattle and an alternate reception area. A diverse configuration of meeting spaces underscore historic architecture, feature local artists, and lead up the vintage stair where work and play zones pivot to continuously enhance each person's experience in a space that fits as we intended."