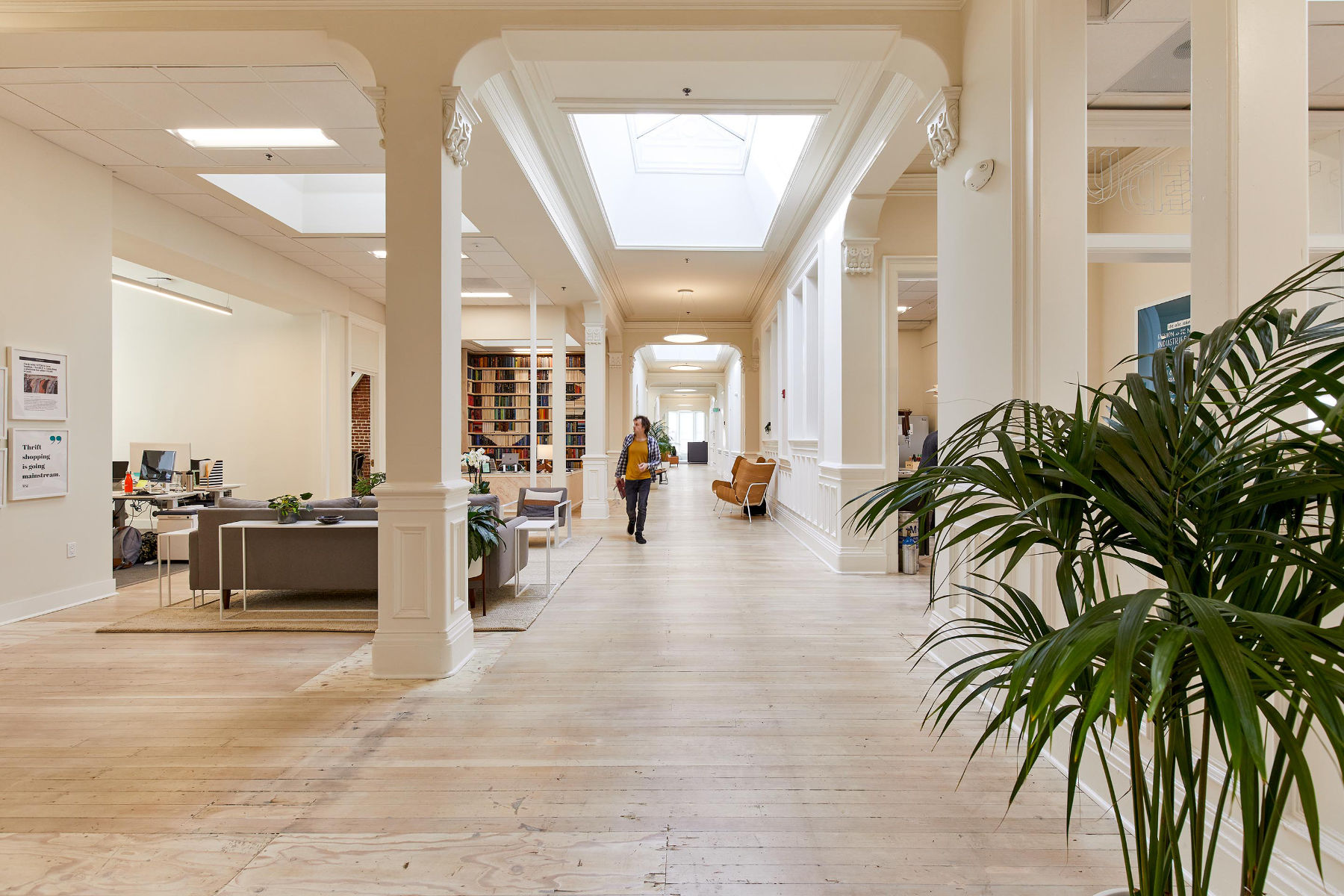 A Look Inside ThredUp's New Oakland Office
Construction management firm CreekDev partnered with ThredUp and Noma Design & Co to renovate a signature Oakland building built in 1870.
"We created new conference rooms, phone rooms, and opened up the floor plan to allow natural light to flow through the entire building.
The original hardwood pine floors and stairs were restored, as well as the historic entry tile we discovered during construction. CreekDev built the new and improved kitchen and dining area, constructed the exterior patio roof, and installed new lighting throughout. The building systems were updated with new HVAC, fire alarm, fire sprinklers, and roofing.

A facade restoration including gold leaf accents ensures that the outside of the building shines with all its former glory. CreekDev managed the construction and handled all communications with the city around permitting this historic building. It was a pleasure and an honor to revive this queen of the neighborhood", says Creek Development.