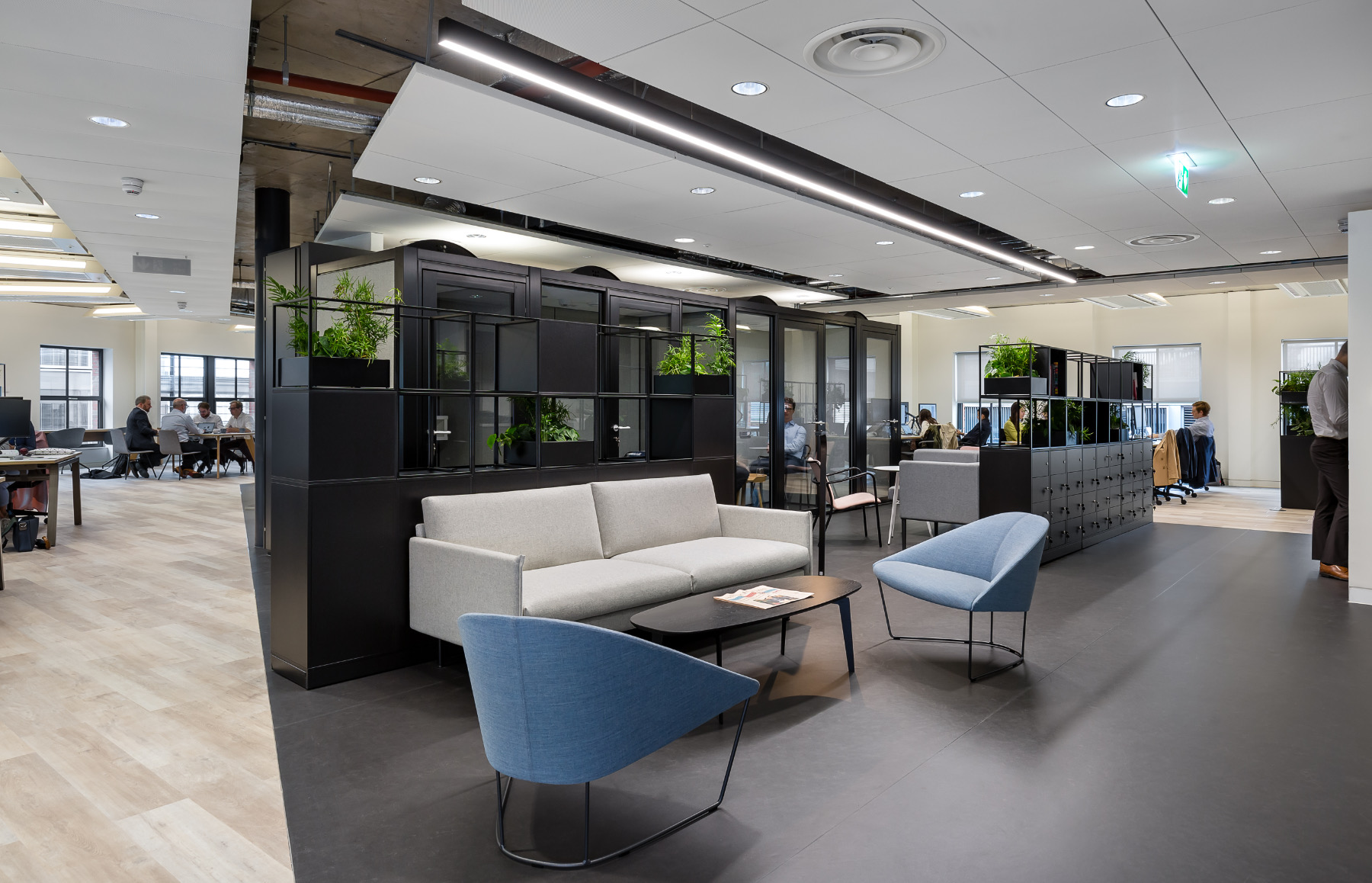 A Tour of Sia Partners' New London Office
Management consulting company Sia Partners recently hired workplace design firm Oktra to design their new office in London, England.
"Beginning with a creative, workshop-based approach, we set out on a journey towards a sleek workspace in a neutral colour palette, highlighted in sophisticated tones of blush, mint, and sage, with improved variety in meeting and amenity spaces, as well as an increased focus on wellbeing.

Marmoleum sheet vinyl made from 97% natural raw materials supports the working spaces on the fifth floor in a nod to the building's history as a linoleum warehouse, while high-backed single sofas facing the outer glazing, and desks arranged around the outside of the building with a teapoint in the centre, ensure that natural light falls where it's most needed. Flexibility and agility are prioritised, especially in the boardroom's adjustable wall partition.

Sia Partners' workspace stretches out over two floors of their building: we ensured that the fifth floor's wine bar, terrace, and bright meeting rooms would provide the perfect environment to introduce visitors to the views of the city rooftop landscapes, while the fourth floor is built to support their teams in daily tasks. With a wellness room, and stand-out biophilia features like an indoor tree in the heart of the office, both floors support the same high-quality user experience," says Oktra.
Location: London, England
Date completed: 2021
Size: 7,500 square feet
Design: Oktra
Photos: Oliver Pohlmann