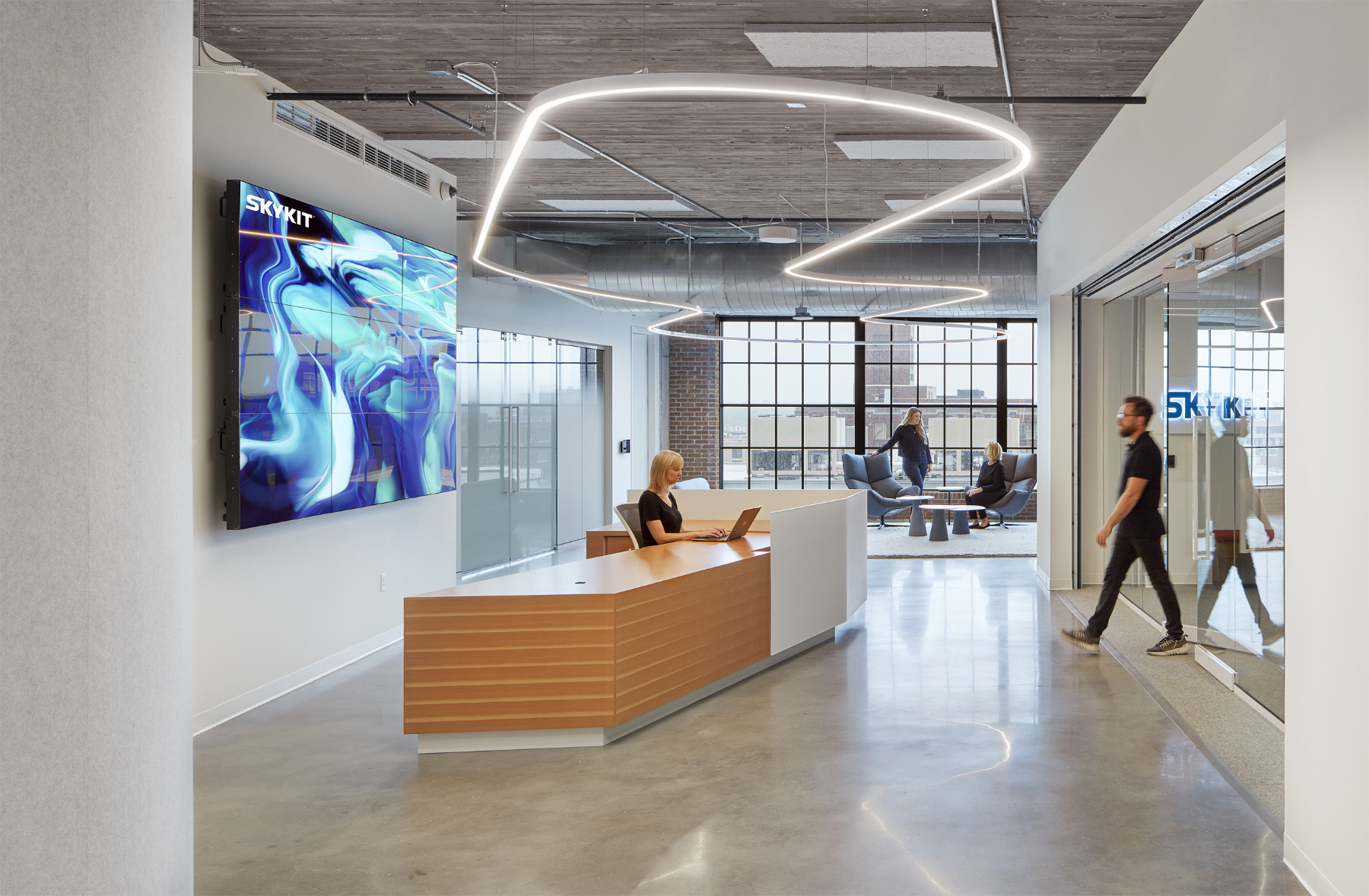 A Tour of Skykit's New Minneapolis Office
Software company Skykit recently hired architecture design firm Studio BV to design their new office in Minneapolis, Minnesota.
"The new Skykit office space is a retreat; a place to focus, reboot and become inspired. "The design concept of the new office space is named The Cloud and focuses on the idea of technology and how the work of the teams are focused on the future and are untethered to past thinking," says Betsy Vohs, Founder and CEO of Studio BV. "This cloud concept is really about the contrast of softness to the rigid architecture and focuses on transparency and layering to emphasize brand and experience."

The experience for guests and visitors is inspired and guided by the use of light to emphasize architecture details and brand. The entry experience features a focus on the two brand's colors balanced by a soft white background. The architecture is all about curves and soft edges. The tile in the café area is soft and curved, the conference and meeting areas are wrapped in felt and are soft forms that help to add a touchable quality to the office space. The meeting areas and work areas are separated by the felt wrapped enclosure of the meeting rooms. This separation allows for privacy and focus to be maintained in the work areas," Studio BV.
Location: Minneapolis, Minnesota
Date completed: 2021
Size: 30,000 square feet
Design: Studio BV
Photos: Corey Gaffer