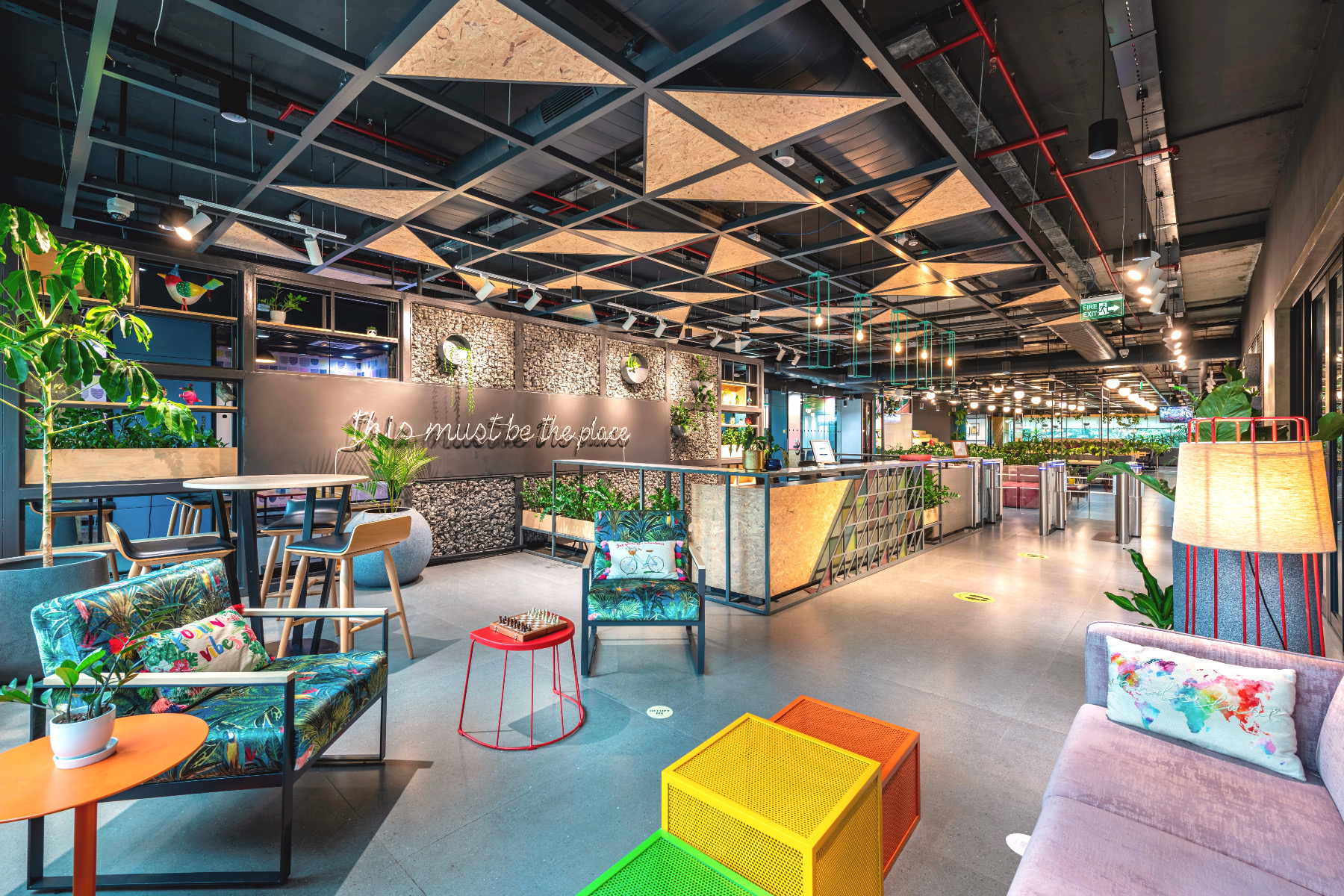 A Look Inside 2gethr's Coworking Space in Bengaluru
Coworking space provider 2gethr hired workplace design firm Zyeta to design their new coworking space in Bengaluru, India.
"One such example is 2gethr. 2gethr is a coworking space in the heart of Bengaluru, India, which truly caters to the passionate employee who is aspirational and doesn't limit themselves to dreaming small. 2gethr believes in the freedom of choice which helps creativity flow smoothly without interfering with productivity.

The design of this ORR-based coworking space reflects the intuitive and flexible nature of an inventive coworking space. The design team has taken care to incorporate elements of nature freely thus, eliminating the pressures and confinements of the modern worklife. The design philosophy behind 2gethr ORR is to create the middle space, that is, a space that's a culmination of work, home and leisure. And the design team has captured this idea perfectly by blending the different facets of each space.

Every corner of 2gethr has been designed and curated with care—right from using quirky graphics and wallpapers to choosing the furniture and accents. The ergonomic workstations, the hot desks, the activity-based-working-areas, café-cum-work-desk-areas, recreational zones, and collaboration lounge corners make communication and collaboration easy. The nap pods, jacuzzis, massage chairs, PlayStation arenas offer the best of recreational and relaxation modes that the young and millennial crowd wants. The varied options of both work and play at 2gethr truly capture the best interest of an employee.

One of the highlights of 2gethr is the massive amount of biophilia used here. The generous dosage of greenery has effectively uplifted 2gethr from a mere office to a well-balanced haven of holistic employee engagement. The industrial aesthetic complements the colourful vibe of the space making it a refreshing break from the members' hectic lives," says Zyeta.
Location: Bengaluru, India
Date completed: 2021
Design: Zyeta
Photos: Prashant Bhat